erce, rich media, banners, search engines, cyber squatting, interact advertising, publishers, partners, affiliates, channels, advertising campaign strategy, digital marketing optim, meta tags, meta-tags, measuring uncertainty, why advertising doesn't work on the web, top ten web properties, measuring interactive advertising, top 50 digital media, cognitive medium, emotional medium, Russia, eastern Europe, portal, search engine, SBA, export, import,
anagement services, web page maker, web page, web design, web design, web promotion, cash flow, revenue, sales, website sales, international trade, China,
export, import, initial public offering, web-desig
PALMS & COMPANY, INC.,
FOUNDED 1934
IF YOU WISH TO READ . PAGES IN SPANISH, FRENCH ,GERMAN, PORTUGUESE OR ITALIAN, THEN CLICK HERE ON THE WORD TRANSLATION. THEN ENTER THE URL** FOR THIS PAGE, OR ANY OTHER PAGE IN THE SPACE PROVIDED. After clicking Translation. Select the language and click on "translate". Once you are in a certain language you can click on any link in that language and it will return you to the space with the new URL already filled in. Just click again on "translate" and it will go to that URL in that language. * *You can use copy and paste" to enter URL
NOTES FOR VIEWING OUR WEBPAGES. USAGE SUBJECT TO COPYRIGHT AND DISCLAIMER.
For Russian Language readers please click here по Русскии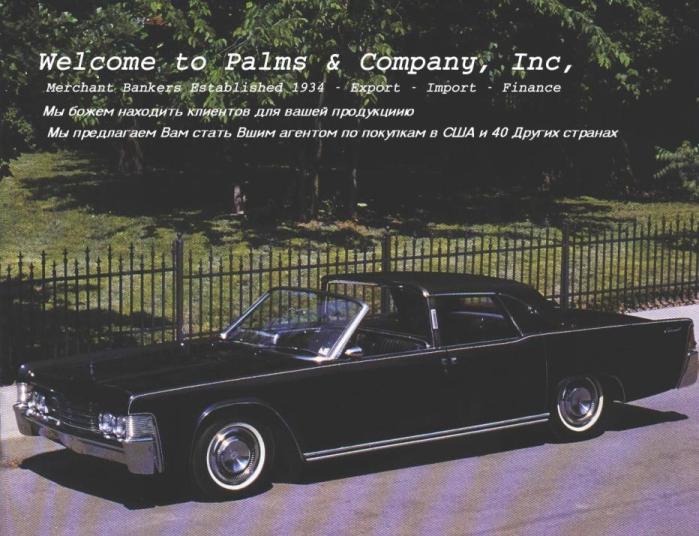 You are One of the people HERE Now. (World Population Counter)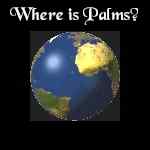 Branches World Wide
If you need immediate advice by telephone about an important decision you have to make? Call me NOW!
BY CLICKING HERE
Palms & Company is a member of CIVITAS
International Resource For Civic Education And Civil Society
Search Engine For This Website of 2000 files of 33.6 megabytes
"If it is not the truth, I won't say it
If it is not mine, I won't take it
If it is not right, I won't do it"
.......Dr. Peter Palms

In the past decade, I have written this website of 1314 URLs and 1.4 Gigabytes of information to serve as a data-base and starting point for our services relating to investment, international trade, finance, management, political climate, export & import, web-design and web, EMC services for manufacturers and Internet promotion & marketing

Want to Speak with Dr. Palms.. Now!

EXPERT CONSULTING & EXPERT WITNESS SERVICES
"For better it is to dare mighty things and to win glorious triumphs even though checkered by failure, then to rank with those spirits who don't enjoy nor suffer much, because they live in the great twilight which knows no success, nor defeat"
Theodore Roosevelt
MATTERS OF GREAT PUBLIC INTEREST
8 Videos About Global Economic Meltdown of 2012
"INSIDE JOB
ACADEMY AWARD WINNER BEST DOCUMENTARY
THE GLOBAL ECONOMIC MELTDOWN OF 2008 TO 2013 AT A COST OF 202 TRILLION
THE RISE OF A ROGUE INDUSTRY UNVEILING THE CORROSIVE RELATIONSHIPS WHICH HAVE CORRUPTED POLITICS, REGULATION AND ACADEMIA
Charlie Rose Interviews" Inside Job" Author Charles Ferguson
INSIDE JOB, the first film to expose the shocking truth behind the economic crisis of 2008.
Anti Counterfeiting Trade Agreement
Then 10th anniversary of 9-11
Latest details http://www.youtube.com/watch?v=wF-Rp4W_ABE
Update 2 hour video 21-30-2012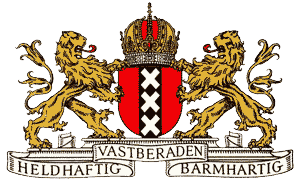 Our Coat of Arms of Amsterdam
Resolute Courageous Compassionate
---
For telephone conversation with Dr. Palms from all countries click here
From Lena Horne to Liza Minelli
From Elizabth Taylor to Audrey Hepburn
From Marelene Dietrich Lauren Bacall
From Diana Ross to Janet Jackson
From Palms & Company and United States Fur Exchange to You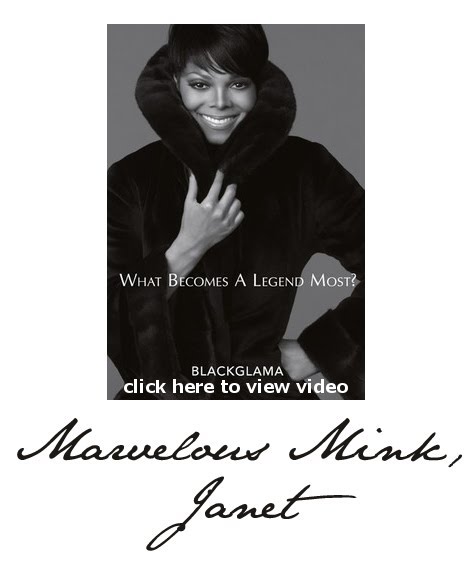 Click here for 300 Full screen pictures of our products

Coyote Mink Fox Raccoon Ermine
CLICK HERE FOR
Fur flies at the US Presidential Inauguration 2009
The Presidential Inauguration of Barack Obama was held in Washington, DC on the 20th January 2009 and celebrated with a week of festivities including the Presidential Swearing-in Ceremony, Inaugural Address, Inaugural Parade and numerous inaugural concerts, balls and galas honoring the new President of the United States. With temperatures well below freezing, the world's most famous luminaries were out in fur, keeping stylishly warm and looking fantastically chic….proving once again that fur fashion scores high marks for both beauty and utility!
The recent cold weather shows that when temperatures drop the ultimate cold weather fashion must-have is fur...whether full fur coats, cozy fur scarves or warm fur hats. And this was wildly evident across the stands and parade routes of DC during Inauguration week on everyone from the housewife from California, to the politician from New York, to the celebrities in attendance who participated in this historical celebration.
| | |
| --- | --- |
| | |
| Angela Basset | Beyonce - Jay Z |
Jay Z, in attendance with his glamorous wife Beyonce Knowles, wins in the style stakes with his Sable trapper cap, while Queen Latifah looks comfortably chic and warm as she gives a speech in her stunning black dyed fox poncho.

Actresses Angela Bassett and Rachael Leigh Cook showed us that a star truly shines when she is wearing her favorite fur. Angela caught many an eye in her dramatic floor length black dyed sheared mink coat, while Rachel went for the ultimate trend of the moment, the fox trappers hat, in an eye popping snowy white, complete with pom poms.
| | | |
| --- | --- | --- |
| | | |
| Rachel Leigh Cook | Diane Von Furstenberg | George H. W. Bush |
George H. W. Bush it would appear is not one to miss out on such an historical moment, as well as a fashion trend! The former US President was also wearing a trapper hat, this one in Red fox, which surely cannot be beaten for warmth or style.

Fashion designer Diane Von Furstenberg always has a finger firmly on the fashion pulse and she is not missing a beat with this latest look. Diane was wearing an Arctic marble fox coat with fashionable three quarter length sleeves giving her the edge on fur fashion.
Food,
Pharmaceuticals,
Designer Apparel
etc., etc., etc. For international importers.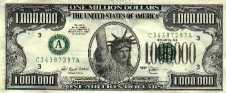 500 Acquisition & Merger Candidates in 28 industries on a CD with
2800 professional photographs, video and sound-track, in English,
Russian and Ukrainian language


1999 - Impressions from Russia during Board of Directors Meeting of the East-West Institute with Russian Leaders, the Patriarch of the Russian Orthodox Church, Members of the State and City Duma, Business Leaders, and New Youth Leadership Groups*

How to use Dr. Palms' knowledge Or browse a list by file number of 148 articles - essays and substantive articles by Peter Palms PhD. Or start with table of contents
Native American Rusell Jim of the Yakama Indian Nation receives Peace Award
The Honorable Russell Jim's Acceptance Remarks
Portal Gateway To Eastern Europe (Databases, Resources, & Links to the C.I.S., N.I.S. & Baltics, formerly the USSR); PALMS ALPHABETICAL DIRECTORY OF 7000 RUSSIAN & NIS WEB SITES For 32,000 web servers in Russia just click here
RUSSIAN IMPORT & EXPORT & ECONOMIC DEVELOPMENT 600+ files written in the Russian Language and English (If you don't have Cyrillic fonts installed on your browser , Russian will look like hieroglyphics. On Netscape 6 you can automatically convert this to legible Russian at the menu bar. Click on View/character coding/ auto detect /Russian.

NOTES FOR VIEWING OUR WEBPAGES
Click here for Typical Site Activity Summary From AA Server in 1997
Click here for 400,000 Monthly Average 2 year Traffic Summary
Number of times this page has been accessed since 1995
10,000,000
The year 2000 came and we decided to stop counting this next century
---
CAN YOU REALLY RELY UPON PALMS & COMPANY?
You are One of
These People
Who can.
Attention Brokers, Agents , Intermediaries, Mandates of Principals/Buyers
Go to TOP of this page

RETURN TO HOME PAGE

Go to TOP of this page
Palms & Company, Inc. Founded 1934 Palms Bayshore Buillding , West Wing, Penthouse Suite 408
6421 Lake Washington Boulevard North East, Kirkland (Seattle)
State of Washington, United States of America, 98033-6876 Phone: 1-425-828-6774 & 1-425-827-5528 Branches: 41 World-wide
email: Palms@PeterPalms.com
Consulting telephone: click HERE Company founded 1934 .
This Website created 1995 Last Revision of this page: 7/31/2013
We have 1215 pages and many do not require updating
Copyright 1995-1996, Palms and Company, Inc., All rights reserved