Palms & Company is a proud member of CIVITAS
International Resource For Civic Education And Civil Society
ëòáóáìøëïò áìàíéîéê úá÷ïä
ëÒáÚ
Russian Smelter Price Quotes only appear to follow LME
In reality they can be significantly lower

Do you need immediate advice by telephone about an important decision you have to make?
Call Dr. Palms PhD NOW!
BY CLICKING HERE

KRASALKOR ALUMINIM ZAVOD KrAz
KRASNOYARSK - SIBERIA
RUSSIAN FEDERATION
A5N - A6N - A4N7 - A7
In Russia, the least important element in buying is the price quotation of the Smelter.
Smelter price quotations are not the basis for calculating actual net cost. Buyers need to know what opportunities political and financial markets provide for reducing the net cost of purchases Flexibility in selection of instruments of payment is a very important consideration.

A list of Aluminium Aluminum Alumina Producing Countries of the World with a list of The Smelters, Refineries and Aluminium Companies in each country with description of he Commodities produced and a description of ownership (click here)
An alphabetical list of Aluminium Aluminum Smelters World Wide with
location, products produced and ownership (click here)
Aluminium Aluminum Smelters
Of Russia and Eastern Europe
(click here)
World Production and World Prices
(click here)
It is possible to have a buying cost below production costs and yet have the smelter make a profit.
We offer our services as
PURCHASING AGENT IN RUSSIA - CLICK HERE
NO RISKS - BUY OUTSIDE RUSSIA - F.O.B. WAREHOUSE HOLLAND - IMMEDIATE DELIVERY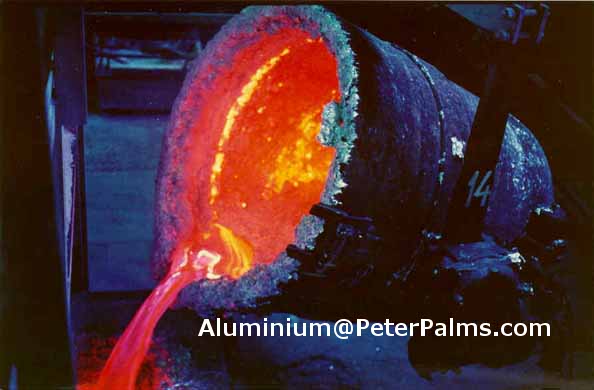 IMMEDIATE DELIVERY FROM INVENTORY

F.O.B. AMSTERDAM, THE NETHERLANDS

LONDON METALS EXCHANGE APPROVED CHEMICAL ANALYSIS
BONDED WAREHOUSE T-1 TRANSITO CLASSIFICATION
SAMPLES IMMEDIATELY AVAILABLE

C.O.D. EX-WAREHOUSE DELIVERY POSSIBLE


OUR BANKERS ABN-AMRO - RABOBANK - USBANK - BANKAMERICA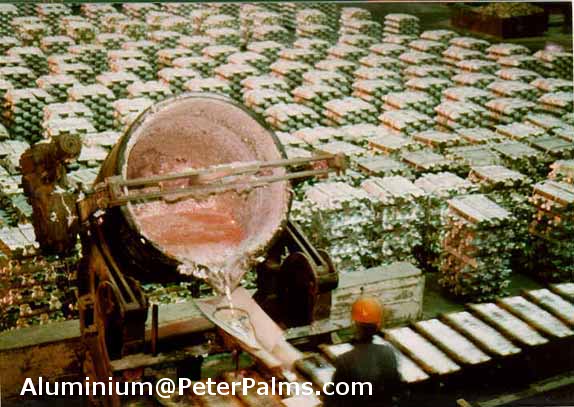 Timely delivery to a bonded warehouse of your choice outside Russia
Uninsurable in-country freight transport risks left with the seller
In transit mysterious disappearance risks left with the seller
In transit quality substitution risks left with the seller
Russian exit tariffs, duty, excise tax, and VAT risks left with the seller
Risks of irregularities in Customs procedures left with the seller
In-country freight costs advanced and paid by Palms & Company
Seller's costs of good sold for OEM components or raw materials financed by Palms
Quality inspections performed by buyer at our bonded warehouse outside Russia

---

---

---

---

For Advice or Consultation by Telephone from all countries click here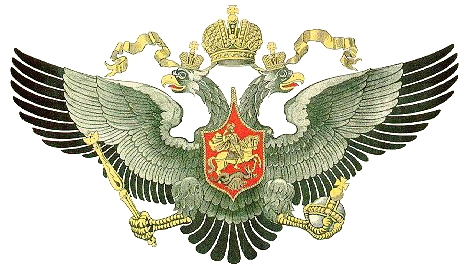 PURCHASING AGENT SERVICE AVAILABLE TO OEM MANUFACTURERS
PRICES NEGOTIABLE DEPENDING UPON VOLUME AND PAYMENT METHODS
---
PACKING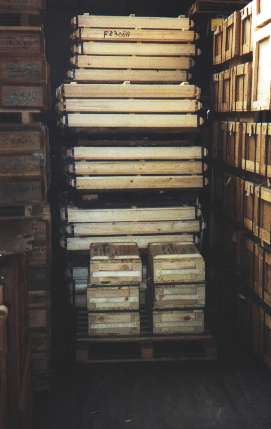 Total lot of goods per shipment

A6N = 1148.1 kgs., box size: 52x33x15 cms. 4 pieces per box
each piece size - 25cm length 13 cm round diameter
Al = 99,9999% (A6N) 56 cases Weight per/ingot = 6.OkkgTO 12.3kg
Weight per case 30.1kg to 49.9kg

A5N = 3500,9 kgs., wooden box sizes: length: 110-120 cm.,
height: 11 centimeters, width 35 cm., as shown, 4 pieces per box
each peice size 110cm x 7cm diameter round
Al = 99,9995% (A5N) - 81 CASES
Weight per ingot 9.7 to 11.8kg net net
Weight per case 39 to 45..2kg net
Packing: covered by polythene papers placed in wooden boxes.
Availability: 2 MT/month for A6N and 4 MT/per month for A5N.
---
---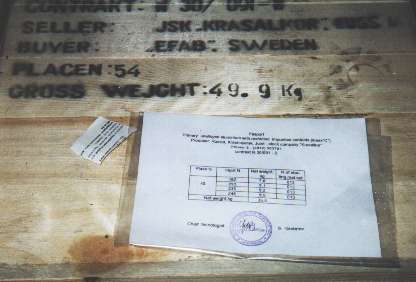 Annual Production Capacity
The total production capacity of Krasalkor factory is more than 800,000 MT per year.
Of this 5000 MT/year of A4N7 - 99,997%
100 MT = 99,9995% (A5N)
25 MT = 99,9999% (A6N)
---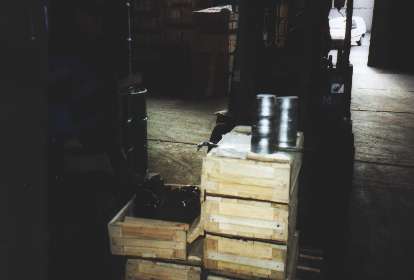 AGENT/PRODUCT OWNER
PALMS COMPANY , INC., MERCHANT BANKERS FOUNDED 1934
LICENSED BY MINISTRY OF FOREIGN ECONOMIC RELATIONS OF THE SOVIET UNION - 1991
Zheleznodrozhnikov Ulitsa 17, Krasnoyarsk, Siberia, Russian Federation 660049
Tel: 7-3912 248891, 563778, 566593 Fax: 7 3912 563401, 563081
Teletype: 288156 KRAZ
BRANCHES
Amsterdam - Minsk - St. Petersburg - Krasnoyarsk - Kemerova - Vilnius - Riga - Almaty - Tashkent - Ulyanovsk - Novosibirsk - Vladivostok - Magadan - Moscow - Kiev - Tallinn - Irkutsk - Samarkand
BUYERS REPRESENTATIVES - BROKERS - INTERMEDIARIES - AGENTS - MANDATES - CLICK LINKS PLEASE FOR POLICIES


THE NEXT STEP FOR BROKERS AFTER READING LINKS CLICK HERE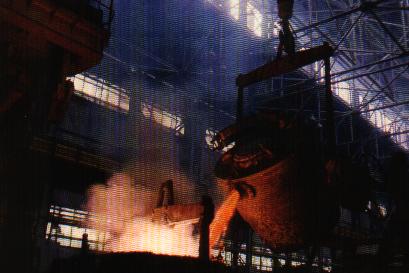 MORE LINKS
Russian manufacturers of other ferrous and non-ferrous metals who wish to develop more new export customers please click on links



or in Russian language click this next link


Palms & Company, Inc. Copyright 1999
Palms'
International Catalog of Products
optimized for
MS Internet Explorer @ 1024X768
click image to return to: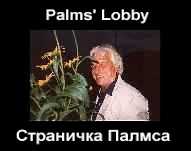 Do you need immediate advice by telephone about an important decision you have to make? Call me NOW!
BY CLICKING HERE