Palms' Food Catalog: Canned Meats
Items Shown Above:

We are seeking a new outsource manufacturer to provide us with a high quality line of meat products including canned ham, spam. sandwich spreads, pork, chunk meats, corned beef hash, pickled port, pot meat, special beef, beef stew, and Vienna sausage.

Please contact us by email for details and for quotations.

Translation into Cyrillic is pending and will be posted as soon as we are able to complete the work. We thank you for your patience.
Palms & Company, Inc. Copyright 1998
Palms'
International Catalog of Products
optimized for
MS Internet Explorer @ 1024X768
click image to return to: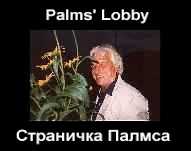 CAN YOU REALLY RELY UPON PALMS & COMPANY?
You are One of the
Who can.
(World Population Counter)
---
Attention Brokers, Agents , Intermediaries, Mandates of Principals/Buyers
Go to TOP of this page
RETURN TO HOME PAGE
---
Go to TOP of this page
6421 Lake Washington Boulevard North East
State of Washington, United States of America, 98033-6876 Phone: 1-425-828-6774 & 1-425-827-5528 Branches: 41 World-wide
email: Marketing@PeterPalms.com
Consulting telephone: click HERE Created 1995 Last Revision: 6/23/2004
Copyright 1995-1996, Palms and Company, Inc., All rights reserved