═судно корабль для нефтяной и газоперерабатывающей промышленности

About The Portal To Russia
How To Subscribe

Email Dr. Palms
---
---
---
YACHT AVAILABLE

---
. Use the email button above to inquire about purchase. Subject: Yacht Query
HOW TO LIVE LUXURIOUSLY AND SAFELY IN RUSSIA
Do you want to own a home in Russia that is registered and titled in the United States? Then live on a floating home, your own private Yacht.
Advantages
1. This home is U.S. Property. Registered in the U.S. Seizure would be an act of nationalization or expropriation of U.S. property. That provides safety of ownership.
2. You can dock your home in any Russian port but it can be moved anywhere in the world.
3. Security. It is easier to protect a docked vessel then real estate on the land. For greater protection you can dock off-shore.
4. Very luxuries. World Class communications
THIS YACHT IS THE FINEST 30 METER VESSEL ANYWHERE IN THE WORLD
SPECIFICATIONS
Engines: Twin 540 horse-power diesel Caterpillar 3406 B
Speed: Cruising: 12.4K at 1680 rotations per minute
Maximum: 13.2K at 2170 RPM.
Length: LOA 29.97 meters LWL: 26.67 meters
Beam: 7.39 meters Draft: 1.7 meters
Top: Enclosed pilot-house
Hull Material: Fiberglass
Weight 117 tons
Range: 4800 kilometers
Tankage: Benzene: 14,000 Liters Water 3200 liters
ELECTRONICS AND NAVIGATION EQUIPMENT
* Vessel Information System - a system with 64 individual sensors and dials, includes alarms and three stage dialer for alarms
(2) Furuno radars - 72 mile color and 48 mile color Furuno weather fax
(2) Icom VHF's with hailers
(2) Furuno SAT-GPS - helm GPS station is interfaced with automatic pilot
and C-MAP moving chart display
Robertson 45 autopilot
C-MAP moving chart display with 8 cartridges
AT&T high seas communications SSB handset
SEA Single Side Band #222
Naiad stabilizer controls with neutral lock
(2) Brooks and Gatehouse HS-2 system - speed, depth, outside air
temperature anemometer
Fuel and water holding tank gauges
Fuel flow meters
(4) Windshield Wipers and washers
Motion sensor
Smoke detector
(4) Luminare air handlers
Dual compasses - magnetic and electronic
Cellular Phone wiring
Ignition lock out system (combination/push key)
(2) built in heaters/defrosters
MECHANICAL EQUIPMENT AND ENGINE DETAIL]
Twin Disc #295 gears, (2) Hydro Power Systems hydraulic PTO's (power
take-offs) Matrix 1,000 GDP water-maker, Naiad stabilizers, Osborn props
shaft and struts.
Engine Details - 54 liter per hour fuel consumption(cruising) Engines
under warranty
18' custom diesel tender Lunair air conditioning
HPS - 58 horse-power bow thruster Osborn props, shaft struts
Hynautic controls Matrix - 1000 GDP water-maker
Nick Jackson Davit (3,000#) Ideal hydraulic anchor windlass
Naiad stabilizers
ADDITIONAL EQUIPMENT
(2) 240lb Danforth anchors, each anchor is rigged with 400' of 2.5
centimeter chain, Ideal windlass.
ELECTRICAL SYSTEM
Special mention should be made of the fairing and finish of the vessel.
Many man hours were devoted to the meticulous fairing. A finish of
sterling off-white was expertly sprayed to provide a gleaming shining
final finish.
ACCOMMODATIONS AND FLOOR PLAN:
8 beds in 4 bedrooms
crew-bedroom for four with lounge (LIVING-room) and galley (kitchen)
Starting aft, the BOARDING DECK offers a grand reception when boarding from astern, either by tender or dockside. Stairways port and starboard lead up to the well-protected AFT DECK
MAIN DECK: Double door entrance to the SALON (living room-conference room) from the aft deck. The wool carpet was custom designed and woven. The walls are varnished cherry wood paneling with bookcases. The ceiling has structural beams of CHERRY veneer and wood trim executed with compound miters to confirm with ceiling crown. There are 44 panels covered in fabric, 4 hidden loud-speakers. The lighting is provided by two antique table lamps, 2 wall sconces, halogen down lights with hidden rheostats, and one antique floor lamp. There are two chairs, OTTOMAN, lounge and side tables custom designed. A certified English antique (1812) ladies desk with leather surface is located on the starboard side complete with a Napoleon desk lamp. A brass and soapstone stove with granite reflecting wall panels and granite base adds a nice touch. All windows are fitted with draw blinds shades with retrace cornices. Heat and air-conditioning is provided by 4 Lunair air handlers for proper ventilation and sound proofing.
Forward of the SALON is the DINING AREA with an antique Duncan Fife certified 1812 table, seating is for 8. Chairs are by Baker with custom colored yellow seats. Built in buffet with green granite top and custom dish storage. Corner cabinets are custom built in with curved doors and enclosed glass-wear storage.
Forward of the galley is the LIBRARY AND DEN, a very special feature of the vessel. The warmth and ambiance is created by cherry wood paneling with detailed wood trim and beamed ceilings with padded ultra-sued panels trimmed in matching double welt cord. The ceiling is dual level and gives this room an added dimension. The furnishings include a custom designed sofa with down seat and back cushions, 2 custom brushed leather chairs, custom built table to match and paneling, table lamp and floor lamp and bench draped with calf hide. Against the forward bulkhead is an entertainment center with Sony TV, Sony tuner/amp, Sony 5 disc CD player, Sony VCR and a 5 speaker surround sound system. There is a built in bar of cherry wood with beverage cooler, ice maker, a black sink with 18kt gold fixtures, wine and bottle storage and glass storage. There are various cupboards and cabinets for storage along with many book shelves giving this room the feeling of a true library. The floor has an antique rug bordered by maple hardwood.
GUEST STATE ROOMS: Going forward from the library and down a companion-way gives access to three guest state-rooms. The forward cabin is a V.I.P. (very important person) GUEST CABIN with centerline Queen-sized Bath, ensuite bathroom, vacuflush toilet, Avonite sink tops, gold plated fixtures, maple cabinets with burl trim, stainless steel port-holes with port light covers, hanging lockers lined with aromatic cedar, TV with VCR AM/FM/CD player, telephone, intercom and weather instruments. The ceiling is covered in ultra sued and has an escape hatch.
The passageway carpet is a custom designed, woven wool carpet as are the three guest cabins. There is a full length mirror at one end of the passageway and the walls are paneled in cherry wood. There are two additional GUEST CABINS each with 2 extra long berths and a shower and toilet, Avonite sink tops, gold fixtures, mirrors, maple cabinets, toilets, AM/FM/CD player, stainless steel port-holes, custom bedding, wool carpets, walls padded with double welt cord, ultra sued ceilings. Forward laundry in the guest stateroom companion was with full size washer and dryer.
THE OWNERS STATEROOM is accessed by separate stairway from the main salon and is the full width of the vessel (7 meters) and has a king size bed. Special features include two bathrooms with marble counters, gold fixtures, toilets, shower, bidet, desk, vanity dresser, custom bedding, wool carpets and exquisite decor. Just aft of the owners stateroom is a laundry room with a master washer and dryer, large cabinets and an ironing board.
A stairwell leads up from the library to the PILOT-HOUSE. This space is furnished and equipped in every detail. It has every comfort and 360 degree visibility. The furnishings include 2 custom Stidd helm chairs, 8 person settee with large maple burl table, cherry paneling, chart drawers, storage lockers. The helm station and navigation station are arranged a separate stations to eliminate any operational interference, one from the other. Pilot-house doors and starboard give access to wing station, a Portuguese bridge, and the large boat deck and outside lounge area. All glass in 1.24 centimeters thick. Side windows are tinted glass and forward windshield is clear for night visibility.
THE WING STATIONS are located port and starboard and provide visibility of the full length of the vessel an dare equipped with throttles, gearshifts, bow thruster, steering and engine controls. The pilot-house doors are water tight and fitted with 1.24 centimeter thick glass.
THE BOAT DECK has aluminum mast fitted all exterior mounts and antennas. No antennas have been bolted or screwed to the vessel other than on the mast. The TENDER is an 18' fiberglass vessel fitted with an 88 horsepower turbo diesel with direct tunnel drive with a cruising speed of 44.8 kilometers per hour. The tender sits on chocks which are removable to create a large lunging area. The davit is a Nick Jackson 4,000 pound hydraulic life. There is a fresh water washdown bib for cleanup. The deck is finished with sterling nonskid LP. The Boat deck has a large lounge with bar and sink, icemaker and barbecue grill.
THE GALLEY
The galley is forward of the dining area and is sound insulated. There is direct access from both side decks to facilitate loading of provisions as well as movement of the crew. The cabinets are stainless steel with maple trim and invisible hinges. The counter top is 5 centimeters thick laminated maple wood. Two sinks are stainless steel with automatic garbage disposal. Stove is a commercial grade Russell with six gas burners. The hood is fitted with heat lamps, blower and lighting. There are two Gagenau ovens, a commercial Cospolich stainless steel double door refrigerator and freezer, a commercial grade Swedish Asea stainless steel dishwasher. The floor is tongue and groove maple with pegs and has Swedish hard finish. Across to starboard is an additional pantry storage withsliding shelves. STORAGE AREA: IS ACCESSED FROM THE PORT WALK-A-ROUND DECK. IT HAS FULL STAND UP HEAD ROOM, A CHEST FREEZER AND STORAGE FOR LUGGAGE, FENDERS, LINES, CLEANING EQUIPMENT ETC. IT IS ACCESSED BY A THREE DOG WATER TIGHT DOOR.
For details E-mail: palms@PeterPalms.com Tel: 1-425-828-6774 & 1-425-827-5528
---
Go to TOP of this page
---

RETURN to Palms' Lobby

RETURN TO HOME PAGE
---
---
---
CA
N YOU REALLY RELY UPON PALMS & COMPANY?
You are One of the
Who can.
(World Population Counter)
Palms' International Catalog of Products
optimized for MS Internet Explorer @ 1024X768
click image to return to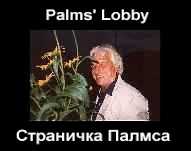 Palms & Company, Inc. Copyright 1998
IT IS TIME TO THINK THE SAME WAY AS WE WANT TO LIVE, ...FOR WE RECEIVE WHAT WE THINK.
CAN YOU REALLY RELY UPON PALMS & COMPANY?
---
---
Attention Brokers, Agents , Intermediaries, Mandates of Principals/Buyers
Go to TOP of this page
RETURN TO HOME PAGE
---
Go to TOP of this page
6421 Lake Washington Boulevard North East
State of Washington, United States of America, 98033-6876 Phone: 1-425-828-6774 & 1-425-827-5528 Branches: 41 World-wide
email: Marketing@PeterPalms.com
Consulting telephone: click HERE Created 1995 Last Revision: 6/23/2004
Copyright 1995-1996, Palms and Company, Inc., All rights reserved