Document Courtesy of Palms & Company
WHO IN THE WORLD READS PALMS PORTAL TO RUSSIA
10,000,000 AND STOPPED COUNTING
---
---

About The Portal To Russia -----

How To Subscribe -----

Электронная почта Dr. Palms
---
---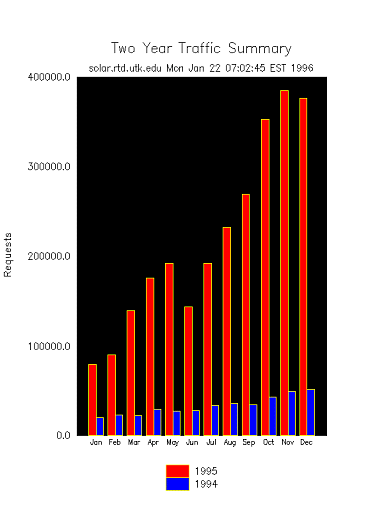 This chart covers the early years (1994-1995) of the Web Pages of Palms Portal To Russia. By December 1995 hits were running at 400,000 per month, heading for 5 million per year. When the number of URL's on our pages exceeded 2000 and content grew to 50 Megabytes and aggregate hits exceeded TEN MILLION!, we decided it was irrelevant to keep counting.
Palms & Company, Inc web pages now also appear as "mirror" sites on many servers in Russia and other countries running their own independent counters for their page hits on their server and sites. We can't keep count anymore without spending a lot of time we would rather devote to new content. Does it really matter?
We have never placed third party commercial banners on our site. We have received awards from Microsoft, AT&T and others from Canada, France, Russia etc. and many references from satisfied clients including the U.S. Government., Secretary of State, U.S. Senate, U.S. Ambassador to Russia, Prime Minister, World Learning, University Political Science Departments, SBA, EBRD, Banks, Fortune 500 companies, President's of countries, and the Commander in Chief of the former Soviet Union's General Staff, when it was still the Soviet Union.
---
---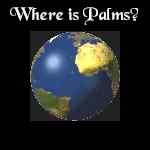 Go to TOP of this page

RETURN to Palms' Lobby

RETURN TO HOME PAGE
---
---
CAN YOU REALLY RELY UPON PALMS & COMPANY?
You are One of the
Who can. (World Population Counter)
Attention Brokers, Agents , Intermediaries, Mandates of Principals/Buyers
Go to TOP of this page

RETURN TO HOME PAGE

Go to TOP of this page
6421 Lake Washington Boulevard North East
State of Washington, United States of America, 98033-6876 Phone: 1-425-828-6774 & 1-425-827-5528 Branches: 41 World-wide
email: Marketing@PeterPalms.com
Consulting telephone: click HERE Created 1995 Last Revision: 6/23/2004
Copyright 1995-1996, Palms and Company, Inc., All rights reserved
---
---