---
---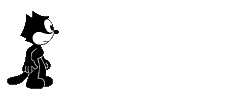 Know Whom you are dealing with. You may wish to decide whether you feel comfortable about our credibility before you read our opinions and advice
- Credentials
The many faces of Dr. Palms
References - Testimonials - History
Awards
Awards
IBM - ATT - Microsoft - Magellan - Time Warner - Europe Online - NYNEX

Click here if you want to speak to an English Speaking Expert NOW!
---
Video: President Obama thanks you
Reply
Mitch Stewart, BarackObama.com

to

Peter

show details

Nov 4 (1 day ago)
Peter --

The results of Tuesday's elections were disappointing for a lot of us. But because of the work you all did, we won some key races in places all over the country.

We have a lot to be proud of -- and a lot of work still left ahead.

The President recorded a message yesterday thanking you for all you've done.


Take a moment to watch it:

http://my.barackobama.com/ Nov4thThankYou
When screen opens press on of the four red arrows ro open full screen
To return to small size press "ctrl" button on keyboard and press left mouse button

Thanks,

Mitch

Mitch Stewart
Director
Organizing for America


Paid for by Organizing for America, a project of the Democratic National Committee -- 430 South Capitol Street SE, Washington, D.C. 20003. This communication is not authorized by any candidate or candidate's committee.
This email was sent to: Peter@PeterPalms.com
---
CAN YOU REALLY RELY UPON PALMS & COMPANY?
You are One of the
Who can.
(World Population Counter)
---
Attention Brokers, Agents , Intermediaries, Mandates of Principals/Buyers
Go to TOP of this page

RETURN TO HOME PAGE
---
Go to TOP of this page
6421 Lake Washington Boulevard North East
State of Washington, United States of America, 98033-6876 Phone: 1-425-828-6774 & 1-425-827-5528 Branches: 41 World-wide
email: Marketing@PeterPalms.com
Consulting telephone: click HERE Created 1995 Last Revision: 6/23/2004
Copyright 1995-1996, Palms and Company, Inc., All rights reserved