---
---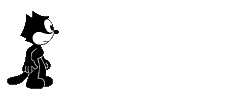 Know Whom you are dealing with. You may wish to decide whether you feel comfortable about our credibility before you read our opinions and advice
- Credentials
The many faces of Dr. Palms
References - Testimonials - History
Awards
Awards
IBM - ATT - Microsoft - Magellan - Time Warner - Europe Online - NYNEX

Click here if you want to speak to an English Speaking Expert NOW!
---
RECOGNIZED AS ONE OF THE WORLD'S IMPORTANT FINANCIAL WEB-SITES BY LONDON FINANCIAL TIMES.

From se@numa.com Wed Apr 30 08:31:23 1997 Date: Fri, 25 Apr 1997 13:26:50 -0700 From: Stephen Eckett <se@numa.com> To: URL3@numa.com Subject: Investing Online - new book from FT Pitman

Congratulations! I thought you might like to know that your site was judged one of the world's important financial web sites in the new book INVESTING ONLINE just published by Financial Times Pitman Publishing of London.

In research for the book, over 1,500 financial web sites world-wide were evaluated.

Palms & Company, Inc., Investment bankers has been accorded a prominent link at http://www.global-investor.com in the company of
J.P. Morgan
U.S. Securities & Exchange Commission
CME Futures Exchange
Telestock U.S. & European Stock Quotes
Fidelity Fund Managers.
---
CAN YOU REALLY RELY UPON PALMS & COMPANY?
You are One of the
Who can.
(World Population Counter)
---
Attention Brokers, Agents , Intermediaries, Mandates of Principals/Buyers
Go to TOP of this page

RETURN TO HOME PAGE
---
Go to TOP of this page
6421 Lake Washington Boulevard North East
State of Washington, United States of America, 98033-6876 Phone: 1-425-828-6774 & 1-425-827-5528 Branches: 41 World-wide
email: Marketing@PeterPalms.com
Consulting telephone: click HERE Created 1995 Last Revision: 6/23/2004
Copyright 1995-1996, Palms and Company, Inc., All rights reserved