CLICK ON FLAGS FOR LANGUAGE CHANGE

CLICK ON FLAG FOR LANGUAGE CHANGE
Document Courtesy of Palms & Company
RAW HIDE FLESHING MACHINERY
Since starting in 1978 our business has evolved full circle. We have bought back machinery that was manufactured years ago and also have other Fur Dressing Machinery for sale that are used in processing animal hides and furs. We have purchased this machinery from closed Fur Dressers and Tanneries in North America.
This has happened because our customer base of Fur Dressers in Canada have retired and closed their tanneries including six Dressers in Canada - Reliable in Toronto, G & G of Montreal, Tanbec of Quebec City, Modern of Montreal, Tannery of the North in Quebec City, and the latest D Cohn Trans Canada in Winnipeg.
With a supply of used arbors** from these Dressers we are re-manufacturing them in to 6203 2RS bearing (40 mm OD 17 mm ID) with retaining rings to hold the bearings tight within new shafts. With this inventory of used arbors** and a few used Fleshing Frames, we are set providing buyers up with a machine which utilizes a pre-owned arbor** which has New Bearings and Used Frames at 1/2 the price of new machines.
We also offer NEW Frames with Bronze Guards, a sharp New Fleshing knife, Sharpening Steels, and a V Belt with a used Arbor** and save $ 200 to $300 off the price of a completely New Fleshing Machine. New motors are extra on all used machinery - New motors are included in the price with completely new machines.

We provide instruction and training on how to flesh and shave using these Fleshing Machines and keeping the knife sharp while fleshing by sharpening every 2 to 3 minutes of blade use. This make the shins cut like butter. You will learn how to flesh a raw deer cape in 5 to 6 minutes and shave in 7 minutes, and how to Steel Up (keeping the knife sharp while in use) with the Sharpening Steels we provide.
We can also supply Fleshing Knives, Sharpening Steels, and a Regrinding Service for dull knives ,available with same day service
So, BEFORE you buy any Fleshing Machine, PLEASE take a look at our 3 different models and try them yourself FREE OF CHARGE in our offices.
Also don't forget our New Fleshing Knives, and our Regrinding Service
**ARBOR - is used to spin the circular fleshing knife Grinding Machine.

FUR DRESSING MACHINERY
THE RIGHT CHOICEFOR THE FUTURE
Our machinery is the best investment you can make!
Our machinery is precision engineered for low maintenance and long, reliable life. Our extremely long lasting blades will handle all hides and furs - in just minutes. We sell - Fleshing machines, fleshing knives, knickers & related machinery worldwide in North American, Asia, Africa, Russia, Europe
We builds them all.
We design, manufacturer, and install complete fur dressing/tanning systems for the fur trade and taxidermy tanners.
Currently we are expanding a fur dressing plant for fine furs in Greece for the garment trade.

Fur Dresser Table Mount Taxidermy Table Mount Flesher
Fur Dressers flesher --------------- $3,650 each, motor included
Fur Dressers Floor Model ------- $4,600 each, motor included

Taxidermy Model ------------------- $1,500 each, motor included
2 knives, 1 new and 1 replacement with each machine!
Sharpening Steels:
Top Steel --------------- $42 each
Bottom Steel ---------- $60 each
FLESHING MACHINES FLESHING KNIVES (sharp) $220 each
FLESHING KNIVES (blank) $ 124 each
Regrinding dull knives $ 60 each - two or more $ 54 each
Plus freight (postage or UPS
Raw Hide Circular Fleshing Knife Grinders $15.000.
Buy the same machine we use to grind all our new knives and regrind dull blades. Fast and reliable, We have sold over 50 grinders world-wide.

Raw Hide Staking Machine $17,000.
Our staking machine effectively softens and increases stretch in your leather.

Raw Hide Buffalo Combing Machine $30,000.
This combing machine is designed for buffalo and heavy long hair hides, and we also have a combing machine for fur skins. The machine is computer programmed for single person operation. This is the only machine on the market to effectively clean and comb out matted hair.

"The Fur Dressers Union" was organized in 1886 in New York City
. Our present day production of these manufactured pieces of machinery means our parts fit into existing pieces of fur dressing machinery worldwide. Our fleshing knives, fleshing knife grinding machines and fleshing machines process millions of
furs and hunter's trophies yearly.
Setting up a Tannery?
Let let us design and lay out your operation - from the location of the wet room, drum room, refrigeration, flat table work area, fleshing area, machinery area, office, receiving, shipping, salting area, storage for chemicals and sawdust, open floor space, boiler-water treatment and discharge options to either holding tanks, evaporation field, or city sewer.
Our experience visiting our customer bases throughout the Northern
Hemisphere has taken us to Europe, Hong Kong and China, Canada and the Arctic Circle. Raw Hide is currently conducting feasibility studies for the Canadian Government's Dept. of Sustainable Development concerning the Inuit peoples of the Arctic Region throughout Canada.
SHARPENING STEELS
TOP STEEL $42
BOTTOM STEEL $60
Increase the life and longevity of your knives through the proper use of sharpening steels. By steeling up, you will be thinning the lip edge, thus maintaining a razor sharp knife for more easier cutting.
Used Extractors (as available)
Paddle Vats -Wood, Stainless,
Fiberglass(per request)
Wood Drums & Cages for Sawdust (per request)
Beating Machines Single $11,000M

Hip Stretching Machines
Capes and Bigger Case Skinned Mammals and Deer Capes $1900
Mink and Smaller Fur Skins $1300
Fleshing Knife Arbors $950
Bench Stretching Knife $300M
Wood Bench with Steel Legs andApparatus to hold knife $600
Fleshing KnifeArbors $475
Fleshing Knife Grinding Machine $15,000M
Staking Machine$17,000
Buffalo Combing Machine $30,000M
Raw Scraping Machine for Beaver, Raccoon, Seals $24,000M
Turning Stick for Case Skin Small Mammals $200M
Professional Instruction Teaching in your tannery how to flesh and shave hides
and fur skins $2,000 day plus expenses.
General Chemistry/Formulas, Recipies, Chemical Suppliers, in your tannery $500 with above instruction
Used Fur Dressing Machinery that's in inventor
Wet Drums Coming Soon / In Development.
The whole purpose of using the circular knife fleshing machine is to prepare the skins to cut like butter, NOT BURLAP. The preparation of the skin before fleshing means everything because if the skins or hides are improperly prepared, it will result in extra hard pulling of the skin to flesh it across the rotating fleshing knife. This results in Carpel Tunnel syndrome in the wrists of the flesher, which means you are doing it to yourself with improper chemicals and training. Pick up your fleshing machine at our headquarters and receive one hour FREE Training by appointment only.
Bring 2 capes/furs. One pickled your way and we will use
our method while you are here and see the difference.
TANNING MACHINERY
These are pictures of a tanning machine that has been in continuous service for 12 years and evidences both it's durability and quality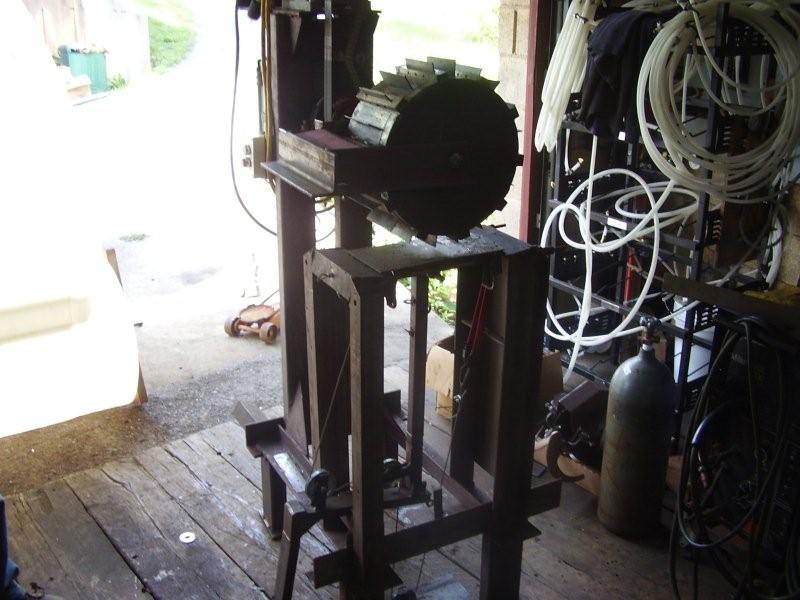 p5150002
HEAD OF THE RAW FUR SCRAPING MACHINE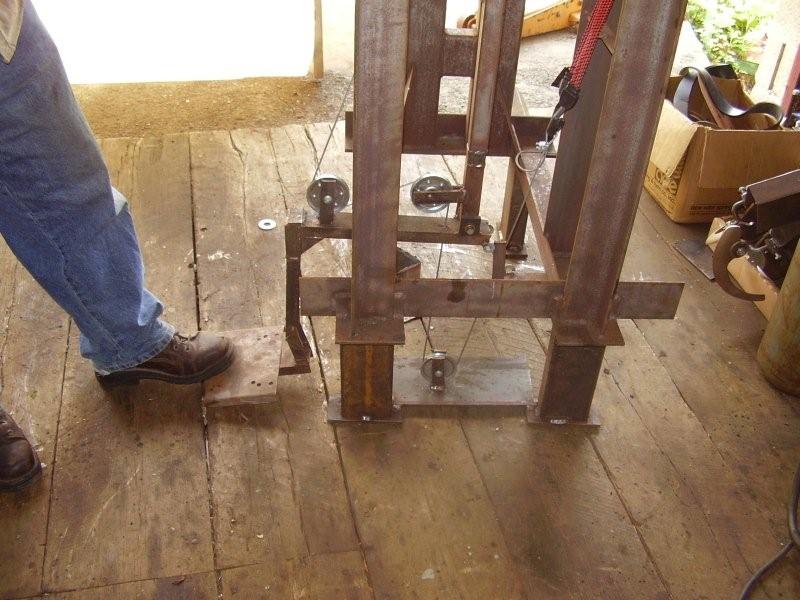 P5150004
Bottom Mechanism for the Foot Pedal of Scraping Machine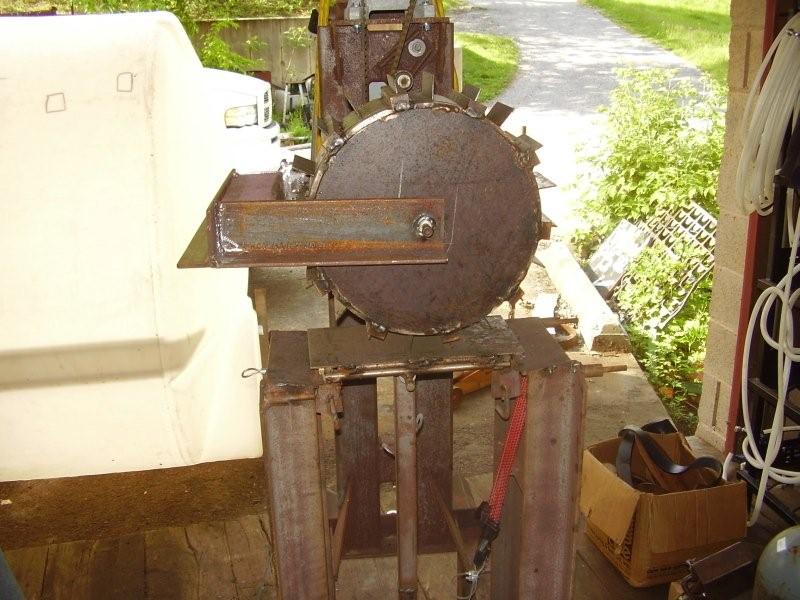 p5150005
RIGHT SIDE OF THE SCRAPING MACHINE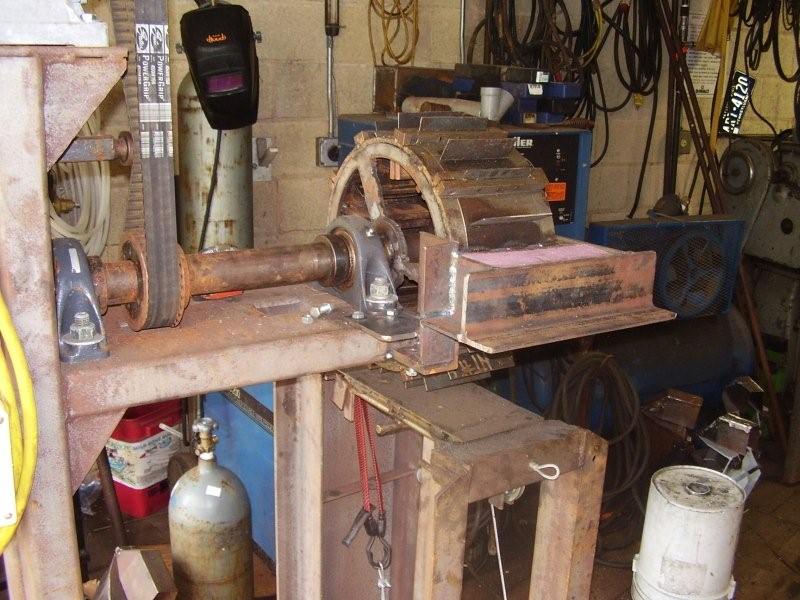 p5150006
THE LEFT SIDE VIEW OF WORK END IN-FEED OF SCRAPING MACHINE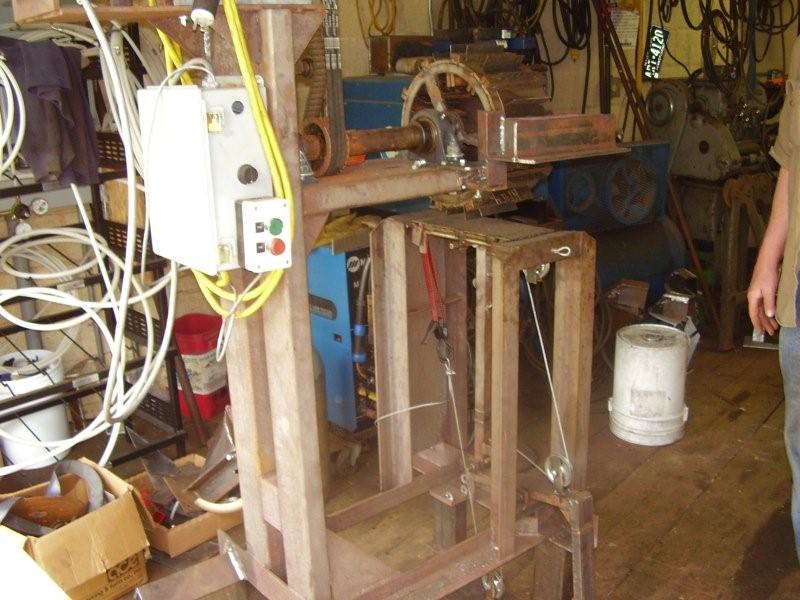 p5150007
LEFT OF SIDE OF THE SCRAPING MACHINE THAT SHOW THE COMPUTER BOX AND ON-OFF AND SPEED CONTROL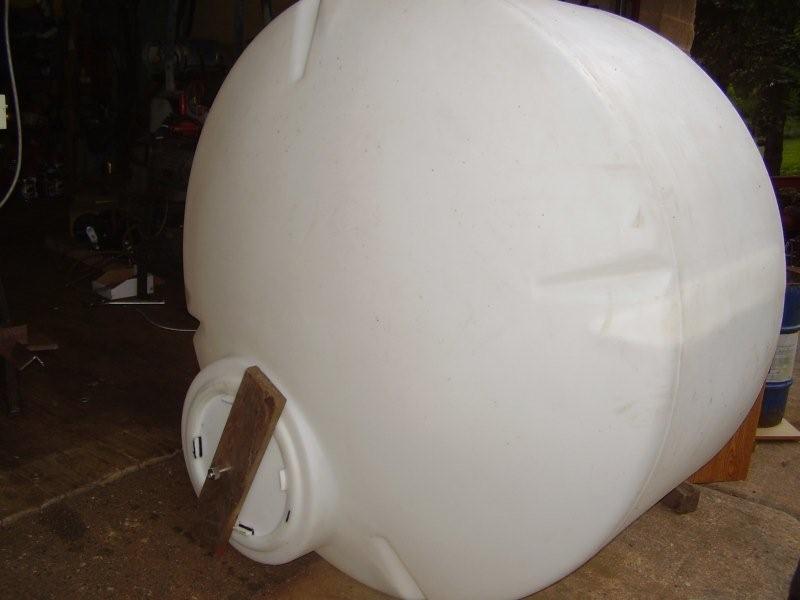 p5150011
500 GALLON POLY ETHYLENE WET DRUM FOR TANNING (SIZE 6 FEET DIAMETER 40 INCHES WIDE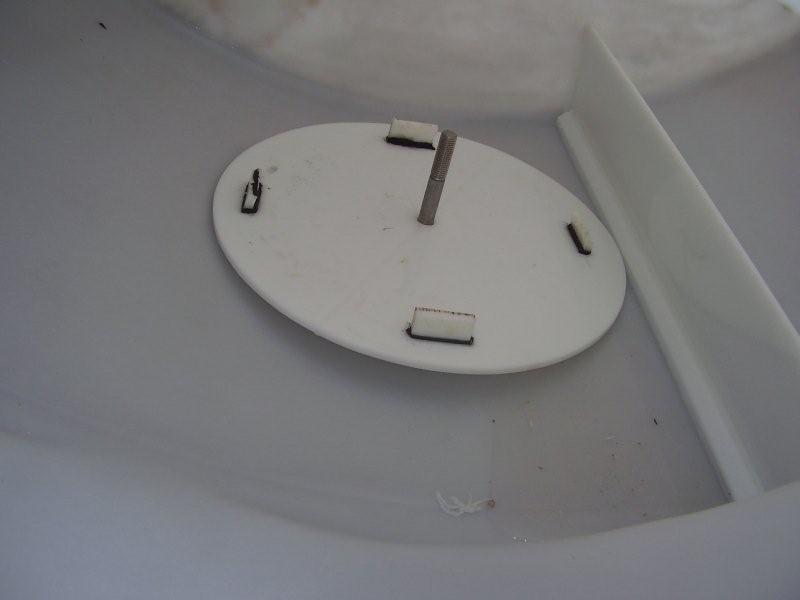 p5150014
INSIDE DOOR INSIDE THE WET DRUM WITH BAFFLE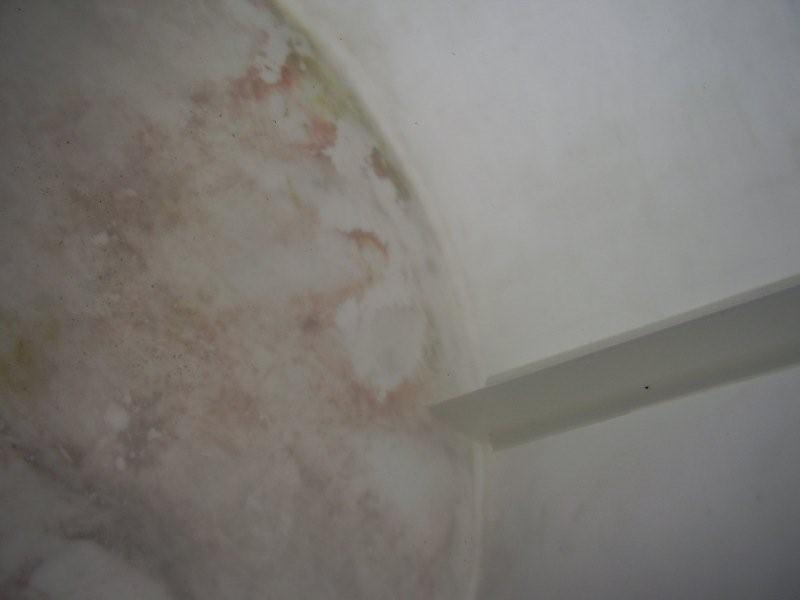 p5150015
INSIDE OF THE WET DRUM WITH THE BAFFLE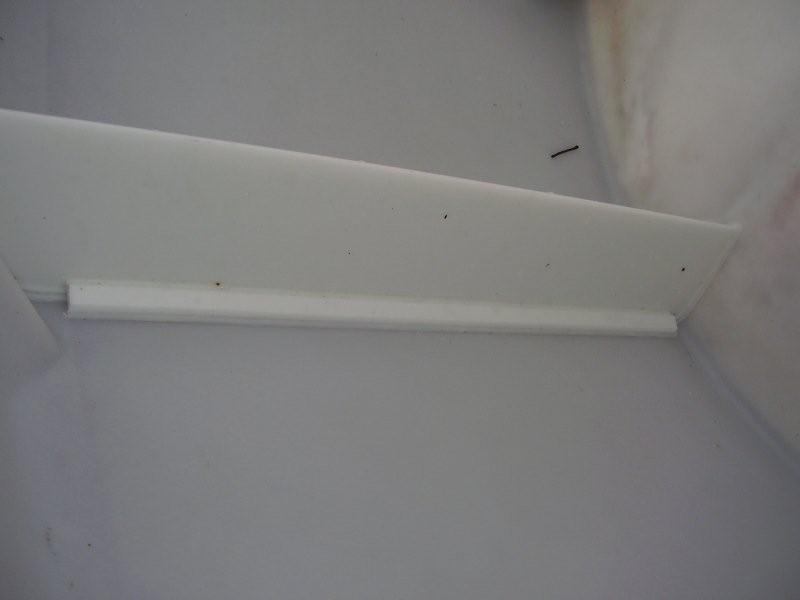 p5150018
ANOTHER PICTURE OF THE BAFFLE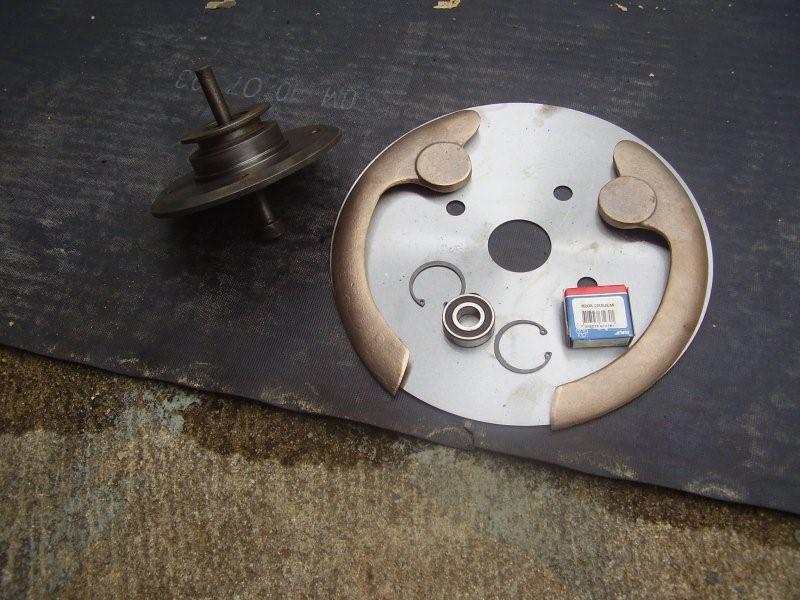 p6040001
THIS IS A PICTURE OF THE TWO INCH CIRCULAR FLESHING KNIFE - THE BRONZE GUIDES ARE SHOWN WITH THE
PROTECTIVE AREA OF THE BOTTOM OF THE KNIFE WHICH PREVENTS FALSE CUTS AND DAMAGE TO THE SKIN IF IT IS PULLED UNDER THE KNIFE.
THE FLESHING KNIFE ARBOR WITH THE BELT DRIVE SYSTEM HOLDS THE BLADE INTO THE FLESHING MACHINE.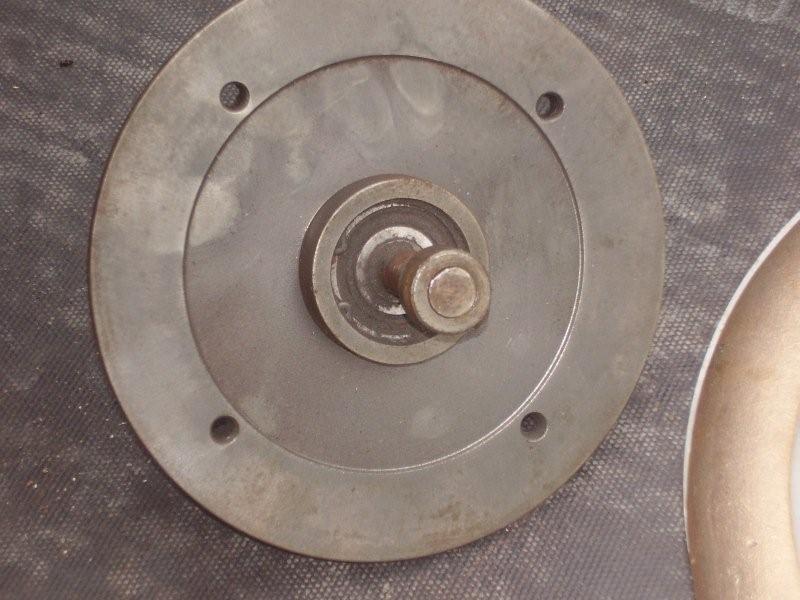 p6040003
THE RETAINING RINGS HOLDSTHE 6203 BEARINGS INSIDE THE ARBOR ENABLING IT TO ROTATE ACCURATELY
CLOSE -UP VIEW OF THE FLESHING KNIFE ARBOR WITH THE BEARING AND RETAINING RING INTACT
THERE IS A LOCK COLLAR THAT HOLDS THE SIDE OF THE ARBOR INTACT INSIDE THE MACHINE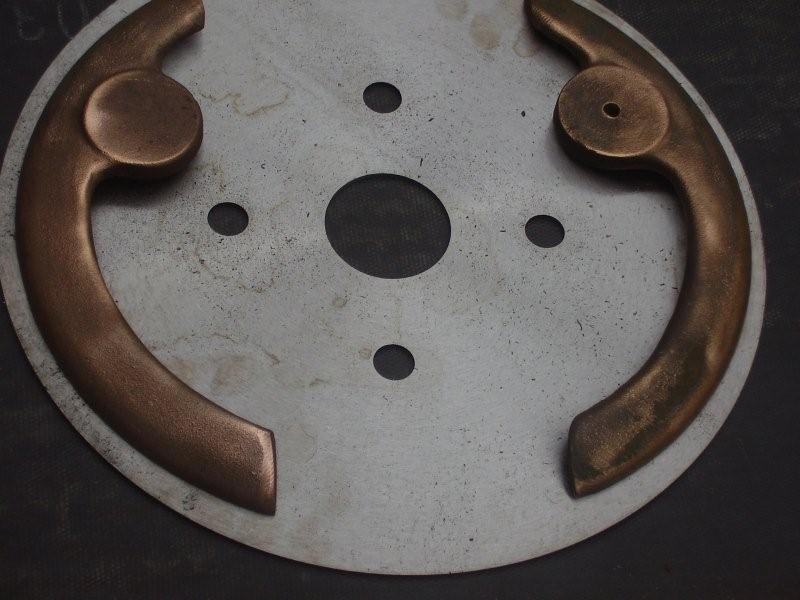 p6040004
THIS IS A PICTURE OF THE CIRCULAR FLESHING KNIFE UNSHARPENED WITH SMALLER ELEVEN INCH BRONZE GUARDS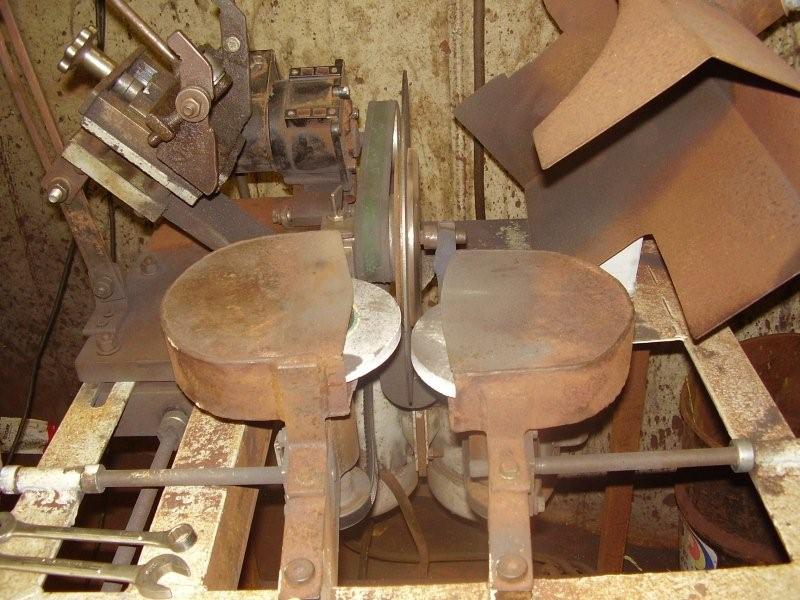 p6040005
THE FLESHING KNIFE GRINDERWITH ROLLER ATTACHMENT
( THIS IS A 12 YEAR OLD MACHINE SHOWINGS DURABILITY AND RELIABILITY)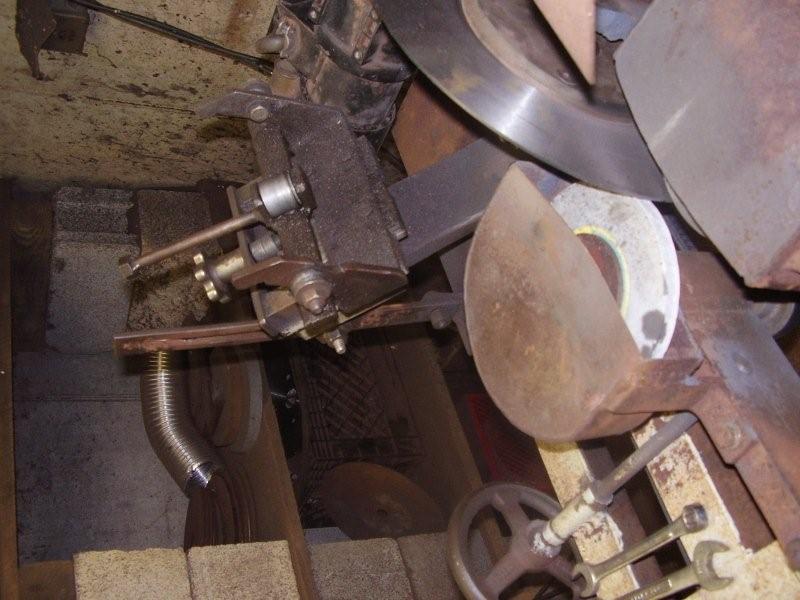 p6040006
VIEW OF THE ROLLER ASSEMBLE - TO ROLL THE BLADE LIPEDGE OVER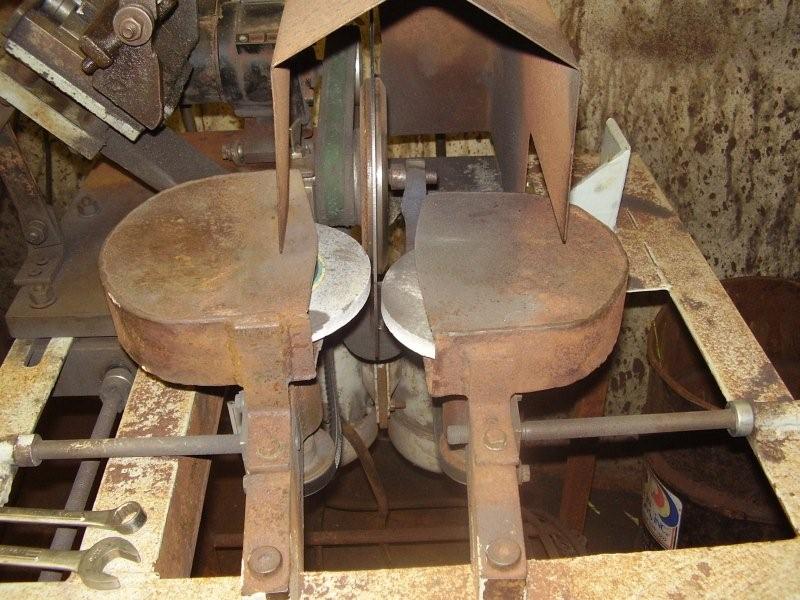 p6040007
FRONT VIEW OF THE KNIFE GRINDER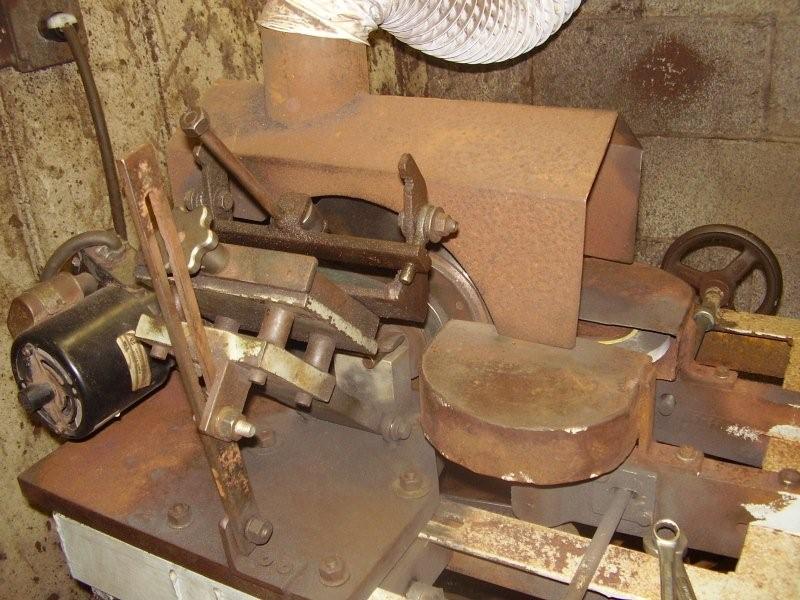 p6040009
VIEW OF THE LEFT SIDE WITH EXHAUST VACUUM HOOD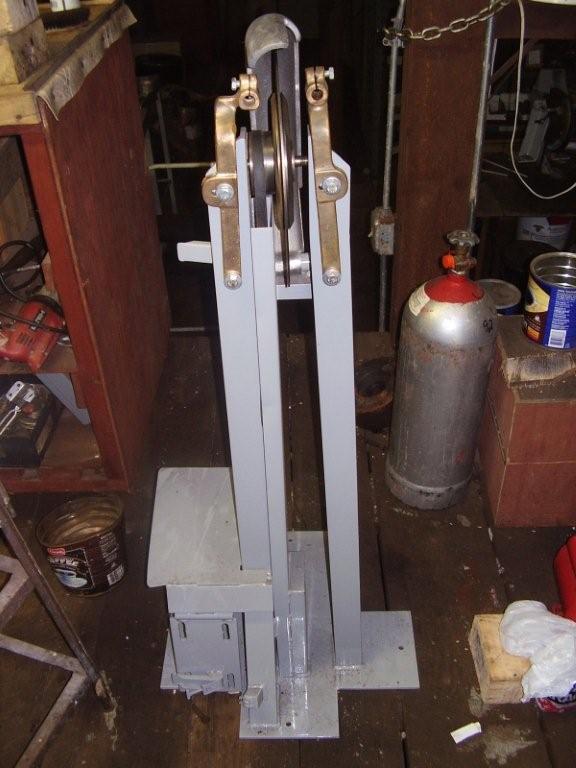 p6040010
VIEW OF FRONT RAW HIDE FUR FLESHING FLOOR MODEL SIT DOWN MACHINE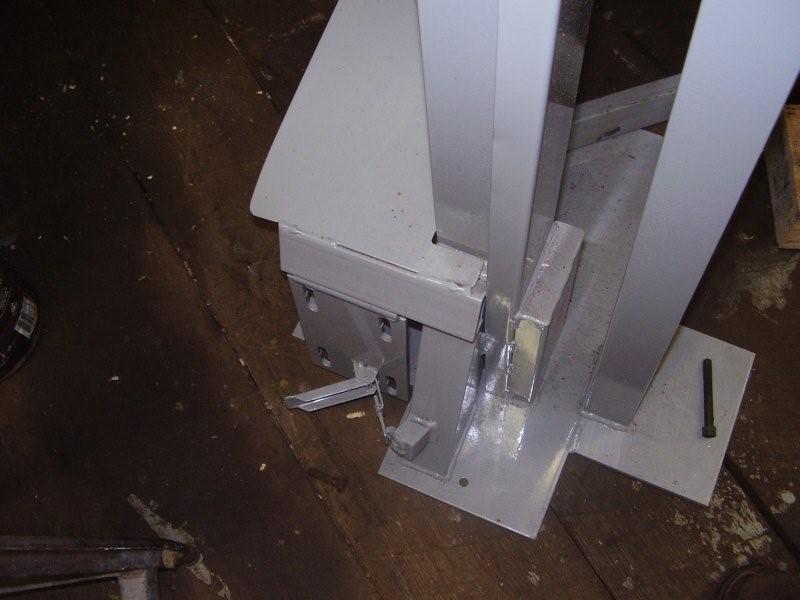 p6050012
VIEW OF THE MOTOR MOUNT AND TOGGLE CLASP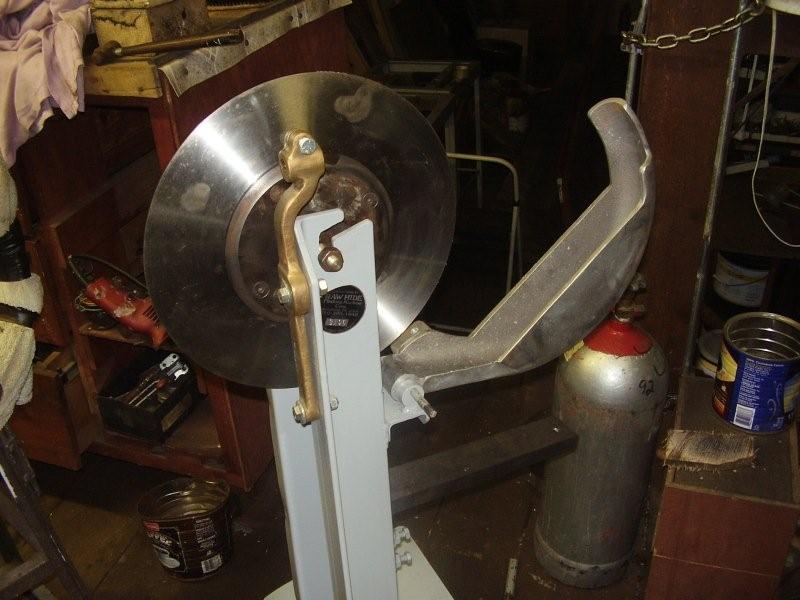 p6040013
SIDE VIEW OF THE FLESHING KNIFE - ARBOR IN THE MACHINE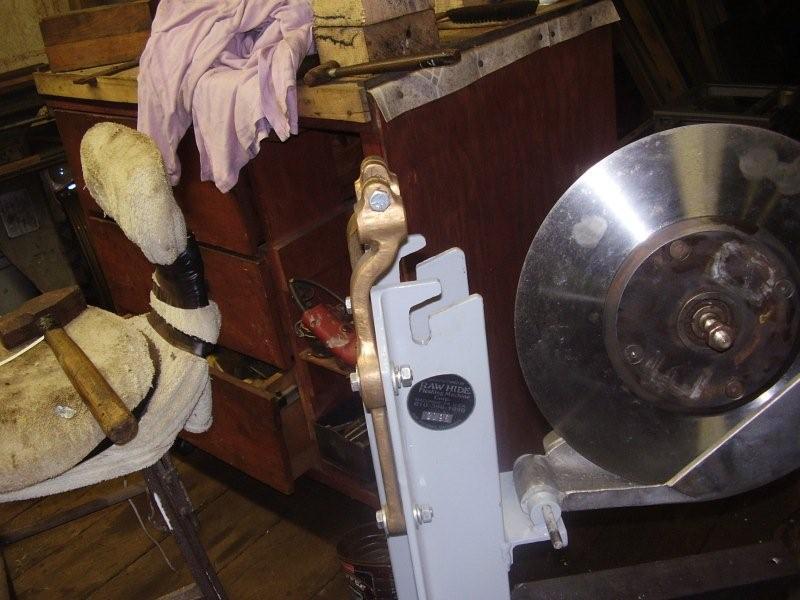 p6040014
SIDE VIEW OF TOP OF THE FLESHING MACHINE

FUR PELTS DRESSING - TANNING
WE WILL MAKE A JACKET, COAT OR BEDSPREAD FOR YOU FROM YOUR RAW PELTS
FOR DETAILS CLICK HERE
CLICK HERE FOR
You are One of the People HERE. (World Population Counter)
Commercial fur dressing and tanning services are available. The facility has dressed everything from rabbits to elephants, both hair on and hair off. The facility has operated for more than fifty years. The head chemist has a chemical engineering degree and was trained in Europe and worked world-wide.
Extensive experience in garment and taxidermy segments of the industry with customers all over the United States. References available from cities such as New York , Chicago. If you email me and tell me where you are located, I can provide a reference close to you so you can see our work at close hand.
The facility consists of 12,000 square fee with expansion to double that size planned in the spring of 2004. The facility has five 600 gallon tanning tanks five 12 foot sawdust tumblers, wet drums, as well as kicking and staking machines.
The offices are located across the street from the factory in a historical landmark
The special tanning process produces skins with superior stretch with no shrinkage. The skins are soft, supple and perfect for the garment industry.
The best results are produced when you provide a specified minimum number of skins per lot. Sable, Otter, Nutria, and Beaver require minimum lots of 100 skins. Fox, Coyote, Wolf, Raccoon do not require any minimum lot.
The factory capacity and turnaround time depends upon the time of the year.