Click here for 300 Full screen pictures of our products
CLICK ON FLAGS FOR LANGUAGE CHANGE

CLICK ON FLAG FOR LANGUAGE CHANGE
Document Courtesy of Palms & Company
2011 WHOLESALE AFFORDABLE FUR APPAREL
CLICK HERE FOR OTHER PRODUCTS
CLICK HERE FOR
Special $1,500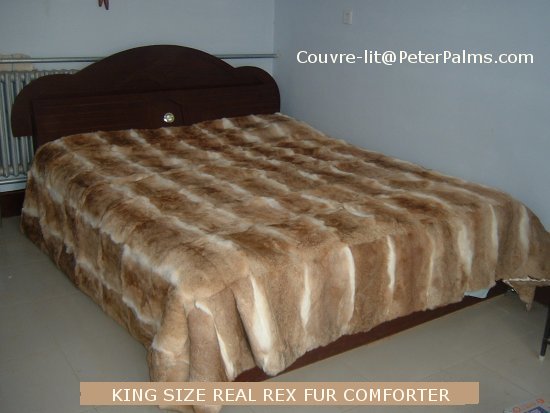 $1,500
click here for fur capes, capelet, chokers, collars, cuffs, headbands,
neckbands, necklaces, ponchos, scarves, shawls stoles, wraps
NEW ON DECEMBER 1 2006
COATS & JACKETS
Long Haired Beaver Sheared trim vests - Black & White Rabbit - Sculpted Pinsquare Sheared Beaver - Ivory Long Haired Beaver - Beaver parkas - Urban Sheared beaver - Beaver vest - Beaver Jackets - Shearling Look - Beaver Coats - Whiskey Sheared Beaver - Golden Island Fox Trim - Stars & Stripes - Olive Leaf Trim - Jungle City Sheared Beaver - New Diamond Carved Sheared Beaver - Quiet Elegance - Persian Lamb - Red Sheared beaver - Rose Beige Sheared beaver - Black Lamb Reversible to Black Nappa - Double faced Beaver Reversible - Woven Mink Reversible to Nappa - Reversible Nutria to Antique Nappa - Ladies Female Parkas - Man's Dyed Jacket - Man's Female Mink Parkas - Sheared Mink Reversible Leather Long hair Mink - Sheared Mink Reversible Glama Mink Trim - Sheared Mink Reversible Leather - Sheared Mink Horizontal - Sheared Mink Reversible to Nappa - Sheared Mink Sable Trim - CLICK HERE
Fur Hats women's high Fashion - Men's Sports Hats
Daniel Boone - Davy Crockett - Mountain Mean - Russian Fur Hats
CLICK HERE FOR FUR PLATES & scrap raw materials used for manufacturing fur apparel, clothing, teddy bears, hats, blankets, quilts, comforters, bedspreads, apparel collars and cuffs.
You are One of the People HERE. (World Population Counter)
Know With Whom You Are Doing Business
You may wish to decide whether you feel comfortable about our credibility, before you read our opinions and advice
Credentials
The many faces of Dr. Palms
References - Testimonials - History
Awards

Awards
IBM - ATT - Microsoft - Magellan - Time Warner - Europe Online - NYNEX
This firm is federally licensed by the United States Government. All shipments are in strict compliance with the laws of the United States as administered by the United States Department of The Interior, U.S. Fish & Wildlife Agency.
---
---
CLICK ON PHOTO FOR LARGER VIEW!
PRICE RANGE $1,095 TO $12,000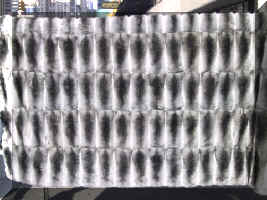 Real Chinchilla Fur Pelt Bedspread 8 x 9 feet
King-size 250 pelts $8000 (or smaller for less)
Full Pelts - Satin Lining
OR WEAR IT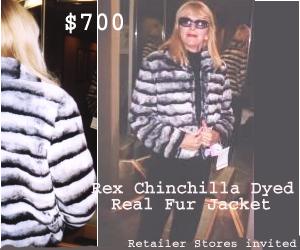 ---
SPECIAL
Click Here for Winter 2006 Latest Design Furs
Custom Designer Apparel Manufactured in USA and Europe
SAVE 50%
Fur Jackets with Detachable Sleeves Convertible to Vests
Fur Bedspreads- Coats, Jackets - Strollers
Special Styles for Hunters, Skiers, Outdoors-Women & Men
CLICK ON PHOTOS FOR LARGER VIEW!
CLICK ON PHOTO FOR LARGER VIEW!
TO ORDER CALL 1 425 828 6774
---
CAN YOU REALLY RELY UPON PALMS & COMPANY?
You are one of these people who can. (World Population Counter)
---
Attention Brokers, Agents , Intermediaries , Mandates of Principals/Buyers
Go to TOP of this page

RETURN TO HOME PAGE
---
Go to TOP of this page
6421 Lake Washington Boulevard North East, Kirkland (Seattle)
State of Washington, United States of America, 98033-6876 Phone: 1-425-828-6774 & 1-425-827-5528 Branches: 41 World-wide
email: Marketing@PeterPalms.com
Consulting telephone: click HERE Created Nov 2002 Last Revision: 6/23/2004
Copyright 1995-1996, Palms and Company, Inc., All rights reserved Webmaster - Web maintenance - Revenue Generation Responsibility
---