EXPORT TO RUSSIA - FOR PUBLICLY OWNED FORTUNE 500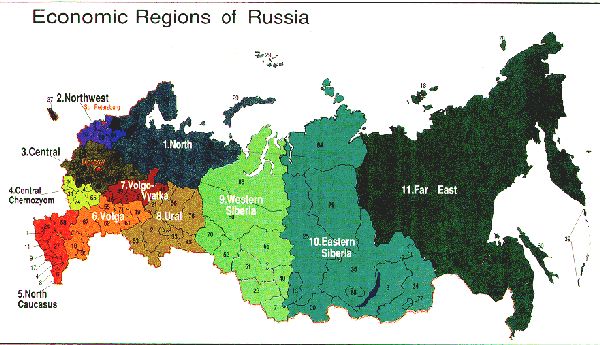 The people who live in Russia are buying $50 BILLION dollars of imported goods each year.
Would you like to talk with them?
RUSSIAN REGIONAL ADMINISTRATIONS
ссылки из администрации области
MESSAGE COMMUNICATION MARKETING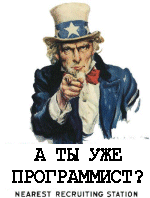 ---

WHAT'S NEW -----

About The Portal To Russia -----

Email Dr. Palms
---
---
---
HOW TO GENERATE BUSINESS IN RUSSIA -
"We know major corporations can't generate mega-bucks in sales with a $250 annual marketing budget. We just want to provide introductory services at an insignificant cost of getting started, so we can demonstrate results."
'Fortune 500'companies, this should not be passed by. It is a serious description of how to reach 100,000 potential customers. In 1999 Russia will import more than $50 billion in products and services.

WHAT WE CAN DO FOR YOU

NO MATTER HOW EFFECTIVE YOUR WWW PAGES ARE THEY WON'T BE READ BY RUSSIANS.
RUSSIANS HAVE TO PAY $0.12 PER KB FOR EVERY PAGE THEY READ.
They consider that unaffordable.
We provide FREE access to your WWW pages by placing the actual files on our mirror" site in Moscow. No international connection is required to access and hence no fee, or very little, is charged. More than one million Russians will read our Moscow "mirror" in 1997. Five million read them in 1995 and 1996.
THAT IS WHY YOU MAY WISH TO UTILIZE OUR "MIRROR" SITES TO REACH THE RUSSIAN MARKET. It is backed with a money back guarantee. The expense is minute. It in no way reflects our cost cost or the potential results. Its our way to develop credibility and and get our foot in your door and create a receptive atmosphere for mfuture proposals and advice.

WHAT IS "MESSAGE COMMUNICATION MARKETING? (MCM)
MCM is a message about your products and services placed on your potential customer's computer at HIS/HER request.
TO START, PLACE YOUR MESSAGE ON PALMS PORTAL TO RUSSIA
You will be approached by potential customers from all parts of Russia and the CIS-NIS at the initiation of the customer.
During The Year 5,000,000 Russians Will Actually Chose To Read PALMS PORTAL TO RUSSIA. They Will Actually Instruct Their Computers To Go To PALMS PORTAL TO RUSSIA and read what is there. they are potential buyers of U.S. products and services .
You will receive a report with the identity of every one who reads your message
I have nine years of experience generating business in Russia. As you read PALMS PORTAL TO RUSSIA it will tell you everything concerning my track record of ability to perform and deliver. If you can't find what you need, tell me and I'll e-mail it to you.
Of course, Russia has its traps and pitfalls for the uninitiated, but there is such a thing as overreacting.
ALONG THE WAY, THERE ARE ALWAYS THOSE WHO KNOW ALL THE REASONS THINGS CANNOT BE DONE. FORTUNATELY THERE ARE ALWAYS THOSE WHO KNOW ENOUGH NOT TO LISTEN
Here is what Charles H. Duell, Director of the U.S. Patent Office said 100 years ago.
"Everything that can be invented has been invented." ~1899
OTHER FAMOUS PEOPLE WHO HAD MISTAKEN OPINIONS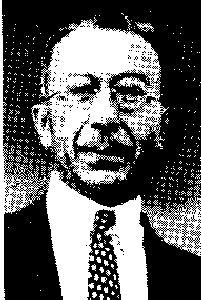 "WHO THE HELL WANTS TO HEAR ACTORS TALK"

Harry B. Warner

Warner Brothers Pictures, c 1927
*
*
*
*
*
"There is no likelihood man can ever tap the power of the atom", Robert Millikan, Nobel Prize in Physics, 1923
"Heaviet than air flying machines are impossible", Lord Kevin, President Royal Society 1895
---
MONEY BACK GUARANTEE
If you request it, I will guarantee to refund your money on any reasonable terms and conditions.
I'll advance marketing expenses for "Fortune 1000" companies prepared to appoint me as their exclusive export marketing manager in Russia.
---
---
THE COST
ANNUAL PLACEMENT FEE: $250
The cost has been made modest so it won't be a factor in your decision. Direct mail would cost more than $100,000 and is an unsolicited intrusion.
These readers have asked to see your message when they read it.
WEB PAGE COMPOSITION:
You may supply graphics and html pages to us for placement or you may contract through us for any aspect of production. Basic concept/design fee is $1000 and production work is billed at $60/hr. Russian translation is available.
---
TO FORTUNE 500 COMPANIES
The proposed cost for placing your message on PALM PORTAL TO RUSSIA is quite nominal. Large companies may be inclined to underestimate the importance of this proposal. You may be saying to yourself, "If that's all it costs, how can it possibly be of significance to a company as large as we are?
I urge you to reserve judgment. These are new markets with unique characteristics that defy comparison with anything you may have done internationally before, or ever will. Once we demonstrate our ability to generate business will will offer to expand our services at significantly getter budget.
We are speaking about the potential for hundreds of millions of dollars in purchases. This offer is not for the conduct of small scale business. We will demonstrate that if you give us the opportunity.
I have spent 9 years earning the trust and respect of Russian industry. That is considered highly important in conducting business. I suggest that in the final analysis, it may be as much a question of whom is sponsoring and delivering your message for you, as what the message contains.
The unique aspects of Palms Portal to Russia are the personal writings and articles and files of Dr. Palms. More than 100 megabytes of data and several thousand URLS are available to anyone who takes the time to search for them on the "World Information Library" = WWW. It took me several years. I make it available free to save you time and expense.
---
---
THIS IS COMMUNICATION
WE DO NOT CALL THIS ADVERTISING BECAUSE:
SO PUT YOUR PRODUCTS AND SERVICES AND YOUR MESSAGE ABOUT THEM ON PALMS PORTAL TO RUSSIA.
---
RESULTS ARE GUARANTEED AND AUDITED BY COMPUTER
We'll provide you with a periodic computer report of the number of readers WHO CHOSE TO READ your message. There is no annoyance about unsolicited invasion of privacy such as is associated with direct mail or e-mail in the U.S. That's important because on Russian "internet" Russians pay by the kilobyte for incoming message.
You'll be able to compute the exact cost per actual reader/contact in fractions of a penny. Our computer also will actually record and tell you the identity of every potential customer that reads your message, as they access your specific-message on our Web pages.
PALMS PORTAL TO RUSSIA has established links with all of the major Russian Web Servers in Russia and dozens of Search Engines that lead potential customers to our pages. Weekly hits now exceeds 96, 000 readers who read our Website and it is growing steadily.
The secret to sales success on the WWW is audited readership of your message. Your message, irrespective of how well presented, can not be effective unless it is read by qualified buyers. We have created that "readership" and can PROVE IT in the same way a magazine proves "paid subscribers" and circulation, AND, we can also prove they read your specific advertisement in our "Magazine". NO OTHER MEDIA DOES THAT.
Palms Portal To Russia is a 500 Megabyte+ information and resource "LIBRARY". It provides information about commerce, law, regulations, currency exchange, transportation, visas, education, environment, health, international trade finance, etc., etc., etc., that your potential customers need in general and are grateful to receive. That is why they read PALMS PORTAL TO RUSSIA and it is therefore the most logical way to assure that your message will be read. That information draws them to our site and naturally exposes them to your message. It also educates Russian readers as to how to take action on the buying inclinations your message stimulates.
PALMS PORTAL TO RUSSIA is written in HTML and consists of "point and click" URL addresses that will take potential customers directly to your message URL on our home pages. You can include full color photographs of your products, technical specification, blueprints, drawings, order procedures etc.
Actual exposure is computer measured by "hits" (access being made to your message by a potential customer). But the imminent possibilities are made clear by this statistic. Prior to this year there were 20 million "Internet" users in the world. This year the total is estimated to have grown to 80 million. Your message on Palms Portal to Russia IS ACCESSIBLE to each and every one of them. During 19967we will be continuously taking steps to make more of these subscribers aware of the existence of Palms Portal to Russia.
NATO and the UN have made Russian accessibility to Internet a high priority program and are financing a satellite system in Russia NOW. Your best prospects are already on internet in Russia (several million by last count). Those that are not as yet, soon will be.
When it comes to generating sales, waiting for people to locate your company is not the name of the game on WWW. The most elaborate home pages are useless without "hits".
Placing your message on PALMS PORTAL TO RUSSIA puts your message ON your potential customers computer and generates "hits" which result in business which your potential customer INITIATES. Palms Portal to Russia can do that better than any other media at a fraction of the cost.
---
OUR INTENTIONS
We know major corporations can't generate mega-bucks in sales with a $250 annual budget. We just want to provide introductory services to everyone at an insignificant cost of getting started, so we can demonstrate results. Then, we would like to talk to you about our strategy for expanding your existing sales to Russia, which we have generated, and we'll invite you then to spend significantly larger amounts consistent with your sales objective and with your present cost of sales as a whole, as reflected in your operating statements.
We can talk then, or now about exclusivity, meaning we would agree not accept any other messages from companies that you consider competitive with your products or services.
BACK TO THE COMMISSION OPTION MENTIONED EARLIER
If your a manufacturer, you don't have to spend any money at all. We have absolute confidence in our ability to produce sales. Accordingly we are willing to calculate message placement prices solely on the basis of commissions per sale. THAT'S RIGHT YOU DO NOT PAY ANYTHING NOW. Just pay us a commission on all your exports to Russia. The percentage is negotiable but should relate to your normal scale of commission to export brokers or manufacturers representatives with reasonable adjustment for the fact that we provide only the inquiry and you conclude the sale.
We have a responsibility to those who rely on Palms Portal To Russia to present reliable manufacturers or traders. We will only deal with offerings which have a high ethical basis. Please provide the following by mail or e-mail.
---
TO START
This activity requires no special software If you have a computer and have reached this WWW site on it, you have everything you need.
You don't have to subscribe to PALMS PORTAL TO RUSSIA to make sales, but the PORTAL provides maps, demographics, statistical information, economic information, law, rules, regulations, transportation, government and private agency data banks, discusses crime, and basically tells you how to eliminate all risk and receive cash payment without contingencies, on your export orders to Russia.
Only good common sense, prudence, and a cash-in-advance approach or government guarantee work at present.
If you need help or advice constructing Web pages, or closing sales, arranging transportation and insurance, arranging payment, or drafting contracts in English or Russian, we can guide you through these matters. We offer no boiler-plate solutions, because non exist.
Send your questions to Pyotr Johannevich van de Waal-Palms: palms@PeterPalms.com

Email Dr. Palms
Our telephone number for verbal discussion will be made available to you if you send an e-mail request.
Thank's for your time and interest, Pyotr Johannevich
Dr. Pyotr Johannevich van de Waal-Palms, Sovetnik Pravitelstva CWA, Tovarichestvo Palmsa, Inc. Investment Bankers. Washington, USA
---
Go to TOP of this page
---

RETURN to Palms' Lobby

RETURN TO HOME PAGE
---
---
---
The Objective of life is absolute joy. The Result of life is absolute growth.
---
CAN YOU REALLY RELY UPON PALMS & COMPANY?
You are One of the
Who can. (World Population Counter)
Attention Brokers, Agents , Intermediaries, Mandates of Principals/Buyers
Go to TOP of this page

RETURN TO HOME PAGE

Go to TOP of this page
6421 Lake Washington Boulevard North East
State of Washington, United States of America, 98033-6876 Phone: 1-425-828-6774 & 1-425-827-5528 Branches: 41 World-wide
email: Marketing@PeterPalms.com
Consulting telephone: click HERE Created 1995 Last Revision: 6/23/2004
Copyright 1995-1996, Palms and Company, Inc., All rights reserved
---
---
---