PALMS & COMPANY BRANCH OFFICES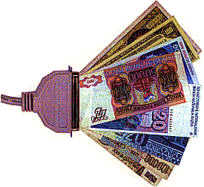 IMPORT EXPORT WEB-DESIGN WEB-PROMOTION E-COMMERCE INTERNET
For Telephone Conversation with Dr Palms from anywhere in the world click here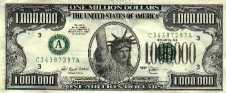 E-COMMERCE MARKETING ADVERTISING SALES

BRANCHES - COLLEAGUES - SUPPORT STAFF - IMPLEMENTATION TEAM - EASTERN & WESTERN EUROPE - CHINA - RUSSIA - VIETNAM - TURKEY - LITHUANIA - BELARUS - UKRAINE - KAZAKHSTAN - UZBEKISTAN - USA - KENYA ARMENIA - AZERBAIJAN - TURKMENISTAN - TAJIKISTAN - KYRGYZSTAN - UNITED ARAB EMIRATES - INDONESIA - INDIA TURK & CAICOS ISLANDS - BRAZIL - AUSTRALIA - MIDDLE EAST
IMPORT BUYING AGENT OFFICES - MANUFACTURER'S EXPORT MARKETING REPRESENTATIVES IN: SOUTH AMERICA - KOREA - JAPAN - HONG KONG - CHINA - MALAYSIA - AFRICA -INDIA

WHAT'S NEW

About This Portal

Dr. Palms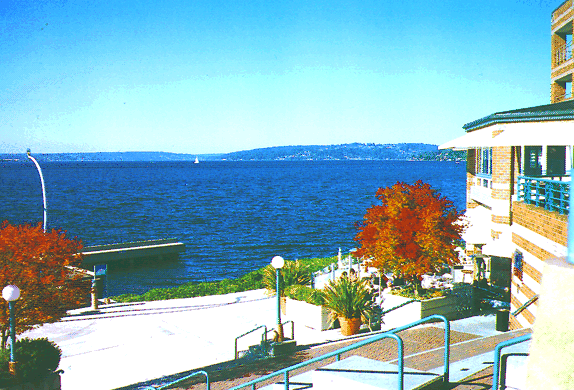 Guest Accommodations Lake Washington , Seattle - Palms & Company offices 1/2 kilometer north, Bill Gates home 1/2 kilometer south - 4th floor penthouse offices 200 yards north of this point on pilings over lake
PLEASE NOTE THAT GRADUALLY WE ARE TRANSFERRING ALL OUR STAFF IN RUSSIA TO NEW LOCATIONS IN WESTERN EUROPE AND NORTH AMERICA , MALTA, & THE MIDDLE EAST.
SEATTLE - REDMOND - KIRKLAND - WASHINGTON STATE
THE UNITED STATES OF AMERICA (Photo compliments of Yeltsin-Clinton Summit)
Peter Palms PhD , President Palms & Company, Inc., Established 1934
Languages Dutch, English, German, French
Telephone for consultation click here to SPEAK NOW with Dr. Palms
Doctorate Economics, Advisor to 7 U.S. Government Agencies
First wholly U.S. Citizen owned Corporation Licensed by Ministry of Foreign Economic Relations of Soviet Union in 1989. Import - Export - Trade Finance Investment Banking, Counter-Trade, Barter, Foreign Exchange E-commerce, Web-design, Web-Promotions - Sales Marketing - Merchant Banking - Venture Capital -
Palms Bay-shore Building, Penthouse Suite #408 at 6421 Lake Washington Boulevard Northeast


MIDDLE EAST - FAIK IBRAHIM
Specialist in Fish Farming - Poultry Farming - Agro Economics - Trade Finance
With Palms & Company since 1978 Tel USA 1 (509) 945-6526
E-Mail FaikIbrahim@PeterPalms.com
Communications in English Arabic Dutch


Dr Peter J. van de Waal-Palms PhD At Yeltsin-Clinton Summit
Vancouver, Canada 1992 Compliments UPI
---
---
---

BRAZIL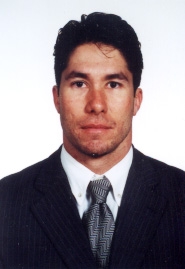 Fábio d. de menezes
677 Freire Alemão ap. 602
Porto Alegre - RS
Phone/fax (51) 3023-3610
cacoeua@aol.com

Education:
Escola Superior da Magistratura - AJURIS - JUDGE School Public Notary and Public Register Especialist

Lutheran University of Brasil - ULBRA, Canoas, RS, Brazil LL.B. (Bachelor of Laws), June, 2004
Industrial Federation of South Brazil - FIERGS - CIERGS International Trade and Business Especialist


Top Quality International Consulting, Porto Alegre - RS, Brazil October 2002 onwards. Business Manager: Advised Shoes Factories and Wood Exporter on issues related to Brazilian Corporate Income Tax, Withholding Tax, Custom Duties, Custom special regimes, Brazilian and USA Tax Treaties, and Logistic.

Menezes, Saldanha e Camargo Mascarello Advogados Associados (Law Firm), Erechim - RS, Brazil February 2000 - September 2002 Legal Intern, Partner. Researched precedents on Tax, Civil and Commercial matters within the Brazilian Supreme, Federal and State Courts. Drafted petitions to Courts. Assisted lawyers in court procedures matters. Participated in arbitration and mediation. Public Law Legal Adviser

Asa Inc. Fort. Lauderdale FL, USA
March 1996 - 1999 International Business Manager. Advised Brazilian Airlines on buy-sell transactions of aircrafts and spare parts and International lease.

Languages: Native Portuguese, Fluent English and Spanish.

Major Publications: Jurisditional Control of Judicial act - Academic Congress of Public Law - ULBRA - March - 2003

Professional Affiliations: Brazilian Bar Association (OAB) NEW YORk

BELARUS


BELARUS - UKRAINE - CYPRUS David Stickney,
Offices in Gomel, Belarus, Cyprus Ukraine
E-mail: david@belarus-online.com
IAEWP I.L. U.N. P.O. Box 97 Gomel 246050
Cyprus: +357 99 751 700
Ukraine: +380 67 792 760
Pager (Russian only) 375-232-53-9130 - A770
U.S. Citizen, permanent resident of Belarus, married to Ukrainian, Gulf War U.S. Veteran.

Exclusive Agent For Palms & Company, Inc and United States Fur Exchange In Belarus, Cyprus & Ukraine since 1992

We are honored to have Mr. Stickney as a partner

Sole Stockholder: Fishnet Ltd. Sevastopol, Ukraine

Majority Stockholder: Ufinity Ltd JV, Balaklava, Cyprus

Equal Stockholder: Apogee JV, Cyprus

Executive Director: Appliantology Productions, Cyprus

International Liaison, IAWEP United Nations

VFW Disabled Gulf War Veteran Dessert Shield/Storm

United States Citizen - Speaks fluent Russian and Ukrainian

VIETNAM

PALMS & COMANY
172 Nguyen Chi Thanh Street
Ho Chi Min City, Vietnam
TEL: 84-8-8309852 FAX: 84-8-8355382 E-MAIL: sacmau@hcm.vnn.vn

Cell Phone 091 8 120 453
Nguyen Thi Diem Thuy



Cell phone 091 3 929695
Nguyen Thi Tuyet



Nguyen Thanh Viet
EXPORT MARKETING SERVICES TO THE UNITED STATES OF AMERICA FOR VIETNAMESE MANUFACTURERS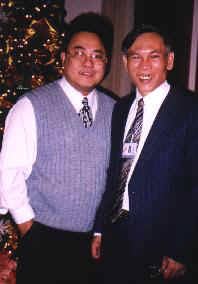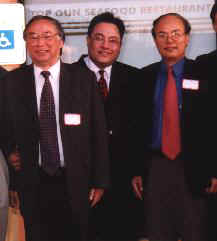 Joseph Nguyen
Email
Fax: 1 (206) 723.1943
Specialty ExpertiTel: 1 (206) 723.4655
Fse: Carbamide Nitric Fertilizer imports into Vietnam and Aluminium ingots and billets- Exports of rice and textiles.
Photo Left: (from left to right)
Le Van Tai, Chairman of the Economic Development Committee of Vietnam
Joseph Nguyen, Palms & Company, Inc.
Le Van Bang - Vietnamese Ambassador to the United States
Photo Right: Jospeh Ngoyen - Palms & Company, Inc.
Truong Dinh Tuyen - Minister of Trade of Vietnam
Letter from Vietnamese Ambassador Le Van Bang



VIETNAM


SLOVAK REPUBLIC


EGYPT


SINGAPORE


NEPAL

OPEN
Palms & Company in Modern Industrialized State-of-the Art CHINA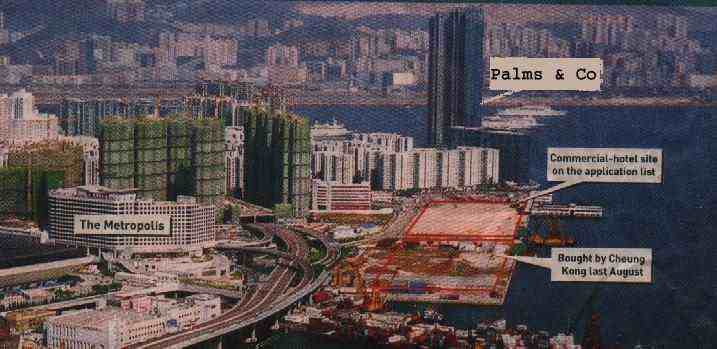 For Description of Facilities Click Here or on Photo Above
American Origin Fur Pelts - Mink Sable Fox Beaver, Wolf, Coyote, Raccoon, Lynx, Muskrat, Skunk, Otter, Marten, Bobcat, Wolverine, Fisher, Badger,
Nutria, Rabbit Chinchilla

---

AUSTRALIA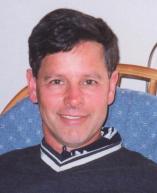 John Boom
699 Glenelg Highway, Smythes Creek-Ballarat
Victoria 3351 Australia
Phone: (03) 5342 4352 Fax: (03) 5342 5110 Mobile: 0412 485 154 ABN: 34 027 969 321
E-Mail
EXPERIENCE: Importing & Exporting , industrial manufacturing, author of business training manuals, business consultant, extensive business management, retail and wholesale, finance and business contracts, tourism development, commercial and private intelligence, construction, minerals, barter, marketing and advertising
Russian Chamber of Commerce & Industry in Brazil
Telephone/Fax: 55 11 3612-34444
Web
E-Mail:

TURKEY

Transferred to Turkey (formerly stationed in Ukraine, Russia, India)
Mr. Fahim Rehman FO International Trading Company of Turkey
Address : 2.Levazim Subay Sitesi. I -1 Blok # 1/A Levent Istanbul-80600 TURKEY
Phone : +90 212 2741377 Fax : +90 212 2254001
Mobile-1 : +90 542 4875055 Mobile-2 : +90 542 4875056
E-mail : fahimrehman@post.com
Born in a North-East Indian state of Assam, High school British School in New Delhi
5 years in Russia at Moscow School of Industrial Management
Experience doing business with Hong Kong from Moscow
Moved to Kiev, Ukraine 1994
National Technical University Kiev Politechnic Institute- International Relations
Computer experience 4 years
LANGUAGES: fluent English, Russian, Hindi, Assamese, Bengali, Punjabi, Turkish, Urdu. Competency: Ukrainian, Bulgarian and Slovakian.
Indian Passport
Formerly Leningrad (St. Petersburg)

United States -Seattle Transferred to USA 1992
AlexeiRepin Export Sales

Transferred to Seattle, USA (Formerly in Leningrad (now St. Petersburg) . Russia)
Graduate of Leningrad University School of Economics

alexeirepin@yahoo.com
Tel & Fax : (1) 206 660-7831
MOSCOW 1998-2001 (Transferred to Sacramento, California, USA October 2002)
Mr. Vlad Kirgiz: Communication in English, Russian or French acceptable
Pyatnitskaya Ulitsa 76-84
Moscow 113183
E-mail : kirgiz@hotmail.com (Still valid0
Tel: 1 (916) 802 (New USA Telephne)
Experience 1995 -2000: Ministry of Foreign Affairs telephone relations with foreign diplomats, -Health Industry CNet Marketing Analyst. Microeconomics - Forex
TRANSFERRED TO LONDON, UNITED KINGDOM FROM KAUNAS, LITHUANIA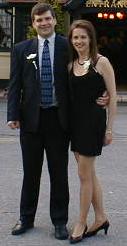 Arunas Siaulys & Mrs. Siaulys
249A Barking Road,
Plaistow London E13 8EQ UK
tel: 020 75115889
E-mail: raisem@btinternet.com
Has been with Palms and Company since 1997, starting in Kaunas, Lithuania. Speaks English & Russian fluently, writing skills, PC literate. college educated as a technician-technologist. Two years of university chemistry. He has been associated with various businesses for approximately 10 years and was a director of a branch of a Russian food company in Lithuania, import goods from Europe to Russia buying "Bavaria BV", directly from Lieshot brewery in The Netherlands. He has experience in trade of crude oil and oil products and working as a loan broker. assist lenders to prepare documentation and to receive loans from the Lithuanian banks , where he is well connected. He created a financial services company in London where he arranged the purchase of Bank guarantees and notes of Russian banks. He is now transferred with his wife and children to London.
CZECH REPUBLIC: Robert Kabat Education1995-to date: Charles University, Prague, Law Faculty, branch of study: law 1994-95 Sheffield Business School, MBA Course 1991 Intrinsic Marketing of Great Britain and USA, Sales and Marketing 1983-88 Palacky University, Olomouc, branch of study: English - 1982-83 Secondary School of Economics, Svitavy, extension study. Experience: International trade, sales, marketing, English Czech, German, Russian, computer skills, Microsoft applications (WORD, EXCEL, ACCESS, PowerPoint), competent Internet browsing (daily) created parts of management information system as a MS Access application (customers, orders, stocks). Well traveled
Address: Benevo nr疥. 2526, 530 02 Pardubice, Czech Republic
Telephone: +420-602-416968 Fax 420-40-6304203 Email: kabat@atlas.cz

SOUTHERN RUSSIA

Elina Semykina, Director Business Link

167/25 Stanislavskogo Str., Suite 1
344022 Rostov-on-Don, Russia Phone/fax: (8632)42-34-17
e-mail: p0iescsr@icomm.ru

Phone: (812)118-19-48 Fax: (812) 118-19-49 E-mail: spce@net.spb.ru
WEB-page Anna Bartosh, Director St. Petersburg Corps of Experts (SPCE)
13-th Liniya, House 14, V.O. 199034 St. Petersburg, Russia

Far East Russia (left)
Anna Popova, Director
Corps of Experts Far East Russia
10 Nerchinskaya, Suite 504
690600 Vladivostok, Russia
Phone: (4232) 42-90-32
Phone/fax: (4232) 43-99-1
e-mail: cefer@iesc.vtc.ru
Transferred January 2001 from Ministry of Foreign Affairs in Moscow to

MALTA - RUSSIAN EMBASSY
Mr. Oleg Victorovich Mottchenko
Russian Embassy- Malta
Tel 356-986-2956/Fax 1 559 663-5234
E-mail: moleg@maltanet.net

BULGARIA
Ketty Ilieva
57 Chataldja Str.
Sofia-1527, Bulgaria
Tel Fax 435 006 943 3681

Email: ketty@ter.ttm.bg or ketty@hotmail.com

Languages: Bulgarian, Russian, English
Experience: Telecommunications - Gas Pipeline (Orenburg), Investment Management
Experience: Export, Trade Finance
BULGARIA Ilka Dimova (Transferred to USA 2002)
Palms & Company colleagues in Bulgaria stand ready to go anywhere to help their depositors
Biochim Commercial Bank
Expert Investment & Privatization Department
1, Ivan Vazov Str. 1040 Sofia, Bulgaria
Tel: +359 2/980 40 03, 86 16 445 - Fax 359 2/980 06 41
Telex 23862, 25003
SWIFT Code: CBBI BGSF
E-mail: ilkadimova@hotmail.com
BULGARIA (NEW ADDRESS NOV 2002)
E-mail: denel@techno-link.com

35% of all financial and social projects for concession that are ordered by the Ministry of Regional Development and Construction are carried out.

Staff of 17.
Credit Analysis for Investment Risk Management Development and Credit Scoring

Address: Mladost-2, Bldg.235, Entr.2, Suite.101

1799 Sofia, Bulgaria.

Tel (++359 88) 335-850
Tel./Fax: (+359 2) 974-4894
Minsk:
Tel/fax - 375 (017)245 511
Languages - English (fl), Russian (fl), Bengali (fl), French (fair), Hindi & Urdu (understand).
WinWord, Excel, lexicon, Fortran, Lotus, WP. Geographic
Experience: NIS, Most of EU states, USA, SEA countries, Africa.

Education: Civil Engineer, architectural planning, RDRS/LWS International development NGO with projects in 26 countries, Head office in Geneva. bridges & culverts, school buildings, earthwork projects, USAID, DANIDA, CIDA, SIDA, UNWFP.

Mu Ahmed
225604 Minsk
Belarus, ofadovaya -7 Flat 17
E-mail: <drahmed@belsonet.net>
Russian (since 1996) Bangladeshi by birth
Education and Training: Secondary School Pakistan, University of Dhaka Civil Engineering, M.Sc. Russian Friendship University, 1980, Moscow. PhD in Civil Eng. Moscow Civil Eng. University 1987, Moscow Development Projects, Bangladesh, Nepal. Engineering degree has been accepted buy Canadian Council of Professional Engineers in 1998.
Elena Egoshina
E-mail: sotec@fcbis.ru
Tel: 7 095 202 91-12
Fax 7 095 202 91-12

MOSCOW - Graduate - Moscow State University Institute of International Relations - International .Trade - Factoring - Forfaiting -Leasing
ULYANOVSK

3-38 Otradnaja Str., P.O.Box 6099 Ulyanovsk, 432066 , Russia

Ulyanovsk Polytechnic Institute Design and Technology of Electronic System

Kazan Electronic Technical School of the Ministry of Communications of the USSR Kazan, Russia

Television Technology and Radio communication.
YEKATERINBURG
Yekaterinburg (Sverdlovsk)
P.O. Box 212
Yekaterinburg GPO
6201521 Russia
Tel: 7-3432-28-25-24
Fax: 7-3432-75-82-35
E-Mail: gyuri@mail.ur.ru .or. gyuri@dialup.mplik.ru

Sverdlovsk University of National Economics 1970 School of management 1988. American Trade Internship 1996. Institute of Non-Ferrous Metallurgy. 1988 1993 Director International Marketing TEKNESIS, NAIR LTD, INTERURAL-YEKATERINBURG LTD. 1993-present international marketing consulting & corporate finance
VLADIVOSTOK
Anna Popova
10 Nerchinskaya, Suit 504
690600 Vladivostok
Phone (4232) 42-90-32 Phone.Fax: (4232) 43-99-15
mail: oefer@iesc.vtc.ru
1996-1999 3 years experience in investment due diligence and economic development possibilities staioned in Samarkand, Republic of Uzbekistan.

Polytechnische Oberschule Perleberg, Brandenburg aircraft mechanics school Rusian aircraft. Journalist Saechische Zeitung" Dresden 1995-1996 Worked in Russia in creation of trade connections between Germany and White Russia. Main emphasis: communications (IT), municipal projects, tourism, agriculture, processing of raw material Organization of export of Russian TS-1 (benzine) to California. Consultation for a private investor for opening a business center in Moscow. Creation of the Oil processing and marketing project. reconstruction of the textile company ARTSCHA-N. Advisor to National bank of Uzbekistan. Fluent German, Russian, English

MR GASIECKI HAS TRANSFERRED TO UNITED ARAB EMIRATES ( FORMERLY STATIONED IN SAMARKAND, REPUBLIC OF UZBEKISTAN
I

UZBEKISTAN ldar Talachev

700003 Central Eurasia, Tashkent, Uzbekistan
Almazar Str. Tupik Alleya, house 1 apartment 20
E-mail: favor@bcc.com.uz
戝ヒモ: 998 712 555554 (for Ildar)
Tel: 998 71 453947 Cellular 998 71 1853947
ICQ# 21892487

Mr. Talachev has 18 years of experience as an entrepreneur in Russia and Uzbekistan and has had success in generating turnover in wholesale trade as manager for Japanese firm Konica and wholesale beverage trade. Mr. Talachev is well versed in computer operations and the internet.
There are 42 colleagues located in 42 States of the United States who act as buying agents for importers world-wide and provide expert marketing services to American manufacturers

United States of America

Industrial reconstruction : semiconductor, computer, electronic component, and business service industries, as well as experience in metal fabrication and tool industries - Russia and Asia
BRAZIL - SAO PAULO - Exporter of Brazilian products to Russia, Latvia, Lithuania, Estonia, Belarus, Ukraine, Moldova, Armenia, Azerbaijan, Georgia, Uzbekistan, Kazakhstan, Tajikistan, Turkmenistan, Kyrgyzstan


Canned vegetables
Canned & Frozen meat
Canned Fruit
Bananas (Fresh)
Coffee
Clothing & Apparel
Building Materials
Prefabricated Housing

Food Processing And Packaging Machinery


Founder Russian Brazilian Chamber of Commerce

ANTONIO CARLOS ROSSET
Rosset Empreendimentos Ltd
R. Icaturama, 363
Zip code 04404-120
Sao Paulo-S.P. Brazil
Tel: 55-11-5563-3414 Fax: 55 11 5563-3414
Mobile: 55-11 9965-7210 -
E-mail: arosset@yahoo.com
---
OTHER DECISION MAKERS FOR
Palms & Company, Inc. Investment Bankers
Russian Venture Capital Company of America
Ukrainian Venture Capital Company of AmericaD
United States Interbank Ruble Currency Exchange (FOREX)
United States Fur Exchange
Seattle, Washington State, USA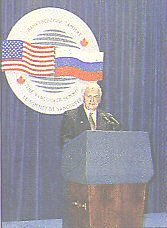 Languages: English German, French, Dutch

E-mail: palms@PeterPalms.com

Tel: 1 425 828-6774
.
Photo compliments of Clinton-Yeltsin Summit

Washington, D.C. USA
Alexander Goldenberg - Comunication in English or Russian acceptable
E-mail : agwconsult@aol.com
Tel: 1 703 818-0508 Fax: 1 703 995 0806
Moscow, Russian Federation
Alexander Vislabokov
Dolgoprudny Ultisa Nagornaya Dom 12 Kv 55 Moscow Region, Russia 141700
Tel: 7-095-235-8149 728-3113
Email: alex_v@sebeko.ru
Lithuania
Grigorij Kolesnikov
2012 Vilnius, Zirmunn 58-41
Fax: 3702-52-54-40 Tel: 3702 72-11-34
E-mail: serg@novatex.lt
Lutsk, Ukraine
Oleg Jourin PhD
P.O. Box 25 Lutsk-23 City, Volyn Region, Ukraine 262023
Te: 380-3322-45521 Fax: 380-3344-30631
WWW: http://www.theoffice.net/patron
E-Mail: patron@theoffice.net
---
AFFILIATE COLLABORATORS
Armenia
Voronov Sergei
Pr. Asddirova 46/2 Kv66
Karaganda Kazakhstan, 470055
E-mail: sergei@marat.karaganda.su
Tel: (7-3212) 58-07-73
Armenia - Investment Banking - Trade - Finance - Currency Exchange
Contacts [Image] Sergei Voronov Sergei Voronov, Manager Russian - University Graduate - Computer Specialist - Former head of Ministry when still part of the Soviet Union - Economic Development Specialist - Close contacts to Major Industries.
---
Azerbaijan
Andrei Ozols
Trade - Finance - Currency
21-a Gagarin St. Apt75 , Magadan, 685027,
Tel: (7-41322) 23028
Azerbaijan branch office Palms & Company United States Interbank Currency Exchange - Azerbaijan Venture Capital Company of America
Contacts [Image] Aslan A Abasov, Manager
---
Belarus
Trade - Finance - Investment
14 Pushkina P.O. Box 346
Gomel, Belarus
E-mail : david@belarus-online.com
Palms & Company - non-profit support services humanitarian aid
Contacts [Image] David Stickney, Manager Gulf War Veteran - Multilingual Russian - Ukrainian - English Specialist non-profit programs humanitaran - NGO - NPO
---
Estonia
International Trade - Finance
Staneviciaus str 13-31 Vilnius, 2029, Estonia (3702) 224465 or 619561
Branch Office - Russian World Debt Settlement - Russian Defense Plant Conversion to consmer product development
Contacts [Image] Grigorij Kolesnikov Grigorij Kolesnikov, Manager University Education - Russian - Speaks English Russian & Estonian
---
Kazakhstan
Employment -Volunteers -Dealmakers - Entrepreneurs
Pr. Asddirova 46/2 Kv 66
Karaganda, 470055, Kazakhstan
Tel: (7-3212) 58-07-73
Employment - Volunteers - Entrepreneurs
Details at WWW url: OPPORTUNITIES
Contacts [Image] Sergei Voronov Sergei Voronov, Manager Russian National - Experienced with Bureaucracy of former Soviet Union nations - Expeditor - Security - Transportation
---
Kyrgyzstan
Mergers & Acquisitions
Karakol, Kyrqyzstan
Tel: (7-31922) 2-14-97 or 2-19-88
United States Interbank Ruble Currency Exchange - "Just-in-time" payment of operating expenses in Russia - Central Eurasia for multi-national corporations.
Contacts [Image] Janet McNeill Janet McNeill, associate Municipal Finance & Management Project funded by USAID through Research Triangle Institute - Project Manager [Image] Janet McNeill Janet McNeill, associate Municipal Finance & Management Project funded by USAID through Research Triangle Institute - Project Manager
---
Latvia
Mergers & Acquisitions
44 Ulika Street Liepaja, 3401,
Lativa
Tel: (371) 342-2132
structuring private placements of equity co-investment for "Fortune 1000" acquisitions mergers joint ventures in former Soviet Union
Contacts [Image] Aris Ozolinsk Aris Ozolinsk, Manager Corporate Finance Specialist
---
Georgia
Syndication Cost Grants
123 David Aghmaskenebeli Ave
Tbilisi, 38008, Georgia 96-79-86
Consulting to Entrepreneurs seeking investment banking expense grants from USTDA - DNA - and other government sources.
Contacts [Image] Gocha Tsketishvili Gocha Tsketishvili, advisor newspaper man with public relations and advertising experience [Image] Maklhaz Gulshvili Maklhaz Gulshvili, advisor Marketing Specialist [Image] Alexander Oganezov Alexander Oganezov, advisor Financing Specialist
---
Lithuania
Currency "Swaps" - Government Debt Trading
Staneviciaus Str. 13-31
Vilnius, Lithuania
Tel: (3702) 620972
Reduction of Russian debt to "London Club". Monetary & Fiscal Policy. Collection of Third World Debts to Russia.
Contacts [Image] Grigorij Kolesnikov Grigorij Kolesnikov, Manager specialist in debt refinancing and work-outs [Image] David F. Wood David F. Wood, associate intermediary - broker - finder
---
Moldova
Chisinau, Moldova
E-mail: latiy@kompas.moldova.su
Trade - Finance - Investment
Contacts [Image] Irina Shuhitskaya Irina Shuhitskaya, manager Communications specialist [Image] Victor Ursu Victor Ursu, colleague Foundaton specialist [Image] Alexandr Yu. Masttakov Alexandr Yu. Masttakov, colleague Experienced Banker - Moldova
---
The Netherlands
Environmental
Ferdinand Bollaan 3
Baarn, 3741PK, Netherlands
Tel: (31-3554) 15892
Specializing in measuring and analytical equipment.
Contacts [Image] Nico Muts Nico Muts, Director Weights Measuring & Analytical Projects Specialist in Analytical Equipment for Laboratories
---
Russian Federation - Vladivostok
Immigration to United States
P. Lumumba Str 50-57
Vladivostok, 690037, Russian Federation
Tel: (7-4232) 29-47-29
Investor Visa consulting for immigration to United States
Contacts [Image] Aleksandr Korobov Aleksandr Korobov, General Director ,Member Russian Academy of Science
---
Russian Federation - Magadan
Dollar Repatriation
21-a Gagarin St. Apt 75
Magadan, 685027, Russian Federation
Tel: (7-41322) 23028
Ruble/Dollar Conversion Currency Trading - United States Interbank Ruble Currency Exchange - United States Fur Exchange - Russian Venture capital Fund of America -
Contacts [Image] Andris Ozols Andris Ozols, General Director Graduate English Teacher Magadan University [Image] Boris Kurepin Boris Kurepin, General Director Former Judge and Russian attorney
---
Russian Federation - St. Petersburg
Tate Ulsaker
10 Bloshaya Morskaya Ulitsa 4th fl
St. Petersburg, 191186, Russia
Tel: 7 (812) 164-8926
2nd tel: 7 (812) Secretary: Tanya
Fax: 7 (812)
E-mail: tate@dbspb.spb.su
---
General Services - United States
SERVICES: Russian Federation - St. Peterburg - Volgagrad - Novosibirsk - Togliatti - Ekaterinberg - Perm - Murmansk - Rostov on Donau - Irkutsk .
Palms Bayshore Building, Penthouse Suite #408 atCityof Kirkland (Seattle), 98033-6876, United States 1 (206) 828-6774
Headquarters for travelling representatives in all Russian cities which do not have a permanent branch office
Contacts: Dr Pyotr Johannevich van de Waal-Palms Dr Pyotr Johannevich van de Waal-Palms, Director. PhD Philosophy ,St Sampson University Oxford England. University of Miami - Rutgers University - Former Advisor U.S. Dept. of Commerce - U.S. Community Services Administration ,Office of Economic Development - Summit Delegate

Yakov Sobolev , Director United States Fur Exchange Leningrad University - Market Economic Systems

Alexei Repin colleague Graduate Leningrad University

Aleksandr Goykhman, Director , Moldova Graduate Computer Sciences, Kishinev Moldova
---
Tajikistan
Banking & Entrepreneurial Management
60 Michurin St.
Khujand, 735700, Tajikistan
Tel: (37922) 6-7529
reorganization of Banking Industry Entrepreneurial Management Training Distance Education - E-mail tutoring of entrepreneurs in Russia ,Central Eurasia
Contacts Kasim Y. Islamov Kasim Y. Islamov, Entrepreneurial Manager Development Director University Graduate - Entrepreneurial Management

Larisa Zakirova Larisa Zakirova, Director Administration Graduate University - Management
---
Turkmenistan
Oil Industry
Ashgabad, Turkmenistan
E-mail: catena@glas.apc.org
Oil industry equipment sales, Securities financial analysis ,Investor Advisory Services , ADRs of Russian Companies.
Contacts Andrei Aranbaev Andrei Aranbaev, Director Corporate Syndications Russian Petroleum College
---
Ukraine
Export Urea Fertilizer - metals - forest products
3 Lipskaya Ulitsa
Nationalnaya Hotel Ste 313
Ulitsa Arsenalnaya 9-11
Kiev, 252011, Ukraine
Tel: (7-044) 294-7652
Food Industry - processing - packaging - storage / machinery imports financing joint ventures equity capital investment
Contacts Herman Franck , colleague U.S. Citizen attorney
Nikolai Borisovich Belokur , Director Universe Bank Corporate Banker
President Kuchma, liaison President of Ukraine
Sergei A Goryachev , Administration of Office of the President of Ukraine
G.M. Pochtar , colleague Representative Kharkov
Andrei Gorbanenko , colleague Representative Kharkov
Vladimir Alexeevich Lojan , colleague Representative Dnepropetrovsk
Sergey Kostrov - Crimea colleague Banker
---
Other Contact Points.
EMAIL (INTERNET)
Chelyabinsk, Dmitry Latukhin <dl@urc.ac.ru>
Kirov <vyatschool@glas.apc.org>
Murmansk <rho@vesta,teldata.se> <jiji@kassi.murmansk.su> Irkutsk <maria@citzinfo.irkutsk.su>
Kaluga <alex@kiae.su>
Kazan <leopold@kamaz.kazan.su>
Novosibirsk <info@inka.com> -- <at@kassi.nsu.nsk.su>
Nishni-Novgorod <root@aiva.lt> -- <Tim@pcv.kis.nnov.su>
Saratov <root@aprmk.saratov.su
Togliatti <gena@is.togliatti.so>
Vladivostok </S=FETI/O=VLAD.WOOD/@sovmail.sprint.com>
Volgograd <mike@rabc.tsaritsyn.su>
Voronezh <cswan@ptc.voronezh.su>
Novosibirsk
630093 Novosibirsk, Russia
Ultisa Sverdlova, 3, Box 263
Evgenni Poletski, Palms & Company
Tel : (7-3832) 23-74-96,
Fax: 23-86-91
Vladivostok
690009 Vladivostok, Russia
Aleutskaya Street 45a 5th floor
Vladimir V. Boess,
Tel : (7-4232) 26-83-38 or 26-69-67
Fax: 26-83-38 or 25-47-38
---
Magadan
685027, Magadan, Russian Federation
21-a Gagarin Street Apt 75
Andris Ozols
Fax: (7-41322) 23028
Tel: 53680
---
Yuzhno Sakhalinsk, Russia
David Cannnon - Kate Rucho
Via MCI (10333) Tel & Fax (7-50441) 62291 or 52211 or 22127 Or 011 (750) 995-1836
---
Yuzhno Sakhalinsik, Russia
Evgenia Matuhina
Fax dial U.S. 1 (509) 962-3691 at tone dial 1107 or 011 (7-50441) 62242
---
Kazakhstan
470055 Karaganda, Kazakhstan
Pr. Asddirova 46/2 Kv 66
Sergei Voronov
Tel : (7-3212) 58-07-73
Fax (7-3212) 580774 or 580545 or 52466
---
Go to TOP of this page
---

RETURN to Palms' Lobby

RETURN TO HOME PAGE
---
---
---
CAN YOU REALLY RELY UPON PALMS & COMPANY?
You are One of the
Who can. (World Population Counter)
Attention Brokers, Agents , Intermediaries, Mandates of Principals/Buyers
Go to TOP of this page

RETURN TO HOME PAGE

Go to TOP of this page
6421 Lake Washington Boulevard North East
State of Washington, United States of America, 98033-6876 Phone: 1-425-828-6774 & 1-425-827-5528 Branches: 41 World-wide
email: Marketing@PeterPalms.com
Consulting telephone: click HERE Created 1995 Last Revision: 6/23/2004
Copyright 1995-1996, Palms and Company, Inc., All rights reserved
---
---
---