Tel: 425 827 5528 if line busy call and leave message at 425 828 6774
CLICK HERE FOR HOW TO ORDER

Document Courtesy of Palms & Company
RABBIT FUR PELTS & SKINS DRESSED (TANNED) OR RAW
Click here for Raw Frozen, Dried, or Salted Raw Rabbit Skins
The socio-Economic Impact of International Fur Farming
DRESSED - EXTRA LARGE - HIGH QUALITY
"ELEPHANT" RABBIT PELTS
(RAW ALSO AVAILABLE)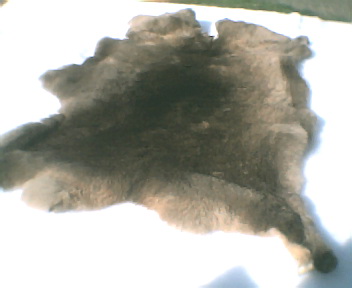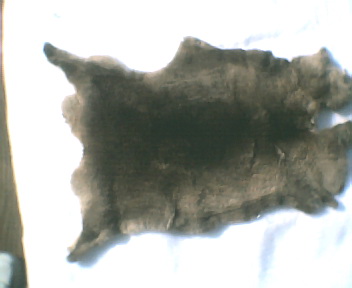 BROWN PLUCKED AND SHEARED BEAVER LIKE FINISH - 20 X13 INCHES
WEIGHT 6 OUNCES - AN ENORMOUS AMOUNT OF RABBIT
AND QUALITY FOR THE MONEY
MINIMUM 0RDER $1000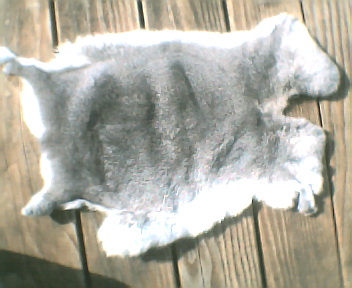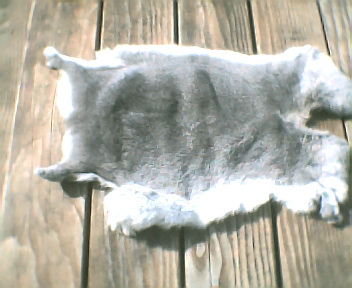 SAPPHIRE GRAY - 18 X12 INCHES
WEIGHT 4 OUNCES - SOFT LEATHER FINISH
MINIMUM 0RDER $1,000 F.O.B.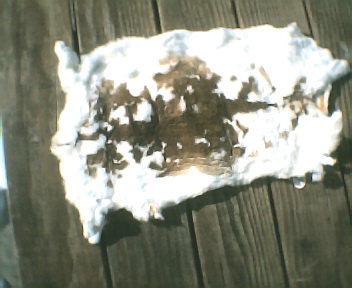 NATURAL PLAID CALICO RABBIT - SIZE 22 X 12 INCHES
HUGE - SOFT LEATHER FINISH -MINIMUM ORDER $1000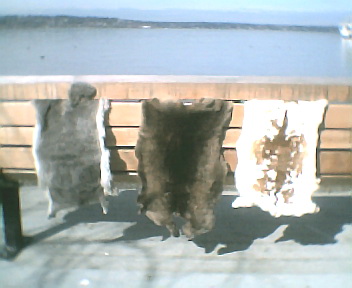 THE TOP OF THE BACK OF THIS BENCH IS 29 INCHES OFF THE GROUND
SAMPLES AVAILABLE $100 - CREDITED TO YOUR SUBSEQUENT ORDER

QUESTIONS???? DIAL 1 425 828 6774 AND ASK FOR PETER
---
PLEASE CLICK OF FOLLOWING PICTURES TO ENLARGE THEM

WHOLESALE FOR MANUFACTURERS IN CONTAINER LOADS OF 20,000 PELTS

CONTAINER LOAD QUANTITY ORDERS AVAILABLE


White and Gray Gray & Brown Brown & White
Length 12" x15" weight 2oz. - Dressed

PRICE by GRADE and QUALITY and Quantity

Quantity 1-23 24-99 100+

Clipper Grade Rabbit: White $9.00 5.90 $5.00

Cut-Up Grade Rabbit: Natural Colors $9.00 $5.90 $500

Cut-Up Grade Rabbit: White $9.00 $5.90 $6.00

Trading Post Rabbit: Natural Colors $11.00 $6.50 $5.50

Trading Post Rabbit: White $11.00 $6.50 $5.50

Craft Grade Rabbit: Natural Colors $11.90 $7.00 $5.90

Craft Grade Rabbit: White $11.90 $7.00 $5.90

Gift Shop Grade Rabbit: Natural Colors $15.90 $9.00 $7.90

Gift Shop Grade Rabbit: White $15.90 $9.00 $7.90

Better Grade Rabbit: Natural Colors $17.90 $9.90 $9.00

Better Grade Rabbit: White $17.90 $9.90 $9.00

We can supply to you about 2000 - 3000 pc of white and Gray each 3 months, and there are 10,000 Pieces available now for shipping,

Also Available:

Natural rabbit skin White, White Part, Spotted, Natural Black, Fawn
and Solid Grey- available 50 000 pc each 3 months

Rabbit skin plates : 60 Cms (23.5") x 120 Cms (47 1/4") made of 18 pieces 20x20 cms ( 8" x 8")

Natural Rabbit skin - Dressed available now for immediate delivery orders
50, 000 pc 20 foot container quantity order. Size 9 x 12 rough tan finish on leather side.

DYED: AVAILABLE IN COLORS: ORANGE RED BLACK MAROON YELLOW

Chrome tanned for extra durability and to ensure minimum hair loss

TERMS: Wire transfer with order
---
BROWN REX RABBIT- RAW - DRYED
40x35 CENTIMETERS RAW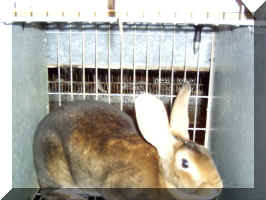 click on photos to enlarge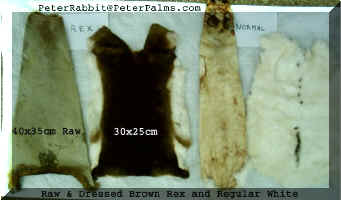 REX AND NORMAL RABBIT SHOWN RAW AND TANNED
Packing: 100 Rex Pelts to a bag weighing 15 kilograms
2500 Rex Pelts weight 375 kilograms
Raised for 18 weeks
Packing: Normal Pelts white skin rabbit 100 pelts weigh 17 kilograms

---
Write us for a complete description of 22 grades
SALTED RAW RABBIT PELTS
1x40'FCL - 85,000 pelts - Average size 30CM X 30CM
Good Quality - natural White Color - Thick Hair 1.5CM
---
---
WILD HARE - ALL WHITE
Frozen packets of 20 pelts placed on pallets
55,000 pelts per 40' reefer
Pelts weigh 270 grams

---
WHITE "PECORA" RABBIT FUR SCRAP
LEFTOVERS FROM PLATE MAKING
$7.00 PER POUND
ALUM TANNED
5cm X 10CM (2X4 INCHES)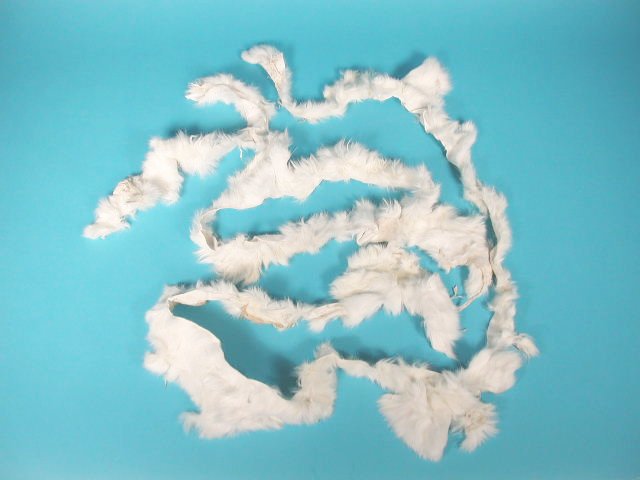 PACKED 84 POUNDS TO A BALE Most of the scrap is white. The companies making rabbit plates (2' by 4' pieces of sewn rabbit fur) produce large volumes of scrap rabbit fur. This is called "pecora". This scrap is excellent quality. It is made from garment skins and better lining skins that have been used to make plates. Each plate piece is 6" by 12" and the rest of the rabbit skin is considered scrap. The pieces are not small. The scrap is alum-tanned and is much better than nearly all scrap coming from tanneries that use chrome-tanning. The scrap is nearly 100% white and will be a clean, bright white--not yellowed or blue white. About 85% of the scrap is long-hair rabbit and about 15% is from sheared white rabbits. This scrap is ideal for making small toys or for using in craft projects.
Genus and species: Lepus cuniculus.
---
WHITE RABBIT HAIR FOR TYING FISHING FLIES
$25.00 PER POUND F.O.B.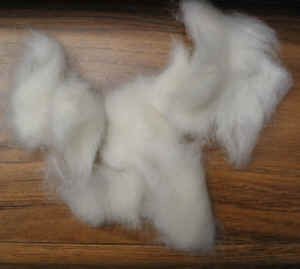 CLICK ON GRAPHIC TO ENLARGE
also available in wild hare
---
RABBIT FUR SCRAP
Mixed white, black dyed and natural pieces
Minimum order 5000 Pounds

---
SHIPPING COSTS
$3,000 to $5,000 for a 40 foot container
Container holds 100,000 Pelts - weight about 20,000 pounds.
CLICK HERE FOR OTHER PRODUCTS
CLICK HERE FOR
You are One of the People HERE. (World Population Counter)
Know With Whom You Are Doing Business
You may wish to decide whether you feel comfortable about our credibility, before you read our opinions and advice
Credentials
The many faces of Dr. Palms
References - Testimonials - History
Awards

Awards
IBM - ATT - Microsoft - Magellan - Time Warner - Europe Online - NYNEX
This firm is federally licensed by the United States Government. All shipments are in strict compliance with the laws of the United States as administered by the United States Department of The Interior, U.S. Fish & Wildlife Agency.
---
FUR SCRAP - - FUR BEDSPREADS -
Women's High Fashion Fur Hats -
Men's Business Fur Hats - Women's & Men's Sport's Fur Hats - Russian Fur Hats
CLICK HERE FOR FUR PLATES & scrap raw materials used for manufacturing fur apparel, clothing, teddy bears, hats, blankets, quilts, comforters, bedspreads, apparel collars and cuffs.
NEW COATS & JACKETS
DECEMBER 1, 2004
Long Haired Beaver Sheared trim vests - Black & White Rabbit - Sculpted Pinsquare Sheared Beaver - Ivory Long Haired Beaver - Beaver parkas - Urban Sheared beaver - Beaver vest - Beaver Jackets - Shearling Look - Beaver Coats - Whiskey Sheared Beaver - Golden Island Fox Trim - Stars & Stripes - Olive Leaf Trim - Jungle City Sheared Beaver - New Diamond Carved Sheared Beaver - Quiet Elegance - Persian Lamb - Red Sheared beaver - Rose Beige Sheared beaver - Black Lamb Reversible to Black Nappa - Double faced Beaver Reversible - Woven Mink Reversible to Nappa - Reversible Nutria to Antique Nappa - Ladies Female Parkas - Man's Dyed Jacket - Man's Female Mink Parkas - Sheared Mink Reversible Leather Long hair Mink - Sheared Mink Reversible Glama Mink Trim - Sheared Mink Reversible Leather - Sheared Mink Horizontal - Sheared Mink Reversible to Nappa - Sheared Mink Sable Trim - CLICK HERE
---
---

About The Portal To Russia -----

How To Subscribe -----

Электронная почта Dr. Palms
CLICK ON PHOTO FOR LARGER VIEW!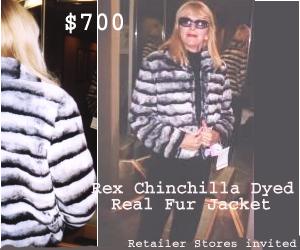 REX CHINCHILLA DYED REAL FUR JACKET $700
click here to send email requesting information

---
SMALL ORDERS
Rabbit Pelts from $5.00 minimum order 250 pelts To place order contact PeterRabbit@Peterpalms.com
25 grades of rabbit pelts in prices ranging up to $15 per pelt
Rex Rabbit Plates - 9 or 12 pelts to a plate - Minimum order 50 plates
Pelt size 18 inches in length - 10 to 15 inches wide
We dye these pelts chinchilla to make low priced jackets
Also available from Spain, France, Brazil:
Rabbit Pelt Scrap by 20 or 40 foot container load
Raw Rabbit Pelts by 20 or 40 foot container load
Terms: wire transfer with order
Prices: Please offer price you wish to pay


CONTACT US FOR DETAILS ABOUT
RABBIT PELTS
RABBIT PELT PLATES
REX RABBIT PELTS
RABBIT FUR PELT PIECES
TANNING RABBIT PELTS
RAW RABBIT SKINS FROM EASTERN EUROPE
RAW RABBIT SKINS FROM FRANCE AND SPAIN
RAW RABBIT SKINS FROM SOUTH AMERICA
DYED RABBIT SKINS
SPECIALIST IN CONTAINER LOADS
CAN YOU REALLY RELY UPON PALMS & COMPANY?
You are One of the
Who can. (World Population Counter)
---
Attention Brokers, Agents , Intermediaries , Mandates of Principals/Buyers
Go to TOP of this page

RETURN TO HOME PAGE
---
Go to TOP of this page
6421 Lake Washington Boulevard North East
State of Washington, United States of America, 98033-6876 Phone: 1-425-828-6774 & 1-425-827-5528 Branches: 41 World-wide
email: Marketing@PeterPalms.com
Consulting telephone: click HERE Created Nov 2002 Last Revision: 7/23/2013
Copyright 1995-1996, Palms and Company, Inc., All rights reserved Webmaster - Web maintenance - Revenue Generation Responsibility
---