---
---
BUYING AGENT SERVICES IN RUSSIA AND THE FORMER SOVIET UNION
(For buying agent services anywhere else in the world click here)
For buying agent services of Aluminium click here
For Purchasing Agent Services of Nitric fertilizer click here

странах Мы предлагаем Вам стать Вашим агентом по покупкам в США и 40 Других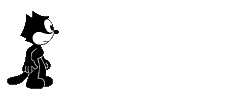 Click here if you want to speak to an English Speaking Expert NOW!
---
GLOBAL SUPPLY MANAGEMENT REQUIRES INTEGRATED, INCLUSIVE, REAL TIME TECHNOLOGY
If you are a European, American or Asian company buying in Russia, there is only one way to eliminate unacceptable risk
ONLY BUY RUSSIAN PRODUCTS WHEN THEY ARE NO LONGER WITHIN THE BORDERS OF RUSSIA
Ten years of experience have taught this simple lesson to all experienced corporate purchasing agents world-wide
BUY RUSSIAN PRODUCTS OR COMMODITIES f.o.b BONDED WAREHOUSE OUTSIDE RUSSIA
Palms & Company has 21 offices in Russia Eastern Europe, The Baltics, Central Eurasia and the staff and the contacts and connections to arrange:
Timely delivery to a bonded warehouse of your choice outside Russia
Uninsurable in-country freight transport risks left with the seller
In transit mysterious disappearance risks left with the seller
Intransit quality substitution risks left with the seller
Russian exit tariffs, duty, excise tax, and VAT risks left with the seller
Risks of irregularities in Customs procedures left with the seller
In-country freight costs advanced and paid by Palms & Company
Seller's costs of good sold for OEM components or raw materials financed by Palms
Quality inspections performed by buyer at our bonded warehouse outside Russia
LME certified analysts perform chemical analysis of metals
ONLY THEN DO YOU BUY AND PAY AND RECEIVE ON THE SPOT DELIVERY - C.O.D. IF YOU WISH
Risks that are eliminated when Palms & Company acts as the buying agent.
1. Palms & Company arranges for Russian company to ship his goods to our bonded warehouse in Western Europe (Or Japan for Western markets)
2. Buyer may buy f.o.b. warehouse outside Russia which is a considerable advantage and reduces all of the risks commonly associated with buying inside Russia. If the seller can't afford it, we will arrange to cover shipping costs and costs of goods sold and OEM components for which the seller must pay his suppliers in Russia
3. Buyer can rest assured goods will be delivered on time
4. Buyer knows there will be no uninsured loss while goods are in transit within Russia.
5. Buyer does not have to be concerned that bribes will be requested to permit his purchase to leave the country. All involvement with Rusian Customs Department is eliminated.
6. Buyer need not worry that fraud will exist in Letter of Credit documentation supplied by seller. beneficiaries are never in Russia and no Russian banks are involved. Beneficiaries banks are AMBN-AMRO and Deutsche Bank and banks of that calibre.
7. Buyer can rely on an inspection made in a bonded warehouse in Western Europe eliminating the risk of substitution of lesser quality after inspection if good are outside buyer's control following inspection
8. Palms & Company has been well known to Russian government and companies for 10 years. Bluntly put, theft is perpetrated upon others rather than upon us. There is less trouble, for the thieves if they pick on anyone other than Palms & Company.
9. Our representatives in branch offices in Russia include employees of Ministries, employees of Presidential Administration offices, Russian attorneys,
10. We make purchases within Russia with our rubles, keeping the buyer's dollars outside Russia. Dollars outside the U.S. are worth as much as 40% more than dollars inside Russia, because internal dollars cannot be freely exported. This reduces the purchase prices paid by our clients.
11. pricing in Russia is two tiered, low for domestic buyers and consumption (below western production costs) and high for "foreign" buyers. Palms & Company is accepted in Russia as a domestic buyer.
How to pay for what you buy in Russia
"Black Cash Tax Evasion in Russia": its Forms, Incentives and Consequences at the Firm Level (The role of, and effect upon, international customers and letters of credit vs. c.o.d. and f.o.b. buyer's premises payments)
for brokers. intermediaries, agents, representatives, click here.
CAN YOU REALLY RELY UPON PALMS & COMPANY?
You are One of the
Who can. (World Population Counter)
---
Attention Brokers, Agents , Intermediaries , Mandates of Principals/Buyers
Go to TOP of this page

RETURN TO HOME PAGE
---
Go to TOP of this page
6421 Lake Washington Boulevard North East
State of Washington, United States of America, 98033-6876 Phone: 1-425-828-6774 & 1-425-827-5528 Branches: 41 World-wide
email: Marketing@PeterPalms.com
Consulting telephone: click HERE Created Nov 2002 Last Revision: 6/23/2004
Copyright 1995-1996, Palms and Company, Inc., All rights reserved Webmaster - Web maintenance - Revenue Generation Responsibility
---