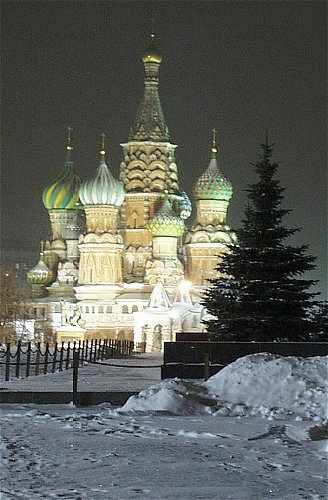 EXPORT (SELL) TO RUSSIA
AND WORLD-WIDE
(TO BUY IN RUSSIA CLICK HERE)
(TO EXPORT FROM RUSSIA CLICK HERE)
(Ниже я прилагаю пояснение того, что мы можем сделать для наших клиентов)
Want to talk to me now?

THE $50 BILLION MARKET FOR EXPORTS TO RUSSIA
As buying agents for Russian importers,
we know how to develop exports TO RUSSIA
for manufacturers in

Europe, Asia , Africa and North & South America
Click here if you want to speak to an English Speaking Expert NOW!
Forget what you've heard about problems.

We have the no-risk solutions,

described below,

and can produce "cash with order results

of $10 million and more
ON A 5% OF SALES - MARKETING BUDGET
---

---
---
The devaluation of the Ruble and Russia's Default on its Debts means a lot, BUT NOT TO YOU,...ONLY TO RUSSIA'S CREDITORS. You haven't been sucked in and there is no need to be, if you know what you are doing. Russia is still buying as always. It just cons as many naive newcomers as it can...regularly. That is the culture.
THE BUYING POWER FOR RUSSIA'S IMPORTS COMES FROM THE EXPORT OF COMMODITIES THAT RUSSIA DOESN'T HAVE THE ECONOMIC CAPACITY TO CONSUME DOMESTICALLY.
THAT IS THE KEY -PANYATNA? Паняатна ?
DOMESTIC PRODUCERS CAN'T SELL THEIR POTENTIAL EXPORTS F.O.B RUSSIA (for a lot of reasons, no freight insurance available, LC document fraud, customs bribes to get it out, quality substitution after inspection, non-delivery, late delivery -- simply no one with any experience wants to buy anything in Russia anymore while it is still in Russia.)

ANYONE WHO CAN GET THE PRODUCT OUT OF RUSSIA INTO A BONDED WAREHOUSE CAN SELL IT WITHOUT MUCH DIFFICULTY. THAT FACILITATOR FOR THE RUSSIANS IS ALSO THE GUY WHO GETS TO SPEND THEIR EXPORT EARNINGS ON NECESSARY IMPORTS (housing, clothing, pharmaceuticals, medical equipment, food, production machinery,)
GUESS WHO THAT MIGHT BE
And who do you suppose would also have immediate access to the name, address, telephone, email, volume purchased and imported, price paid, to whom, where, import value declared, for the SIC code of the product you want to export, for every major importer in Russia.
DOES THIS SOUND LIKE WE SHOULD BE TALKING
THE MARKET IN 2001 IS $50 8ILLION IN ANNUAL EXPORTS TO RUSSIA
CASH TERMS
PAYMENT BEFORE SHIPMENT
NO CREDIT RISKS
WE PROVIDE FINANCING TO YOUR RUSSIAN CUSTOMERS WITHOUT RECOURSE
OUR DUN & BRADSTREET NORD COMMERCIAL INTELLIGENCE UNIT KNOWS EVERY RUSSIAN COMPANY NOW BUYING YOUR PRODUCTS (FROM YOUR COMPETITORS) - FROM WHOM - FOR HOW MUCH AND IN WHAT QUANTITY.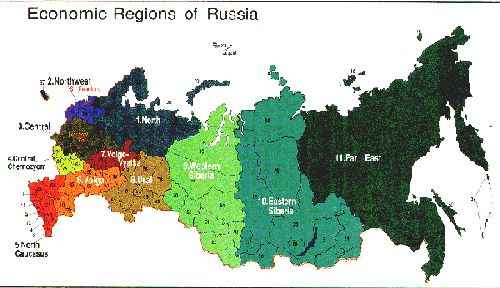 Marketing your products in Russia on the Internet. Your "Free" web-pages are very expensive to read in Russia. Let us fix that.
Strategic Palms & Company Web-server Sites in Russia on which to promote export of your products and services.
At your potential Russian customer's request, you are asked to place your web pages on his computer in Russia
SERVICES
RECEIVE SHIPMENTS AND FORWARD WORLD-WIDE

SANITIZE - REMOVE SUPPLIER MARKINGS, PACKING AND RE-LABEL

BONDED WAREHOUSE PLACED ON PREMISES OF FORTUNE 500 COMPANIES

F.O.B. - C.O.D. DELIVERIES TO CREDIT RATED COMPANIES - NO L.C.

INVENTORY MANAGEMENT

BIND TENSILE STEEL STRAP

BONDED WAREHOUSE RECEIPT

EXPORT CRATE
WHAT PEOPLE ARE SAYING ABOUT PALMS PORTAL
References, credentials, track-record
History of Palms & Company, Inc. 1934-1997

All about Dr. Pyotr Joannevich van de Waal-Palms
We are interested in representing publicly owned U.S. corporations as their Export Management Company for Russia and the CIS, or in serving as advisor to their export department.
Currently Russian imports exceed $50 billion annually. We provide the companies we represent with non-recourse discounting of accounts receivable (forfaiting) through our European affiliates and have active relations with 15 Russian banks whose guarantees or your customers notes make them acceptable to the European banks we work with. It is customary for your Russian customers to pay the cost of this discounting. You are paid your full invoice when shipment is made, without credit risk.
PRIMARY RUSSIAN IMPORTS
food, apparel, industrial machinery, pharmaceuticals, consumer goods, production machinery (natural resources, forestry, pulp, paper, agricultural, mining food processing, packaging and storage,) pre-fabricated housing, chemicals, commodities. Tell what you manufacture and we will describe the market to you.
ADVISORY SERVICES TO EXISTING CHANNELS OF DISTRIBUTION
Q. CAN WE TALK ON THE TELEPHONE AND RECEIVE CONSULTATION AND ADVICE ABOUT THIS?
A. YES. JUST CLICK HERE AND AND THEN CLICK ON "CONNECT WITH ME INSTANTLY" AND YOU WILL BE CONNECTED TO US BY TELEPHONE. Your telephone will ring after you give us your telephone number and register.
If you already have marketing arrangements and commitments let us support your organization as an advisor.
U.S. Exports to Russia in 1995 were already considerable
Call for an off-the-record informal chat with Dr. Peter J. van de Waal-Palms, President. (40 years experience - 10 in USSR/Russia) or E-mail
Russia now imports $60 billion annually in products.
Palms & Company, Inc. can help your company develop export markets in Russia, Latvia, Lithuania, Estonia, Armenia, Belarus, Ukraine, Azerbaijan, Georgia, Uzbekistan, Tajikistan, Turkmenistan, Kyrgyzstan and Kazakhstan . My answer is yes, we would be.
Palms & Company has 40 years experience as an EMC (Export management Company) representing manufacturers world-wide, Our President have been the President of manufacturing firms with responsibility for international marketing. We are familiar with global product markets and knows how to create channels of distribution through importers, distributors and wholesalers on an international level. We are familiar as well with the political and regulatory requirements and conditions which must be dealt with. In some countries we are the Export Manager for billion dollar companies who help us to market your products in their country. For example we are the EMC for Russian Company, Krasalkor Aluminivyi Zavod with 80,000 employees and $1 billion in export sales who want to develop or expand existing export markets in the former Soviet Union, The Baltics and Eastern Europe. They know who is presently importing your products, from which manufacturer, at what prices and in what quantity and are in the position to identify your potential customers and influence their buying decisions.
Every business has to make the decision whether they should continue using their time and resources in search of markets and customers or consider using outside-sourcing contracts with EMCs (Export Management Companies) such as Palms & Company.
If you have come to the conclusion that someone besides yourself is better equipped to find the customers you need for your products, then you have to find the best firm which can provide that help in world markets. That firm, according to our references, track-record, credentials and testimonials is Palms & Company, Inc.
Palms & Company, Inc. is an Export Management Company which can develop and expand the export markets your company.
YOUR E-COMMERCE B2B BUDGET
Generating $5+ million in annual export sales requires a marketing budget of $300,000 (6% of sales) for:
Website Design (click here for qualifictions & skills)
Portal Creation (details upon request)
Site Promotion (click here for details)
Recruiting importer, distributors and wholesalers and OEM industrial customers, by utilizing spiders, robots, web-crawlers, list-servers, news group, trade-sites, professional associations, industry associations, commercial attaches, solicited email. (details upon request)
Expectations - Results
1st year 200% of budget
growing to 1600% of budget by the 5th year (terminate our representation if we do not produce this level of results)
remember advertising (banners, search engine rankings etc do not work on the Internet
Your product pricing should include this 6% in addition to provisions for commissions for sales agent's and manufacturer's representatives. (Do not consider commissions a substitute or alternative for an E-commerce marketing budget)
TRIAL INITIAL START-UP ENGAGEMENT OF OUR FIRM AS YOUR EMC
You can test our ability to produce results with an initial annual budget as low as $6,000 and compare results against our forecast of results
Our Export Management Company Services (EMC) consist of the following:
1. Pay the rent , telephone, fax, Internet, WEB URLs, web hosting, utilities, computers, advertising, translation into Russian, staff salaries of representing the manufacturing company world-wide (or in the geographical area stipulated). It also includes our work for the manufacturer of making distributorship right offers worldwide and conducting contract and price negotiations, delivery arrangements and currency conversion and foreign exchange risk coverage, while providing e-commerce advertising, Multiple language web-page design, and promotion and marketing.
Your E-commerce advertising budget may cover only a portion of our early stage costs of developing the market for your products. Consider that our investment in our long-term relationship.
2, MARKETING - PROMOTION - ADVERTISING - SALES
Our EMC services involve introducing the manufacturing company and its products to new customers worldwide and vouching for the credibility and reliability of the manufacturer by providing the guarantees of Palms & Company, as well as creating recognition of your brand name.
This work requires communication in the local languages and also preparation and promotion of web pages. For an example of this work you can read www.peterpalms.com/catalog/alum/ or www.peterpalms.com/catalog/
As your Export Management Company ("EMC") we will find, recruit, and develop orders from importers, distributors, and wholesalers, as well as recruit commissioned sales agents, in countries which currently import similar products from your global competitors. Our commercial intelligence identifies who is currently buying products from your competitors and offers your products as a substitute. In the process we will discover from whom they are buying, in what quantities and at what prices so that we can advise you about market conditions.
3. creating your web pages in multiple languages and placing them on the web servers in various countries.
4. Promoting and marketing your web pages on international list-servers, newsgroups and links, search engines, indexes, robots, spiders and web-crawlers, trade-boards
5. Using commercial intelligence to identify your potential customers consisting of all companies world-wide that currently import your products from your competitors.
6. It includes the expense of having our representatives make personal sales calls upon these potential customers to solicit business for you. We operate our branch offices as though they were branch offices of your firm. You have no overhead. A partial list of our branches covering Eastern Europe can be found at: PeterPalms.com/palmswhere.html
We can provide you with the following market penetration and missionary work in Russia, Latvia, Lithuania, Estonia, Armenia, Belarus, Ukraine, Azerbaijan, Georgia, Uzbekistan, Tajikistan, Turkmenistan, Kyrgyzstan and Kazakhstan
* We have the names of every customer in Russia for your product, how much he is now buying, from whom he is buying and what he pays your competitors for the product
* We can place your product on a Webserver in Russia that Russians can access without having to pay $0.15 per kilobyte to their Internet System Providers (ISP's) for accessing WWW pages on webservers outside Russia.
* We have a proven track record of 400,000 "hits" per month on this web-server as early as 199, before most people had hear of E-commerce or B2B..
* Access to all importers in Russia for your specific SIC code products through our list-server subscription in Russia to the industry list-server. Our postings on your behalf are read by every importer of your product daily as we post such notices. ( We have 107,000 e-mail address of all industrial firms in Russia).
* Publicity for your products in Russian newspapers
* Performance based advertising on Radio, T.V., printed media "per inquiry billing"
* Provide Branch Offices in Russia - The Baltics - Central Eurasia: fully staffed and with communications equipment and computer data base. secretarial staff, correspondence services, translation
* Payment: We arrange all payments in dollars in advance of shipment and provide Currency Trading & Exchange: United States Interbank Ruble Currency Exchange - We provide your customers in Russia with "hard currency" out side Russia in exchange for rubles paid to our accounts in Russia, providing them with the means to pay your invoices. We provide forfaiting, factoring and other credit services without recourse to you.
We have 11 years experience in Russia and were the first American firm licensed by the Ministry of Foreign Economic Relations of the Russian Federation. Our President, as early as 1989, had a letter from the Chief of Staff of the Soviet Army allowing him to travel within all top secret areas of the Soviet Union.
_______________________________
If you want more information about our services than please read the World Wide Web URL address;
E-commerce design and promotion
Forfaiting- Accounts Receivable Financing
_____________
For 63 years our company has acted as an export marketing representative for manufacturing companies like yours. With our experience we are able to find customers for your products in 40 countries where we have branches. We can negotiate for you the best sales prices, collect payment, and develop regular monthly order from long term customers.
We are looking for a long term relationship with you of mutual honesty, integrity and fair dealings. You can find our references, credentials, testimonials, history and track recordat the following WWW URLs:
Example of other manufacturers who are our clients.
JSC Krasalkor Aluminivyi Zavod, Krasnoyarsk, Russia
WHO WE ARE - OUR REFERENCES CREDENTIALS AND TRACK RECORD
Our company was established 1934.
14th largest U.S. company in bringing new capital to new companies in 1985 for entire United States
Recommendation letter from President of United States
Advisor to United States
(1) Department of Commerce (
2) Small Business Administration
(3) Community Services Administration (Office of Economic Development
(4) U.S. Minority Business Development Agency
(5) U.S. Department of Interior
Advisor to President Yeltsin's Counsel of Economic Advisors
Advisor to Viktor Chernomyrdin
Participating Delegate to Yeltsin-Clinton Summit Vancouver Canada
Licensed by Ministry of Foreign Economic Relations
Banking with Vostokinvestbank, Sberbank, Mossbusinessbank, Kolyma Bank Livshits, Aleksandr President's group of experts, leader.
Invited Guest and Participant - Breakfast Meeting at Board-room of the New York Stock Exchange with Deputy Prime Minister Anatoli Borisovich Chubais, President & CEO William H. Donaldson, Ambassador Arthur A Hartman and 50 CEO of America's largest corporations.
Lobov, Oleg Ivanovich - Chairman of the President Yeltsin's Council of Economic Advisors 103132, Moscow, Staraja Ploschad, 4 Fax No: 011-7-095-206-4132 Tel. No: 011-7-095-206-3782
We have been advisor to Mayors Blinov and Efremov in Vladivostok
We have built saw-mill in Sakhalin
We have built fishing equipment on Ships in Nakhodka and Vladivostok (Tender Systems)
We have been advisor to General Manager Yak Factory, Saratov
We have been doing business in Russia for 7 years
Advisor to Ministry of Food of Armenia * Advisor to Government of Ukraine
Palms & Company, Inc., is listed in the following directories and books which are available at most Western public libraries:
Healthcare Acquisition, Technology Transfer, Licensing & Sources of capital Directory
U.S. Department of Commerce- Sources of Finance for Trade & Investment in the NIS (Russia)
The Business Directory of the Newly Independent States (Soviet Union)
First-List Directory of Financing Sources * Soviet Independent Business Directory
Vankirk's Venture Capital Directory * The Corporate Finance Sourcebook
Online Venture Capital Directory * Pratt's Guide to Venture Capital
Russian Oil & Gas Directory
The Global Trade Executive
The Capital Sources Digest
National Lender's Directory
The Business Owner
The Capital Source
The Financial 1000
Venture Economics
Capital Base
Your questions can be directed to me at Questions@PeterPalms.com
Thank you for your interest in our company. If you want results you have come to the right place.
If you accept our proposal we can start immediately after receiving payment for the first quarter. We will then provide you with a questionnaire of information we will need from you and prepare a formal agreement.
Dr. Peter Palms, President
Palms & Company, Inc., EMC & Merchant Bankers Estabalished 1934
Palms Bayshore Building, Penthouse Suite #408
Suite 103 6421 Lake Washington Boluevard Northeast
Kirkland (Seattle), State of Washington
The United States of America, 98033-6876
Tel: 1 425 828 6774
Fax: 1 425 827 5528
Email:
WWW:
Consultation by telephone right now
---
---

For telephone discussions in Russian or English language in either Russia or United States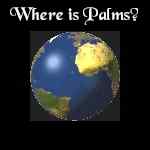 ---
---

RETURN TO HOME PAGE
---

Электронная почта Dr. Palms
CAN YOU REALLY RELY UPON PALMS & COMPANY?
---
Attention Brokers, Agents , Intermediaries, Mandates of Principals/Buyers
Go to TOP of this page

RETURN TO HOME PAGE
---
Go to TOP of this page
6421 Lake Washington Boulevard North East
State of Washington, United States of America, 98033-6876 Phone: 1-425-828-6774 & 1-425-827-5528 Branches: 41 World-wide
email: Marketing@PeterPalms.com
Consulting telephone: click HERE Created 1995 Last Revision: 6/23/2004
Copyright 1995-1996, Palms and Company, Inc., All rights reserved