ВЕНЧУРНЫЙ КАПИТАЛ ВСЕРАНАХ СНГ. СПРАВОЧНИК
Where to find Capital in 1999? - ГДЕ═ДЕНЬГИ═В═МИРЕ═В 1999?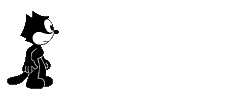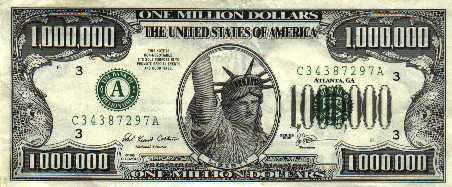 $1,766,000,000.00 AVAILABLE IN 1999
SOURCES OF CAPITAL FOR RUSSIA, UKRAINE, AND KAZAKHSTAN
Know Whom you are dealing with. You may wish to decide whether you feel comfortable about our credibility, before you read our opinions and advice
Credentials
The many faces of Dr. Palms
References - Testimonials - History
Awards

Awards
IBM - ATT - Microsoft - Magellan - Time Warner - Europe Online - NYNEX
---


Электронная почта Dr. Palms

---
---
BEНЧУРНЫЙ КАПИТАЛ В СТРАНАХ СНГ. СПРАВОЧНИК
Более 20 миллиардов долларов США было выделено на работу фондов акционерного капитала в Центральной и Восточной Европе, а также странах бывшего Советского Союза, 13 миллиардов из которых для купли и продажи акций на вторичном рынке и 7 миллиардов на частные фонды акционерного капитала.
58 инвестиционных фондов с общим капиталом 2.592 миллиарда долларов получили дополнительно 1 миллиард долларов от правительственных источников, предназначенный для инвестиций в страны бывшего СССР.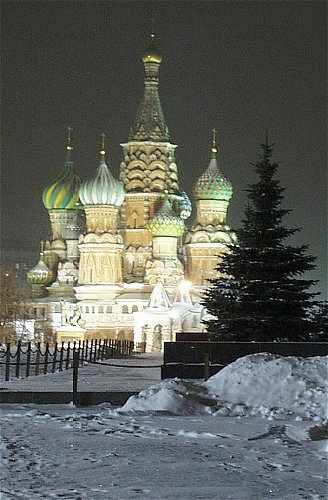 Эти фонды уже инестировали 800 миллионов в 429 компаний и 1.7 миллиарда долларов остаются свободными для инвестиции.
Компания "Товарищество Палмса" (Palms & Company) является идеальным промежуточным звеном для представления необходимого акционерного капитала в реальную экономику России, Прибалтики и Центральной Евразии.Товарищество Палмса остается быть разборчивыой в поддерждке и помощи компаний, которые ищут финансовую поддержку для новх товаров и услуг для реконструкции экономики.
Информация о таких компаниях собрана в существующем Спарвочнике "Венчурный Капитал в странах СНГ". Справочник рассказывает о том, как работать с венчурным капиталом, техникой оценки показаний и стоимости. Справочник состоит из 125 страниц и расскрывает информацию о 25 источниках капитала.
В сравочнике Вы можете найти название компаний, адреса, телефоны, факсы, адреса электронной почты, число персонала, основные инвесторы, общий капитал для управления, виды индустрии и многое другое.
Справочник можно приобрести за 50.00 долларов США. Вы можете направить чек на имя Anke van de Waal по адресу: 6421 Lake Washington Boulevard Northeast South, Kirkland, WA 98033-6876, USA
Также укажите на каком языке вы хотите получить Справочник (Русском или Английском).
---
More than $20 billion has been committed to equity funds operating in Central and Eastern Europe and the Former Soviet Union of which approximately $13 billion for buying and selling shares in the secondary market and $7 billion in private equity funds.
58 investment funds with total capital of $2.592 billion dollars have received co-investment of more than $1 billion from government sources for investment in the former Soviet Union. These funds have invested $800 million in 429 companies and $1.7 billion remains to be invested.
Palms & Company remains an ideal financial intermediary to bring much needed equity capital to the real economy of Russia, The Baltics and Central Eurasia. Palms & Company will remain selective in supporting and assisting companies that seek capital support for newe products and services in order to reconstruct the economy.
A directory of these companies is available the directory describes how to work with a venture capitalist, performance measurement and valuation techniques. The directory is 125 pages and provides the following information about 25 sources of capital.
Firm name, address, telephone, fax, email, contact, owners, number of personnel, major investors in the fund, total capital managed/advised, number of portfolio companies, total capital invested, investment types preferred, type of industries preferred, type of investments preferred
The directory may be obtained by sending a money order or cashiers check for $100.00 to Anke van de Waal, 6421 Lake Washington Boluevard Northeast, Kirkland, Washington State, United States of America, 98033-6876.
Please specify if you want the directory in English or Russian language
---
---
Основной Корпоративный Офис в Сиеттле: ГДЕ Контора
Go to TOP of this page

RETURN TO HOME PAGE
---
CAN YOU REALLY RELY UPON PALMS & COMPANY?
You are One of the
Who can. (World Population Counter)
---
---
Attention Brokers, Agents , Intermediaries, Mandates of Principals/Buyers
Go to TOP of this page

RETURN TO HOME PAGE
---
Go to TOP of this page
6421 Lake Washington Boulevard North East
State of Washington, United States of America, 98033-6876 Phone: 1-425-828-6774 & 1-425-827-5528 Branches: 41 World-wide
email: Marketing@PeterPalms.com
Consulting telephone: click HERE Created 1995 Last Revision: 6/23/2004
Copyright 1995-1996, Palms and Company, Inc., All rights reserved