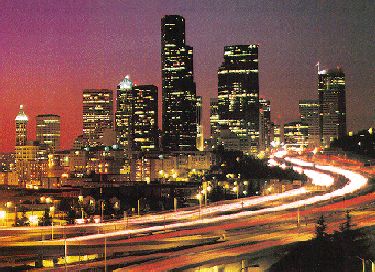 Офшорная
---


Электронная почта Dr. Palms

---
---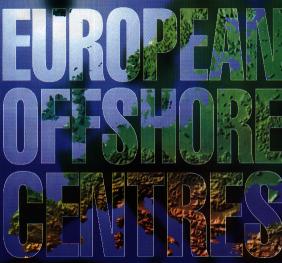 УРОЖЕНЕЦ, ДАУЬЛИ, ГХИбРАЛТР, Гуернсий, ОСТРОВ МАН, ЖЕРСИЙ, ЛИЧТЕНШТАЙН,
ЛУКСЭМбУРГ, МАЛТА, ШВЕЙЦАРСКИЙ
БИЗНЕС И ФИНАНСЫ - Off-Shore Banking and Incorporation
OFF-SHORE BANKING AND INCORPORATION FOR RUSSIAN COMPANIES AND OPENING OF BRANCHES OF BANKS AND INSURANCE COMPANIES
Other Non-European Offshore banking Centers: Dominica, Belize, British Virgin Islands, Bahamas, Bimini, Nassau, Aruba, Curacao. For more information email to palms@PeterPalms.com
Добро пожаловать в Палмз
Мы и наши коллеги проведем Вас по оффшорному миру.
Этот мир демократичен. Здесь каждый может начать свой бизнес, не оглядываясь на ошибки прошлого.
Откройте новую фирму и управляйте ею анонимно с помощью анонимного счета.
Начните бизнес в новом качестве. Это можно сделать в США, в Европе, в Панаме, на Кипре , но интереснее всего сделать это в Интернете, создав свой виртуальный офис! Без налогов по всему миру позволит Вам работать собственная оффшорная фирма в Панаме. Очень щадящая цена регистрации и поддержки.
Ознакомьтесь с нашими ценами. Они очень лояльны. Мы предоставляем нашим клиентам ГАРАНТИИ
Серьезные люди, желающие начать бизнес на Украине получат полную юридическую поддержку в консалтинговой фирме "Юста" (Украина). СП ТзОВ "Тел-САТ" - проверенный торговый партнер на Западной Украине.
Воспользуйтесь нашими находками. Вы сможете сэкономить средства на отправке факсов, получить анонимный и бесплатный E-mail адрес, найти работу или полезных знакомых - все это в столе находок.


koi8............

win-cp1251
Вы можете послать нам E-mail: palms@PeterPalms.com или отправить факс: +14258275528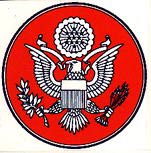 What does the U.S. Government think about Palms & Company

References
Testimonials and Awards
Опыт работы
About Dr. Palms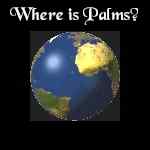 ГДЕ ПАЛМС═ФИЛИАЛ
Palms & Company, Inc., Investment Bankers is a provider of offshore corporate and financial services to Russian companies seeking to establish bank accounts and incorporation in either Dominica, Cyprus, Belize, Monte Carlo, Isle of Man, British Virgin Islands, Lichtenstein, Luxembourg, Monaco, United States, and The Bahamas.
The choice is yours. We provide here details for the British Virgin Islands. Descriptions of other locations are available upon request
The BVI constitute one of the world's most reputable off-shore commerce and finance centers, located approximately sixty miles east of Puerto Rico and two miles from St. Thomas, U.S. Virgin Islands.
Among its many functions, Palms boasts the most efficient means of enabling professionals to establish International Business Companies (IBCs) in the BVI with our online network. We provide a full range of services:
Incorporating and administering International Business Companies (IBCs) in the British Virgin Islands.
Opening corporate bank accounts in the BVI.
Incorporating and administrating domestic (CAP285) companies.
Incorporating and administrating companies which require special licenses, such as insurance licenses.
Providing pre-incorporated (shelf) companies.
Providing complete mutual fund administration.
Providing nominee shareholders and directors for a domestic (CAP285) company or international business company (IBC).
Our online service provides the essential information and outlines the steps necessary to fulfill your client's offshore business needs in the British Virgin Islands. Palms can usually assist your client's in the completion of standard procedures -- such as the incorporation of their IBC -- within a week. To further your knowledge of the jurisdiction, we have also included important information which will help your clients to understand the advantages of conducting business under BVI tax and regulatory law.
These online services, combined with our established network of knowledgeable law professionals and BVI business contacts, enable Palms to execute your client's requests in little time. Efficient service equates to cost effectiveness, a significant part of the Palms advantage.
---
Palms highly competitive pricing schedule is made publicly available. This helps provide a comprehensive cost-benefit overview to potential clients in advance, and encourages efficient planning. All services not outlined below are subject to discretionary fees which will be negotiated and determined by mutual agreement.
As of January 1, 1999, the following fees are payable in respect of the various services set out below. Fees exclude variable expenses such as telephone, telecopier and courier charges:
COMPLETE INCORPORATION: US$2,980.00 for companies with authorized capital under US$50,000.00*, share certificates, all associated corporate documents, provision of registered office and BVI mailing address, execution of BVI Government Registry formalities, etc...)
Standard authorized share capital on incorporation is US$50,000.00; any amount up to this attracts the minimum BVI capital duty of US$300.00. Any amount beyond this amount attracts a BVI capital duty of US$1,000.00.
ANNUAL REGISTERED AGENT & OFFICE: US$2,780.00 per annum for all companies with authorized capital under US$50,000.00, the provision of registered office facility, company secretary, registered agent, and preparation and filing of the company's annual return and license fee. Additional fees for special services such as bookkeeping and invoicing are open to negotiation depending on anticipated volume).
PURCHASE OF SHELF COMPANY: US$2,980.00 (Prices for companies aged more than six months vary and are available upon application. for companies with authorized capital under US$50,000.00, share certificates, all associated corporate documents, provision of registered office and BVI mailing address, execution of BVI Government Registry formalities, etc...)
BVI CORPORATE BANK ACCOUNT: US$2,300.00 (If Palms provides signatories to the account, the fee increases by US$400.00. There are no annual bank account fees except in extraordinary situations wherein Palms plays a major role in operating the account. Corporate bank accounts in the BVI require a minimum deposit of US$500.00).
CHANGE OF NAME: US$300.00
NOTARY OR APOSTILLE: US$200.00
PROVISION OF CORPORATE SEAL: US$100.00
AMENDMENTS TO MEMORANDUM AND ARTICLES: US$200.00 (Palms charges additional hourly fees for special drafting).
LIQUIDATION: US$1,500.00
PROVISION OF CORPORATE DIRECTOR: US1,300.00 per annum
PROVISION OF NOMINEE SHAREHOLDERS: US$500.00 (Palms does not charge for the provision of nominee shareholders if acting as a director for the company).
Export marketing services экспорт of production of commodities and products in 160 countries
Importation of goods from Europe, America, Asia at lowest prices and highest quality
Currency swaps and exchange of dollars outside Russia to rubles inside Russia without physcial cross-broder transfer of currency.
Fees for extraordinary situations such as non-standard articles of association, liaisons with lawyers, bankers or other advisors involving activities of the Company concerned will be negotiated and agreed to at the time, either at an agreed fee or on a time spent basis. Fees for any accounting services would be in addition to the above.
These fees are for indication purposes only. Specific client situations may call for variation.
---
B. Trading Companies
For businesses involved in international trade, import and export, consulting and silmilar business, Palms offers full invoicing and accounts receivable administration, bookkeeping services and preparation of annual financial statements.
C. Bank Accounts
If required, Palms will operate bank accounts for you at one of the international banks which operate in the Territory. Alternatively, we can simply make arrangements for the opening of a bank account to be operated by you.
D. Directors and Nominees
Palms can provide corporate director services and nominee shareholders for registered shares in IBCs. Fees for the above services are also dependent upon the nature and amount of work involved, and we should be happy to discuss a fee quotation with you.
The following post-incorporation services are also available
good standing certificates within 24 hours
certified copies of all corporate documents on file
customized certificates to meet specialized business needs
continuation and/or redomiciliation into or out of BVI
mergers of IBCs and foreign companies
quick searches of all companies registered in the BVI
voluntary dissolution and winding up of IBCs
necessary follow up services in so far as they conform to existing BVI law. ________________________________________________________________________
INFORMATION TO BE PROVIDED ABOUT THE PROPOSED COMPANY
YOU MAY FORWARD THIS INFORMATION VIA EMAIL TO <palms@PeterPalms.com>
Make certain you review our complete incorporation procedure instructions before proceding.
NOTE: This is an official incorporation request. By completing the following form, you are providing Palms with decisive instructions to incorporate an international or domestic company in the British Virgin Islands, and are expected to wire transfer for all incorporation fees as outlined in our pricing schedule.
---
INCORPORATION DATA
---
PALMS & COMPANY, INC., INVESTMENT BANKERS Proposed Company Information
Questions to be ANSWERED by client forming a BVI Company.
To: Palms & Company, Inc. Investment Bankers
I/We herewith instruct you to undertake the necessary steps to form a BVI Company according to the following information:
Your name:
Your organization:
Address:
Mailing address:
E-Mail address:
Telephone:
Telecopier / Fax:
Occupation:
Nationality:
Type of company required: IBC Domestic CAP285 Local Limited Partnership International Limited Partnership Domestic (CAP285) Company Limited by Guarantee
Proposed company name:
Companies may have names ending in "Limited", "Corporation", "Incorporated", "Societe Anonyme", "Sociedad Anonyma," or their abbreviations. To ensure availability of a name for your company, please submit three alternative names, in order of preference.
Alternate name 1:
Alternate name 2:
Alternate name 3:
Purpose of proposed company: Import - Export
Geographical area of operations: Worldwid
Authorized capital and currency:US$50,000/
Number and par value of shares: Number........... Value..............
Capital / Number of shares to be issued on incorporation:
Number of beneficial shareholders (minimum of 1):
Shareholder #1:Address for Shareholder #1:
Occupation of Shareholder #1
Share allocation for Shareholder #1
Shareholder #2:
Address for Shareholder #2:
Occupation of Shareholder #2:
Share allocation for Shareholder #2:
Shareholder #3:
Address for Shareholder #3:
Occupation of Shareholder #3:
Share allocation for Shareholder #3:
Do you wish Palms to furnish nominees for the above shareholders? Yes..... No........
Do you wish Palms to furnish nominee directors and officers? Yes...... No.............
If answer to previous question is negative, state names, addresses and occupations of directors. Note that the same person may be designated as the sole director, beneficial shareholder, chairman and secretary:
Name of Director #1
Address of Director #1
Occupation of Director #1:
Name of Director #2:
Address of Director #2:
Occupation of Director #2
Name of Director #3:
Address of Director #3:
Occupation of Director #3:
Name of Chairman
Address of Chairman:
Occupation of Chairman:
Name of Secretary
Address of Secretary:
Occupation of Secretary:
From whom shall Palms take instructions for the Company? Name 1: Name 2: Name 3:
Number of Company bankers (if any*):
Banks in the British Virgin Islands require references from the beneficial owner's local bank where no previous arrangements have been made. If you require Palms to assist you in opening a corporate bank account in the BVI, please indicate this in the company banker section below. We will contact you regarding application procedures shortly. If you prefer not to provide existing bank references let me know and I will arrange for the bank account without such references. I think this is better for your confidentiality
Company banker #1
Address for Company banker #1:
Company banker #2:
Address for Company banker #2:
On whose signature(s) will the bank account be operated? Name 1: Name 2: Name 3:
Will the account be operated singly or jointly?
References (provide name, company, address, phone and fax):
If you wish I will provide these references for you so there is no conection to your company or any of your contacts in your country.
Place and date:
Signature and date:
Thank you for choosing Palms & Company, Inc. To be your advisor. __________________________________________________________________________
TAX INFORMATION
International Business Companies
International Business Companies (IBC's) are statutorily exempt from all BVI taxes. Furthermore, all amounts paid by a IBC to persons not resident in the BVI are also statutorily exempt from all BVI taxes.
Non-resident companies are subject to tax only on income remitted to or derived from the BVI.
The standard tax rate is 15 percent. Where a resident company obtains 90 percent or more of its profits from trading exclusively outside the BVI, the rate is reduced to 1 percent on those profits. There is also a 1 percent rate for companies on foreign investment income if the income is exempt from tax in the jurisdiction in which it arises.
A company is resident if it is effectively managed and controlled in the BVI, and this is deemed to be the case with respect to a CAP 285 company if a majority of its directors are BVI residents.
Capital Taxes
There are no capital or succession taxes (apart from stamp duty). Tax credit is allowed on foreign tax paid, and in many cases this includes tax paid in non-treaty countries. __________________________________________________________________________
OPENING A BANK ACCOUNT
How to open your Offshore Bank Acocunt
Holders of accounts can be either companies or private individuals. For reasons of confidentiality and to ensure the highest possible degree of discretion, we offer private individuals numbered accounts - free of charge. It does not mean complete anonymity, i.e. The bank must know the identity of the account holder. But: Knowledge of the identity of the holder of the account is internally restricted and client names will not show up on any advice or statement.
Plams & Company will open your account by correspondence. You request a set of account opening forms (see below), fill it out, answer the questions and enclose the required copies of documents related to the account opening.
Regarding the account opening procedure, we will ask for standard details like:
kind of business if account is for a company (activity characteristics, turnover etc.)
specific purpose / reason for the opening of this account
approximate deposits we may expect
Subsequently, we will confirm the opening of the account, allocate your personal account number - and you can transfer funds into your account. Palms will help you with the selection of a bank. If you prefer the account be in the U.S. please let us know and we will see if this is possible
Range of accounts available:
The so-called current account can be opened in any of the major currencies and serves basically as a transaction account (money in-/outflow, settlement of securities transactions etc.). Interest is only earned when investing the funds. For a reliable cash management, specific standard instructions can be placed with Palms & Company
Interest-bearing are Call- Time Deposit- and Fiduciary Time Deposit-Accounts, designed for short-term investments up to 12 months (equivalent to short-term investment instruments like CDs).
Palms expertise and specialty is brought in when your request administrates of your investments in securities.
Palms services focus on asset management: We distinguish between a) Investment Counseling, where we assist the client in his investment decisions and execute his orders b) Discretionary Investment Management where we suggest an asset allocation to the client based on his personal needs and requirements analysed in advance with him or his adviser. We subsequently implement the strategy and follow it up according to our assessment of the financial market outlook - thereby setting the client free from permanently evaluating the latest market trends. For this service, tailor-made strategies are defined and different standardised products are available as well.
_________________________________________________________________________
QUALITY SERVICE AND VIGILANCE
The offshore financial services industry is responsible for the management of immense financial resources. The integrity, effectiveness and profitability of the management of these resources has a very real and major impact around the globe.
BVI recognize that their reputation represents their single greatest asset. Therefore, welcome to the BVI are only institutions that share this commitment to integrity. And Palms is resolute in our efforts to prevent and combat commercial crime, providing appropriate gateways for justifiable disclosures of information to assist regulatory and law enforcement agencies in the investigation of criminal activities. This provision has been written into law and incorporated in the BVI's Insurance Act, Banks & Trust Companies Act and Company Management Act.
It is, however, important to note that these gateways are specifically restricted to bona fide, non-tax investigations or criminal activities. The BVI will not exchange tax information with any tax authority, inside or outside the BVI, or tolerate "fishing expeditions" by any external authority.
Conplete confidentiality and discretion is assured.
In addition, in conjunction with the private sector the BVI has tightened the due diligence requirements for Palms & Company and the service providers and company formation agents which it works with and put into law a code of conduct to which they must subscribe. This code is reinforced with a due diligence audit to ensure compliance. ______________________________________________________________________
About the British Virgin Islands
Since the adoption of its pioneering International Business Companies (IBC) legislation in 1984, the British Virgin Islands has become a high-quality international financial center, and is regularly undertaking programs to expand its financial service offering to meet the needs of international financial markets.
As a British Dependent Territory, the BVI offers all the security and stability traditionally associated with the British flag. The territory is responsible for its own internal self-government, and is governed by a democratically elected Parliament and a Cabinet. It has an independent legal and judicial system based on English Common Law, with a right of final appeal to the Privy Council in London.
The United Kingdom remains responsible for the territory's external affairs, defense, internal security and the courts. However, based upon BVI's integrity, flexibility and responsiveness to the interests of the financial community, it has become the only Caribbean Dependent Territory to which the British Government has devolved responsibility for developing and managing its own financial services industry.
The BVI's policies and legislation have all been developed in close partnership with the private sector to ensure that they meet the needs of the financial community. Through this partnership, the BVI government has established sophisticated and efficient supervision and regulation to safeguard the integrity of the jurisdiction while creating an operating environment that is highly attractive to private enterprise and as free as possible of restrictive or intrusive legislation.
The BVI's operating environment advantages include:
uncomplicated, swift approval procedures, with a minimum of bureaucratic controls
innovative, flexible, user-friendly legislation
zero tax rate for offshore entities: low tax rate for BVI entities: no wealth, capital gains or estate taxes
maximum privacy and confidentiality
asset security, and the freedom to transfer and merge assets
protection of wealth benefits, inheritance wishes and trust interests
minimum requirements in relation to (for example) the issuance of shares, designation of directors and shareholders, and maintenance of records
legislative exemptions for qualified institutions
This environment -- the BVI Advantage -- has attracted many blue-chip international service firms to the BVI. The financial services community presently includes six out of the seven major Worldwide accountancy firms, domestic and international legal practices, on- and off-shore banks and insurance companies, as well as international trust and management companies -- all of which are staffed by both a local and expatriate labor force.
Most of these firms are members of the Association of Registered Agents, which has adopted a code of conduct and professional ethics to support the government's commitment to maintain the integrity of the jurisdiction. The Association of Registered Agents are licensed by the BVI Government and are the conduit by which business opportunities are facilitated. They enjoy 24-hour, on-line computer access to the Company Registry for the registration and amendments to companies and corporate structures.
Firms can draw on state-of-the-art telecommunications, infrastructure and support services in the BVI, and on a well-trained management and workforce. The BVI enjoys one of the world's highest literacy rates, at 98%, and has developed a wide range of specialized programs to train its people in financial service skills.
In the 12 years since adoption of its IBC Act, the BVI has firmly established itself as the world's premier corporate domicile, with more than 180,000 companies registered in the jurisdiction. The BVI has undertaken an extensive legislative and regulatory program, starting with the adoption of new trust legislation in 1993 and new insurance legislation and regulations in late 1994 and early 1995. The legislative calendar for 1996 includes mutual funds, shipping, limited duration companies and limited partnerships.
In line with BVI tradition, this legislation will be developed in close consultation with the private sector, and designed to maintain the BVI Advantage of providing an attractive operating environment of minimum restrictive controls and fiscal burdens and maximum respect for privacy, operational ease and flexibility.
__________________________________________________________________________
ADVANTAGES OF THE BRITISH VIRGIN ISLANDS
By incorporating in the BVI, a company gains a wide range of competitive advantages, including:
Exemption from all local taxes and stamp duty
Asset security -- Abilities to transfer domicile; protect assets from expropriation or confiscation orders from foreign governments; transfer assets to another company, trust, foundation, association or partnership; merge or consolidate with any other BVI or foreign company in an accommodating jurisdiction
Maximum confidentiality and anonymity -- availability of bearer shares; no requirements to file organizational or accounting information with the Registrar of Companies (except the Memorandum of Articles of Association); share registers available for inspection only by registered shareholders or by order of the BVI Court
Statutory flexibility in filing Registers of Directors or Members at their own option and in their de-registering at any time. This facilitates an appropriate balance combining anonymity with the option to file such business information as determined by the business needs of the IBC
Ease of operation, maintenance and control -- IBCs can: - Reacquire and reissue their own shares; - Issue shares for consideration other than cash, with or without par value, denominated in any currency; - Have only one subscriber and thereafter only one shareholder; - Have a single directorate; - Have corporate directors or shareholders; - Hold shareholders' or directors' meetings, and maintain books of account, records and minutes outside the BVI
No statutory requirement to hold annual general meetings * Incorporations within one or two days
Excellent and flexible post-incorporation follow-up services * Customized certificates and document verification geared to meet the unique business needs of individual IBCs
No disclosure or minimum capital requirements
Highly competitive fees and costs
What Can An IBC Do?
IBCs can perform all corporate activities except:
do business with BVI residents
provide registered office or agent facilities for BVI-incorporated companies
own an interest in real property in BVI apart from office leases
An IBC may engage in all the following activities, which do not constitute doing business in the BVI:
Make or maintain deposits with a person carrying on banking business within the BVI
Make or maintain professional contact with solicitors, barristers, accountants, bookkeepers, trust companies, administration companies, investment advisers or other similar persons carrying on business within the BVI
Prepare or maintain books and records within the BVI
Hold meetings of its directors or members in the BVI
Hold a lease of property for use as an office from which to communicate with members or where books and records of the company are prepared or maintained
Hold shares, debt obligations or other securities in a company incorporated under this ordinance or under the company act; or
Hold shares, debt obligations or other securities in the company owned by any person resident in the BVI or by any company incorporated under this ordinance or under the Companies Act
What Can An IBC Do That Requires A License?
IBCs can perform the following activities requiring a license:
Banking or trust business
Business as an insurance or re-insurance company or insurance agent or insurance broker
Business of company management
How To Establish An IBC
The IBC registration process is quick and easy. For most companies, the documentation is simple and brief, and the official review and approval are completed in approximately 48 hours.
The process for banks, trust companies and insurers is governed by additional, specific laws, and requires more detailed documentation.
__________________________________________________________________________
S uvajheniem i nailuchshimi pozhelaniyami,
Dr. Peter J. Palms, IV President
Tovarichestvo Palmsa,
Palms & Company, Inc., Investment Bankers
Russian Venture Capital Company of America "RVCFA"
United States Interbank Ruble Currency Exchange "USICEX"
"Distance Management Training Project for Russian General Directors" "Palbank" Палбанк
United States Fur Exchange
Tel: 1 (425) 828-6774
E-mail : <palms@PeterPalms.com>
Sovetnik Pravitelstva CWA
United States Department of Commerce
United States Minority Business Development Agency
United States Small Business Development Agency
United States Community Services Administration
United States Office of Economic Development
United States Department of The Interior
"Good fortune is not fortune itself, but its achievement". F.M.Dostoevskii
CAN YOU REALLY RELY UPON PALMS & COMPANY?
You are One of the
Who can. (World Population Counter)
---
Attention Brokers, Agents , Intermediaries , Mandates of Principals/Buyers
Go to TOP of this page

RETURN TO HOME PAGE
---
Go to TOP of this page
6421 Lake Washington Boulevard North East
State of Washington, United States of America, 98033-6876 Phone: 1-425-828-6774 & 1-425-827-5528 Branches: 41 World-wide
email: Marketing@PeterPalms.com
Consulting telephone: click HERE Created Nov 2002 Last Revision: 6/23/2004
Copyright 1995-1996, Palms and Company, Inc., All rights reserved Webmaster - Web maintenance - Revenue Generation Responsibility
---
---
---
Attention Brokers, Agents , Intermediaries , Mandates of Principals/Buyers
Go to TOP of this page

RETURN TO HOME PAGE
---
Go to TOP of this page
6421 Lake Washington Boulevard North East
State of Washington, United States of America, 98033-6876 Phone: 1-425-828-6774 & 1-425-827-5528 Branches: 41 World-wide
email: Marketing@PeterPalms.com
Consulting telephone: click HERE Created Nov 2002 Last Revision: 6/23/2004
Copyright 1995-1996, Palms and Company, Inc., All rights reserved Webmaster - Web maintenance - Revenue Generation Responsibility
---
---
---