FINANCING NON-PROFIT ORGANIZATIONS IN RUSSIA - THE BALTICS - CENTRAL EURASIA - UKRAINE - BELARUS - MOLDOVA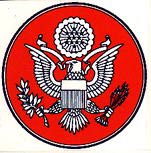 Palms & Company Document
ТОВАРИШЕСТВО ПАЛМСА
Know Whom you are dealing with. You may wish to decide whether you feel comfortable about our credibility, before you read our opinions and advice
Credentials
The many faces of Dr. Palms
References - Testimonials - History
Awards

Awards
IBM - ATT - Microsoft - Magellan - Time Warner - Europe Online - NYNEX
---


Email Dr. Palms

---
---
FINANCING NON-PROFITS
When you are thinking of sources of money for your budget it is important to understand certain principles.
1. All money that is given by governments as grants to non-profits is obtained by these governments from taxpayers who are commercial businesses.
2. If at all possible, you should avoid competing with everyone else who is asking for money from these governments.
3. You should avoid placing yourself in a posiiton where you have to rely upon the discretionary decision of government bureacrats in government agencies as to which non-profit organizations shall receive the money, or which projects or causes shall survive and be financed. Don't give them that power to decide YOUR future
4. If possible always go directly to the businesses which earn the money with which to pay the taxes the government uses to give grants to non-profit organizations. That cuts out a lot of intermediaries who may not be working in your best interests, such as governments, bureaucrats, elected official, civil servants, grants writers, lobbyists and enable you to appeal directly to the fellow who had the money to begin with, your local business owner, before he sends it to the government. He has a reason to support the civic minded programs in your community rather then those thousands of miles away. Remember direct donations by business are deductible.
5. All non-profits can obtain money from businesses if they help those businesses earn the money with which to make those donations
6. It isn't absolutely necessary for such businesses to be aware that they are making a donation. It is only necessary for them to be aware that your non-profit organization can help them make more profit.
7. Palms & Company can show the businesses in your city in Russia how to make more money by:
Creating more exports
Getting higher prices for their exports
Paying less for their imports
Financing their purchases
Increasing their working capital
We will show you how to tell Russian businesses about such possible improvements in their business . It is to the advantage of businesses in your community to listen to what you have to say. It is to their advantage that social and civic services be provided by your organization to their employees in their community
Collaborate with us and we will show you how to create donations for your budget from for-profit companies
Я слышал, что Вы будете ищете экстра-бюджетный источник финансирования для общественных услуг в вашей области.
Я обеспечиваю деньги для общественных организаций и для не-правительственных милосердных оснований. Я делаю деньги с поступлений, которые Я получаю из представления Русских Импортеров как их покупки агентов в Европе и Америке. Также Я получаю деньги из представления Русских компаний как их агента, чтобы продать их продукты за пределами России.
Вы думаете ли возможно для Вас, чтобы обратиться к Русским предприятиям, которые заботятся о Русских людях и вашей программе и, убеждать их позволенные меня делать их покупку и их экспорт? Это сделает возможным решать общественные программы.
Для большой информации читающей наши страницы паутины в:
All Imports from Europe - Asia -United States into Russia
ПРОМЫШЛЕННЫЕ МАШИНЫ - ПРОДУКТЫ МЕДИКАМЕНТЫ - ОДЕЖДА - КОНФЕТЫ - ДОМА - КРАНЫ ФМЕЩМОбИЛИ -
Buying Agent Services in 160 countries for Russian importers
Мы предлагаем Вам стать Вашим агентом по покупкам в США и 40 Других странах
New Customers for Russian Companies In 40 Countries
Ниже я прилагаю пояснение того, что мы можем сделать для наших клиентов
BRINGING NEW PARTNERS AND CAPITAL - INVESTMENT - CREDITS
КАКИЕ РУССКИЕ КОМПАНИИ ИНТЕРЕСУЮТ МЕНЯ В КАЧЕСТВЕ КЛИЕНТОВ
_______________________________________________________________________
All non-profits are eligible for our services. We are particularly interested in helping organization which help
Orphans
Children
Health Education
Environmental Protection
Freedom of Speech
Honesty in Government
Anti Corruption
Women
Minorities
Elimination of Nuclear Radiation from Submarines
Alcoholism AA
Small Business and Entrepreneurial Development
Child & Women Abuse Correction
Prisoners
Veterans of The Great War
Addicts
Physically Disabled
Mentally Disabled
Russian Citizens in the Military
Chemical Pollution Abatement
Cleaning the Volga River
Enisej River
Lena River
Irtys River
Ob River
Dnepr River
I provide money for social, civic and charitable organizations and for non-governmental charitable foundations. I make the donations from the revenues I receive from representing Russian Importers as their buying agent in Europe and America and Asia and also from representing them as their agent to sell their products outside Russia. Currency Exchange Services and Trade Finance Services also provide revenues for donation to Non-Profit organizations.
If your organization is willing to contact Russian businesses in your community that care about the population of your region and your program and persuade them let me do their buying and their exporting, this will make it possible to support your programs. I'll explain how to do that.
Our offices in Russia, The Baltics, Ukriane, Belarus, Central Eurasia
---
---
---

RETURN TO HOME PAGE
---
CAN YOU REALLY RELY UPON PALMS & COMPANY?
You are One of the
Who can. (World Population Counter)
---
---
Attention Brokers, Agents , Intermediaries, Mandates of Principals/Buyers
Go to TOP of this page

RETURN TO HOME PAGE
---
Go to TOP of this page
6421 Lake Washington Boulevard North East
State of Washington, United States of America, 98033-6876 Phone: 1-425-828-6774 & 1-425-827-5528 Branches: 41 World-wide
email: Marketing@PeterPalms.com
Consulting telephone: click HERE Created 1995 Last Revision: 6/23/2004
Copyright 1995-1996, Palms and Company, Inc., All rights reserved