---
---
MOSCOW MCDONALD'S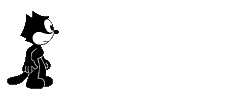 Know Whom you are dealing with. You may wish to decide whether you feel comfortable about our credibility before you read our opinions and advice
- Credentials
The many faces of Dr. Palms
References - Testimonials - History
Awards
Awards
IBM - ATT - Microsoft - Magellan - Time Warner - Europe Online - NYNEX

Click here if you want to speak to an English Speaking Expert NOW!
---
"SIRIN" is a division of Palms & Company in Moscow.
MOSCOW. Jan 15 (Interfax) - McDonald's invested over $25 million on expanding its chain of fast-food restaurants in Russia.

McDonald's opened 22 eateries in Russia in 2002, with 12 in Moscow and the Moscow region, three in Voronezh, and one each in Rostov- on-the-Don, Yaroslavl, Novocherkassk, Almetyevsk, Kazan, Naberezhny Chelny and St Petersburg.

Russia currently has 94 McDonald's eateries in 27 cities. Every day they have about 300,000 customers. The company served over 114 million customers in 2002. McDonald's is developing a new project, opening McCafe coffee houses in its restaurants. The first was opened at the end of 2001 at the McDonald's on the Arbat. Over $200,000 was invested in the project.

McDonald's plans to continue its expansion in 2003. Another 20 eateries are due to open this year, including in the new regions of Orenburg, Ufa and Sochi. The average cost of a restaurant is $1.5 million.

The company has invested over $250 million in its Russian business over a 13 years period During this time it has also spent about $5 billion to support various charity projects.
Palms & Company is proud to have participated in the commencement of McDonald's Business Activities in Russia in the Fall of 1999, when "Russia" was still The Soviet Union.


---
CAN YOU REALLY RELY UPON PALMS & COMPANY?
---
No, we don't need Palms. Lets do it ourselves with in-house staff.
---
Attention Brokers, Agents , Intermediaries , Mandates of Principals/Buyers
---
---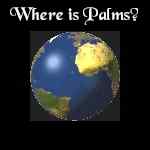 Go to TOP of this page

RETURN TO HOME PAGE
---

Go to TOP of this page Palms & Company, Inc. Founded 1934 Palms Bayshore Building, Penthouse Suite #408 West Wing
6421 Lake Washington Boulevard North East
State of Washington, United States of America, 98033-6876 Phone: 1-425-828-6774 & 1-425-827-5528 Consulting telephone: click HERE Copyright 1995-1996, Palms and Company, Inc.; all rights reserved; email: Marketing@PeterPalms.com
Created Last Revision: 09/12/02 Branches: 41 in Eastern Europe, Russia, The Baltics, Central Eurasia, CIS, FSU