---
---
COOPERATION AND COLLABORATION WITH BROKERS, AGENTS, INTERMEDIARIES, FINDERS, MANDATES

Traders get ready for automation

The U.S. Customs Service will begin enforcing a rule on Feb. 1 2003 that requires ocean shippers to file manifests of container-packed cargo 24 hours before leaving foreign ports,
To discuss by telephone your sale and marketing objectives with a
"Solution Provider"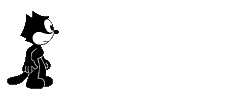 , Call Dr. Peter Palms PhD by
CLICKING HERE
We accept introductions from intermediaries, brokers or agents to potential customers and we will honor all agreements intermediaries have in place with potential customers. If a broker doesn't have a representation agreement with a potential buyer, we will entertain having such broker represent our interests.
We do not provide quotations from manufacturers to Buyers/Principals, to or through intermediaries.
GOVERNMENT REGULATIONS
We are always informed of the name of the principal/buyer/client, so we can perform our obligations under EAR (Export Administration Regulations)
Export Administration Regulations and Lists
Database

Go Directly to the Regulations
Denied Persons List
Entity List
The Unverified List
Know Our (and Your) Customer Guidance
Certain provisions in the Export Administration Regulations (EAR) require Palms & Company to submit an individual validated license application if the Palms & Company "knows" that an export that is otherwise exempt from the validated licensing requirements is for end-uses listed in the regulations.

The United States Government has issued the following guidance on how individuals and firms should act under this knowledge standard. This guidance does not change or revise the EAR.
Absent "red flags" (or an express requirement in the EAR), there is no affirmative duty upon Palms & Company to inquire, verify, or otherwise "go behind" the customer's representations. As a matter of policy Palms & Company DOES NOT considers it due-diligence obligations fulfilled by representations of third party intermediaries with whom Palms & Company has not previously conducted business or about whom Palms & Company actually knows very little.
Palms & Company is required by the EAR to obtain documentary evidence concerning a transaction, and misrepresentation or concealment of material facts is prohibited, both in the process and in all export control documents. An export of technology is "deemed" to take place when it is released to a foreign national WITHIN the United States. Palms & Company can rely upon direct representations from a customer and repeat them in the documents we file unless "red flags" oblige us to take verification steps.
WHO IS GOING TO RECEIVE THIS SHIPMENT?
WILL IT BE RE-EXPORTED?
WHOM WILL THE END USER BE?
Links to End-User Lists for Exporters
In addition to product-specific license requirements, Palms & Company must screen end-users to whom they export U.S. goods and/or services. To ensure compliance with all current U.S. export control laws and regulations, Palms & Company must review several databases/lists prior to entering into each export transaction . Brokers world wide should be aware that there are now SIX "bad guy" lists that must be reviewed. The lists, jurisdictional body and web sites where the lists can be reviewed for free are as follows:
1. Debarred Parties List (U.S. Department of State)
2. Denied Persons List (U.S. Department of Commerce)
3. Entity List (U.S. Department of Commerce) at
4. Unverified Users List (new) (U.S. Department of Commerce)
5. Specially Designated Nationals List (a.k.a. SDN List) (U.S. Department of Treasury, Office of Foreign Assets Control) at http://www.treas.gov/offices/enforcement/ofac/sdn/index.html;
6. And an unnamed list that Palms & Company refers to as "Individuals of Concern" (new) (U.S. Departments of State/Commerce)
Palms & Company also has contractual obligations to other existing intermediaries, distributors, brokers and agents in connection with which we must determine if the ultimate user
is already a customer of ours,

is a company trying to circumvent an existing representation agreement they have entered into with one of our existing representatives

or whether the potential order is indeed a current requirement or an expired demand which survives only in the circulation created by the chain of intermediaries.

This enables Palms & Company to prevent attempts by buyers to circumvent the exclusivity agreements we have entered into with other representatives. We offer purchasing agent services in Russia , in United States and worldwide to buyers.

Our representation, as "Purchasing Agent" of the buyer/importer can be a joint one between our firm and a broker, with the buyer, but our technical discussions must be directly with the customer, in order to preclude misunderstandings about representations and technical discussions regarding product specifications.
Until the customers officially designates an intermediary as his legal "agent" who speaks for and is authorized to commit the company under specified terms and conditions, an intermediary cannot speak for or legally bind the buyer. There are issues of offer and acceptance and contract law involved which dictate the necessity for communication by us with the buyer. In no event can a broker working jointly with us and owing a fiduciary responsibility to us, be an agent for the Buyer. That would create a conflict of interest

We welcome collaboration with those who find our policies acceptable.
We do not provide bids, quotes or LOI's to new contacts or strangers or unconfirmed agents for, as yet, anonymous potential buyers. They might be our existing customer or may already be registered as the account of someone else. If you represent someone and have a compensation agreement then please introduce us. If not and you would like to represent us, please introduce yourself.

We usually first obtain sufficient information about a new customer to confirm it is not comparison shopping by one of our existing customers, or a buyer seeking a price quotation they can use to secure a reduction in price from their present supplier. We also need to determine whether we already have commitments to other brokers for commission for this particular buyer. We have to protect our agents from circumvention efforts. We have been in business 65 years and there are lots of promises to check on and many companies have already approached us many times through many people. One potential order may reach us through hundreds of people the buyer doesn't even know exist. That is the nature of the way buyers work to do price checking. Generally we also need to know what is manufactured by the buyer. A URL for the buyer's website is a good beginning.

We don't want to work through a chain of intermediaries and discover the order was filled a year ago. Buyers seem not to extinguish requests for deliveries once they have put the word out they are looking for a supplier. Neither do intermediaries.

When someone buys products from us in Russia with a letter of credit, Russian banks are by law required to keep the hard currency proceeds of such "Letters of Credit" when they draw on them for manufacturers and in exchange such factories are required to accept payment in rubles. Therefore if the buyer is a publicly owned company traded on a major stock exchange we prefer to ship C.O.D., and collect outside Russia. The ruble exchange rate has dropped from R10 = $1.00 in 1990 to R32,000 =$1.00 today. Selling for rubles creates foreign exchange losses. For Russian factories a dollar letter of credit on the best bank in the world still represents only a collection in rubles at from 10-40% below the market exchange rate.

The contemplation of open account credit dealings makes necessary that we know the financial position of the potential buyer. The difference between official and market currency exchange rates has a far greater effect upon prices paid by the buyer than differences in the prices quoted by various Russian manufacturers. These are matters that require discussion with a buyer.
If you represent no one at present and want to represent us, please send us by email your resume and a .jpg or .gif graphic file of your passport, driver's license and a description of your history of transactions, together with a recent photo

We comply with all applicable United States money laundering laws that require that we exercise reasonable prudence to know our customers and U.S. regulations regarding trade restrictions with designated countries.

We will honor contractual relationships of brokers with their clients and will not circumvent under any circumstances. We will not complete the transaction of business with your clients unless and until arrangements have been made by them with you that are completely acceptable to you for your compensation in this matter.
We also leave open to independent broker intermediaries the option, shouldthey prefer it, of representing us and being compensated by us, and then proceeding jointly to work with clients/buyers as our joint mutual client.
It would be most helpful if you would let us know more about yourself. We would like to know the following, as well, about your client:
street address
country of registration
date of organization
annual turnover,
number of employees
products manufactured
WWW URL address
size and description of physical facilities
coordinates and email of bankers, attorney, accountant
annual report if publicly owned
what is manufactured
Buying In Russia: Terms C.O.D. buyers premises as F.O.B. point
Due to the Black Cash Tax Evasion prevalent in Russia, as well as the requirement that all hard currency must be converted into rubles, Russian manufacturers prefer not to be paid by the mechanism of letter of credit. The general regulation is that all exports must be denominated in hard currencies. Exceptions produce very significant savings. Access to exceptions requires know-how and experience, access to rubles within Russia at market rates of exchange, and facilitation of delivery of payment within Russia.
The extension of access to such facilitation to buyers is possible only if we are familiar with the financial condition of the buyer.
Dealing Directly with Palms & Company as the representative of the Principal
We can rely on your discussions of terms and conditions and other representations, as being binding upon the principal and made by you on behalf of the principal, only if you provide us with a letter from the principal confirming you are their agent. Otherwise we view your function as that of an independent contactor intermediary whom is introducing the principal to us.
Introducing Palms & Company to The Principal
If you cannot provide an agency agreement from the principal, we must deal directly with the principal. Without an agency agreement nothing you tell us is binding upon the buyer. We will honor any existing compensation agreements intermediaries have with the principal they represent. If no agreements exist we will enter into a finders fee agreement with intermediaries introducing principals.
Our policy is that we will not consummate a transaction until you, the introducing intermediary, confirms to us that you possess an agreement for compensation that is acceptable to you. We do not enter into non-circumvention agreements more detailed than this one sentence commitment until we have confirmed the actual existence of a Principal.
In some cases introductions are for the purpose of our making specific purchases from manufacturers. We also represent manufacturers as EMC (Export Management Company) in Russia and the 14 other independent states of the former Soviet Union. These relationships involve creating markets where at present none exist. We will share compensation with intermediaries that provide the introduction to manufacturers with whom we enter into such relationships.
Our contract can be a joint agreement between you and us, with the manufacturer, but must be directly with the manufacturer.
Our orders are placed directly with the manufacturer to facilitate payment and preserve manufacturer/seller product warranties.
Introducing Palms to the Buyer/Principal
We provide finder's fee compensation to intermediaries that provide introductions to customers or , where they exists, we will honor all agreements intermediaries have in place with potential customers.
We are always informed of the name of the principal/buyer/client, so we can determine if the ultimate user is trying to circumvent one of our existing representatives/distributors by attempting to buy directly from us. through someone else. This enables us to honor the compensation agreements we have entered into with other representatives.
It is a common practice world-wide for buyers to check if they are receiving their existing suppliers best prices. They do that through brokers and the hundreds of broker chains which result from these inquiries. Such 'inquiries' spread geometrically and are never extinguished. We do not allocate staff time to anonymous inquiries presented through intermediaries who have not been confirmed by the principals they represent..
Our contact can be a joint one between your firm and our firm, and the client, but our technical discussions must be directly with the customer to enable us to exercise control over representations and technical discussion about product specifications. If the customer officially designates an intermediary as his legal "agent" who speaks for and is authorized to commit the company under specified terms and conditions, we consider that direct contact with the customer. An agent cannot confirm himself.
KNOW YOUR CUSTOMER POLICY
Developing reliable relationships is a time consuming task requiring meticulous attention to detail. We do not delegate such tasks. We are obligated to comply with federal money laundering laws that require we know our customer. For more details inquire of your bank which deals with similar regulations.
INSURANCE, BANKING AND CORPORATE SECURITY POLICY
Citibank computers have been compromised by hackers and account balances have been violated. We do not provide bank comfort letters to newcomer intermediaries who plan to distribute the information to as yet unidentified multiple third parties. Our bankers frown on it and the FBI and CIA view it as very ill advised. We disclose sensitive banking information only to companies we know well. In our territories there have cases of corporate executives being held for $2 million dollar ransom.
Buying from Warehouse outside Russia
This eliminates various risks. Some Russian manufacturers will manufacture to order and deliver to a Warehouse in Western Europe. Qualified Buyers can purchase from these warehouses Russian language version of this file
BARTER AND COUNTER-TRADE
We will explore requests to accept payment in barter
OFF-SHORE CONDUCT OF BUSINESS
ATTRACTIVE TAX SAVING TREATIES BETWEEN RUSSIA AND CYPRUS, MALTA ETC.
IF YOU HAVE NO PREVIOUS TRANSACTION EXPERIENCE IN THE FORMER SOVIET UNION, you will discover it is different from anywhere else on earth. You can rely on the accuracy of that statement. Russian "Lost Shipments" bankrupt American firm
---
CAN YOU REALLY RELY UPON PALMS & COMPANY?
You are One of the
Who can. (World Population Counter)
---
Attention Brokers, Agents , Intermediaries , Mandates of Principals/Buyers
Go to TOP of this page

RETURN TO HOME PAGE
---
Go to TOP of this page
6421 Lake Washington Boulevard North East
State of Washington, United States of America, 98033-6876 Phone: 1-425-828-6774 & 1-425-827-5528 Branches: 41 World-wide
email: Marketing@PeterPalms.com
Consulting telephone: click HERE Created Nov 2002 Last Revision: 6/23/2004
Copyright 1995-1996, Palms and Company, Inc., All rights reserved Webmaster - Web maintenance - Revenue Generation Responsibility
---