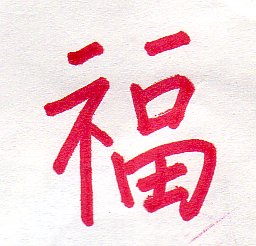 If you want more people visiting your website, you must know how to create search-engine-friendly web pages, and then submit your URL to all the major search engines. That's what this site is all about.

STILL TIME TO MAKE MONEY WITH A WEBSITE
Online sales still climbing. Shoppers said more than 16% of their holiday budgets were slated for online purchases
| | | |
| --- | --- | --- |
| Category | Spending Online | Growth Over 2001 |
| Books, Music, videos/DVDs | $3.11 billion | 40% |
| Apparel/cloth/fur-bears | $2.68 billion | 20% |
| Travel | $1.97 billion | 6% |
| Consumer Electronics | $1.96 billion | 72% |
| Toys/video games | $1.84 billion | 73% |
| Total | $15.7 billion | 22% |

WEB DESIGN SERVICES


$495
INCLUDES WEBSITE DESIGN - WEB URL ADDRESS AND HOSTING

WEB MARKETING SERVICES


GENERATING REVENUE TO WEBSITES
FROM $3,000
6% OF ANNUAL REVENUES TO BE GENERATED

What the heck is PeterPalms.com/webdesign and why should you spend even a microsecond of your time here?
The answer is simple. Starting and building a "dot.com" company is as exciting and cool as it gets. We know, we started May, 1992 That's a long time in Internet years. We started with one office and in 11 years opened offices in the United States, Hong Kong, Russia, Eastern Europe, Austrailia, Argentina, and Brazil. Next, we launched our services in Spanish, French, German, and Chinese, and acquired customers in 81 countries around the globe. In the process, we quickly discovered that the Internet is a fast way to get into business and an even faster way to loose lots of sleep and money. In fact, listen closely. The giant sucking sound you hear is the sound of millions of dollars leaving the pockets of people like you and me and pouring into the accounts of web site designers, builders, hosts, and various other e-commerce "service providers." (Many of whom, we should mention, are committed to making money whether or not your company ever makes a dime.)
Yes, owning an e-business is still cool and easy to start. But as we discovered, choosing the wrong hosting company, the wrong programmer, the wrong payment processor, or the wrong promotion vehicle can put you out of business in an Internet minute. (If you're new online, that's the equivalent of a New York minute divided by ten). So PeterPalms.com was created to be the resource we wish we could have consulted along the way.
Our goal is to educate, amuse, and prepare new e-business people to help themselves. Sure we hope to make a cyberbuck or two in the process, but we're committed to doing it the old fashion way- by providing you with a tool that is more valuable than DSL. Most importantly we're committed to keeping it simple, because we believe that much of what we read on e-business today would have been too complex for us back when we first flipped the on switch at PeterPalms.com.com. Now about that name...
Why we called it PeterPalms.com?
We thought about calling it e-Business for Dummies, An Idiot's Guide to e-Business, but decided that since Dr. Palms PhD (Economics) has 40 years of prior international business experience as advisor to seven U.S. Government Agencies, The Presidents of four countries and numerous Fortune 1000 companies we ended up calling it PeterPalms.com: The Guide for those who don't know yet about e-business. In short, it's a simple, slightly irreverent e-business guide for the rest of us. Again, our mission here is to inform, amuse, and encourage small e-business owners. What sets this guide apart from the hundreds of other small business sites cluttering the web is our commitment to be a "quick study" resource. If you own a typical growing e-business, you don't read The Industry Standard (too much) or The Wall Street Journal (too stuffy) and you've ruled out Andersen Consulting (too expensive). You're simply too busy, too overwhelmed, and too impatient to use most of the small business resources available. Most of all, if you're like Dr. Palms, you just want to know the really important stuff, when you need to know it, and not a moment before. Well, welcome to PeterPalms.com.
What you'll find on PeterPalms.com.com.
PeterPalms.com is aguide to starting, building and expanding a business online. On PeterPalms.com you'll find really easy to understand answers to the things you absolutely need to know about e-business. The information is presented in a simple, bottom line way You see, Dr. Palms knows you're busy, so he doesn't waste your time. For example, Dr Palms writes briefings on the most important stuff you need to make those initial business decisions you'll face online. Need more information? Dr. Palms will lead you to the right choices he has learned from experience. Then there's Palms advice which let you implement the right strategies. Dr. Palms will keep you ahead business trends and avoid what doesn't work even while others still find them popular. The Word From "PeterPalms.com" will compare the difference between what the latest e-business news says and what really works . Dr Palms zeroes in on women in e-business as well. Then there's our favorite, where Dr Palms goes in search of the most out-of-the-box strategies being used by small e-businesses to compete online. In short, if you're new to e-business and you don't know much, you've stumbled into the right neighborhood. So go ahead, and take a stroll down PeterPalms.com. We promise that if you hang out long enough, you'll get to know Dr. Palms and you'll be glad you have.
---
ONLINE MARKETING
E-COMMERCE ANNUAL ADVERTISING BUDGET PER MILLION SALES REVENUE CREATION $60,000


$60,000

PRODUCES $1,000,000
Making a website constitutes less than 1% of the work it takes to make it create cash flow
WANT TO ORDER NOW! CALL (425) 828-6774
Just tell us what you want to say and we will write the copy.

send us your photographs and we will make the graphics.

Merchant account for all credit cards ($50 additional)

Pick any web page you like on the web and we'll produce a comparable design.

Mail us your check and you can have your website in a week.

We have made 562 websites since 1995.

Awards from Microsoft, IBM, AT&T, London Financial Times, Magellan, Time Warner, Europe Online, NYNEX.
The more you know about the Internet, the more likely you are to either order your website or your website marketing from Palms & Company, so we have included on this website everything that you ought to know about how a website works and what is needed to have the website work (i.e. generate cash flow. If you have a question, call us (425) 828-6774)
You have to have a website because Major Corporations are instructing their purchasing departments to buy only over the internet, from websites, in order to save time and money and eliminate vendor personal visits..
Important Statistics
U.S. Online Advertising in
billions of dollars

2000 $ 7.0
2001 $ 7.6
2002 $ 9.0
2003 $10.6
2004 $12.4
2005 $14.1

2010 $119.6

now exceeds all print media

Corporate e-mail Boxes
302 million

Percent of U.S. Companies buying direct Goods or Services via the Internet 2010

Q1 Q2 Q3 Q4

2002 53 64 63 70

2001 45 53 55 57

2010 88%

Average amount of corporate purchasing done via Internet as percent of buying.

Q1 Q2 Q3 Q4
2000 6 7 6 9
2002 12 10 5 6

2010 42%

all purchasing is 67% of total revenues

so spending is 28% of revenues estimated at 47 billion dollars

consumer buyers of online content worldwide 47 million in 2002, rising to 128 million by 2006.

2010 1,966,514,816

That's billions

Palms & Company is highly ranked on the largest search engine that receives 250 million search queries per day. Up 100 million search since last year. You can't afford to have you website be without a URL on Palms & Company. It and three other search engines handle 95% of the total daily traffic world-wide
In 1998 it was receiving 10,000 searches per day. In 1999 it was receiving 500,000 searches per day. Today it receives 250,000,000 search daily. This one search engine alone has a database of 3 billion web pages. To be found you must be highly ranked or join someone who is highly ranked through Keyword Analysis
You website URL's presence on www.PeterPalms.com/catalog , for $25 annually, will immediately participate in this traffic, without having to pay to register on any search engine.. And your product or services will immediately be highly ranked. Try it. You'll like it. Automatic monthly resubmissions to search engines

THERE IS NO SUCH THING AS A FREE WEBSITE
A FREE WEBSITE IS A PLACE THAT SELLS YOUR E-MAIL ADDRESS TO "SPAMMERS", SO YOU BECOME THE TARGET OF OTHERS, SELLING TO YOU. CLICK HERE AND READ ALL ABOUT IT
YOUR OWN WEBSITE - MADE AND HOSTED FOR YOU BY PROFESSIONALS
$495.00
Sample Sites
Latest Creation click here
Other sample sites including industrial, commercial and portals are listed below
For live telephone answers to questions call 1 425 828 6774
Palms & Company, Inc, can provide you with a custom made business or personal Web Site that will make every one on this planet with a computer and WWW access, that is a potential customer for your message, brochure, and description of your product and services, aware of your existence and how to contact you. That's advertising power that saves an enormous amount of postage money, printing, direct mail, print media, television, radio advertising budgets and telemarketing. The website we create will bring customers to you. so you can concentrate on customer service and keeping customers satisfied. Our own website generates more than 90% of our sales.
Your time is most profitably spent talking to customers. Let your website generate them so you can spend less time looking for them. You can rest assured that your site will be professionally presented, and maintenance will be hassle-free.
New Sites:
High quality, professional looking custom web sites tailored to your exact needs and specification. Anything from fast-loading mostly text sites, to exciting full-featured graphics

Make-Overs:
If you already have an existing web site that just isn't getting the job done ( i.e. generating sales revenue), we can perform a complete face-lift! and generate traffic.

Templates:
Another option to help you get started on the World Wide Web would be a Site Template. You supply us with the names for all navigation buttons/sub-pages, and we will make a fully functioning "skeleton" web site for you. Just add content and you're ready to go. Familiarity with HTML is suggested.

Expanded Services Pricing
Our Custom Web Sites usually range from $500 to $5000 (US Dollars) depending on the complexity of your web site. This is a special $499 offer. This includes one yeasr hosting on our domain and a URL address.

Request a Proposal
If you need a quotation for more than a basic site, please give us some information about what kind of site you need.

IMPROVING THE CASH FLOW GENERATED BY WEBPAGES
is more important than the website design itself

"When it comes to creating online revenue, a great website, without the right HTML meta-tags and without the right promotion to indexes, trade-boards, spiders, web-crawlers, bots, robots, list-servers news-groups, and search engines, is like having a great, easy to remember, telephone number like 100-0000, that is unlisted, or an Automobile without an engine under the hood"...Peter Palms PhD
It takes a lot of programming and software talent, plus experience, to take the worry out of web-site design, but without experienced online marketing a great website is a waste of money, You must have great online marketing and when you read the articles on these pages you will learn why Palms can provide you with it. We have to be experts in order to manage to lead your customers to your web site and past the other 300 million websites presently on the WWW.
START-UP EXPERTS in E-Commerce B2B, business planning, capital search, marketing, IPO, VC, Angel

Things that you need to know, in order create revenue to and through your website
WHY ADVERTISING DOESN'T WORK ON WEBSITES. WHY MARKETING DOES" Online promotion that generate revenue" is what everyone has been struggling with, and will continue to fail at, until they come to understand and accept that YOU KNOW YOUR MONEY IS WASTED on banners, spam email, affiliates, partners, associates etc., etc., etc.

When we posted this item 7 years ago, "SPAM" was a word known to few. and we said "DO NOT CALL
PROSPECTS". we predicted "spam" would fail. See e-week Oct 20, 2003 for article "Do Not Call prospects"
It seems companies feel that "Do Not Call" presents an opportunity and opt to wait until the Customer calls them.
Aegis Communications of Irving, Texas has deployed People Soft Inc's CRM (Customer Response Management)
Version 8.8 to handle inbound call center management. The trend is to inbound marketing in lieu of acquiring
customers via telemarketing.
PALMS & COMPANY GENERATES REVENUE BY MARKETING WITHOUT PAYING FOR ADVERTISING MEDIA SPACE. The web is a cognitive medium, whereas TV is an emotional medium.
THE SOLUTION

The solution is our commercial secret. You can reasonably expect to
generate $2 of revenue annually from each $1 of marketing budget
with which you provide us, growing to $16 in annual revenue by the
sixtieth month for each $1 of annual budget you provide. That means a
marketing budget of 6% of sales by the fifth year. No telemarketing
required. Potential customers contact you
Things that you need to know in order to understand why Palms has the knowledge needed to create revenue to and through your website. (cick on any item to open the file)
If you want website revenue generated, let us help you because: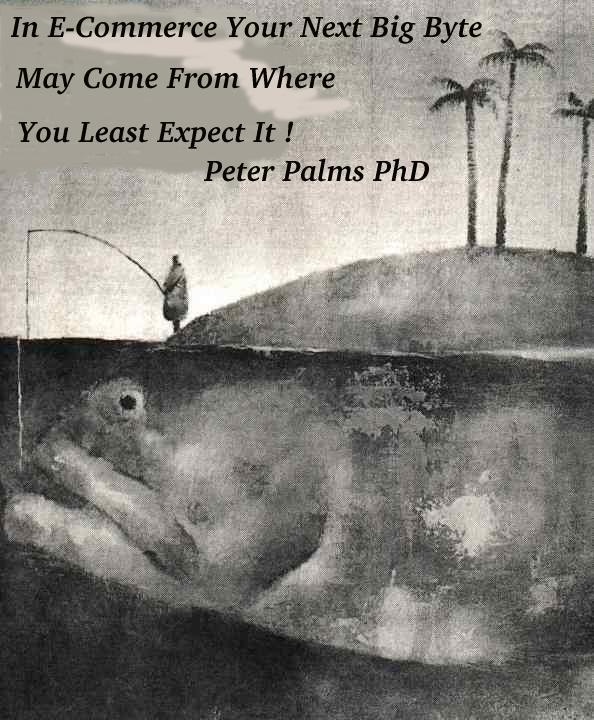 E-COMMERCE CASH FLOW GENERATION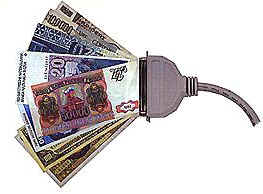 IMPORTANT MATTERS TO CONSIDER AND UNDERSTAND WHEN SPENDING FOR WEB-PAGE DESIGN OR BUDGETING MARKETING PROGRAMS
(When we do the work, you don't have to read this stuff to get what you HAVE TO HAVE,
to obtain the profits you want. )
Palms & Company has designed 562 websites during the past five years (see URL's below)
Palms & Company generated 5 million hits annually, by 1995, when few as yet knew the web existed.

In 1994 most commercial firms
had yet to discover the Internet

Palms & Company has won awards from Microsoft, IBM, AT&T , London Financial Times. Russian Academy of Science, Web Du Monde, Paris ETC., ETC., ETC.

Click here for hundreds of examples of our graphics work

CLICK HERE FOR EXAMPLES OF GRAPHICS - BANNERS - LOGOS - CREATIVE ART

SERVICES TAILORED TO FIT ANY SIZE BUDGET

Developing cash flow in E-commerce through marketing has nothing to do with Search Engines or improving rank in the major search engines for relevant keyword phrases. or optimizing each page of a website or buying banners or any other kind of advertising.

The marketing phase of web site promotion in an ongoing never ending sales activity. What I do for commercial industrial business-to-business websites using database interactive websites is create cash flow directly by:

1. Finding, identifying, recruiting, hiring, motivating and assisting with closing...Importers, wholesalers, distributors and sometimes retailers, world-wide

2. Provide technical assistance with international credit and trade finance for resulting sales.

3. Use international intelligence to identify, whom is presently buying my clients products and from which competitors; in what countries and in what quantities they are buying; at what prices; and what it would take to get them to switch to my clients as suppliers.

3. Use list-servers, newsgroups, trade-boards, list servers, professional associations, spiders, web-crawlers, links on non-competing complementary product line sites, to generate awareness of the existence of my client's without use of e-mail spamming

4. E-mail direct mail ONLY to subscribed members of list-servers in related subjects and or products

I can do this work for either cash or a combination of

a hourly cash rate
stock in the company
payment in barter with company products
performance result bonuses on sales generated

My clients include

Pillsbury
Krasalkor Aluminum Smelters (Sales $1 billion)
Aluminum Company of America
Johnson & Matthey (World's largest precious metal dealers - one of the precious metal hallmarks
United States Government - SBA, US Agency for International Development, Bureau of Indian Affairs Dept of Commerce,
Government of China

References Credentials Testimonials Track-record

Russian Exporter Clients (Sales $1+ billion)

JSC Krasalkor Aluminum Smelter Krasnoyarsk, Russia

Branches in Eastern Europe and Former Soviet Union

SERVICES TAILORED TO FIT ANY BUDGET
I can make your existing web site generate more cash flow through the right promotion and advertising
WE CAN DO THE WORK FOR YOU OR YOU CAN OBTAIN THE SOFTWARE WITH WHICH TO DO IT YOURSELF BY CLICKING HERE
placement on 40,000 Robots, Search Engines, and Indexes
Promotion with applicable 9000 Newsgroups
Hundreds of applicable list-servers
60,000 trade sites
Create... "Links"
Recruitment globally of importers, wholesalers, jobbers, distributors.
Make it possible for people who now have to pay to read your web pages, to read them without having to pay to do so.
Etc., Etc., Etc. (trade secrets and commercial intelligence)

_____________________
HOW TO RECOVER EQUITY CAPITAL INVESTED IN EARLY-STAGE PRE-IPO .COM COMPANIES

NEXT-ROUND FINANCING? - LIQUIDATE? SPIN-OFF ? MERGER? ACQUISITION - REORGANIZATION -VALUATION - click here
For telephone consulting conversation with Dr. Palms from all countries click here
EXAMPLES OF OUR WORK
OUR EXPERIENCE IN E-COMMERCE SITE DESIGN AND MARKETING
Simple sites (no database or interactive)
Portals Data Base - Interactive
Portals-Search Engines
Expert and questioner data base interactive)
design, parts rendered in 3DMAX
design, parts rendered in 3DMAX
design integration into PHP engine
Simple sites no data base or interactive
Venture Capital Source Directory B2B
Ukrainian Economic Development
Russian Investment Banking Services
International Mentoring Services B2B
International Fur Exchange B2B
COLLEAGUES
Hits generated
5 MILLION FREE HITS WITHOUT BUYING BANNERS
Palms & Company has designed 562 websites like these during the past 5 years
(click to see - some text is in Russian and will be legible only to those who have cyrillic fonts installed)
.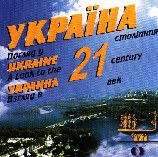 If your product line isn't represented in this list, tell us what it is and we'll provide you with a sample URL that corresponds to your product.
REFERENCES
CLIENT (with +$1 billion sales)
JSC Krasalkor Aluminum Smelter Krasnoyarsk, Russia
MARKETING CLOUT
35 Branches World-Wide
Our customers include Fortune 500 companies with sales exceeding $1 billion. We have been Advisors to U.S. government ( SBA, MBDA, USDOC, BIA, DOI) and to other governments (President Alexandr Lukashenko, Belarus, President Leonid Kuchma, Ukraine; Mayors of Vladivostok, President Boris Yeltsin, Russia. Listed with Dun & Bradstreet and Better Business Bureau
---
HOW MUCH DOES IT COST TO PUT A COMPANY ON THE WEB
It only costs between $300 and $1000 to create a Web-site A website of several pages could cost $3000. An interactive database website using Perl, ASP, Oracle, Java etc. can cost as much as $150,000 or more. . Put $500 into your website and the balance into promoting the site so revenue and profits can pay for upgrades and expansion
HOW MUCH DOES IT COST TO HAVE THE WEBSITE GENERATE INCOME
To make that website generate cash flow requires an annual marketing budget of 6% of the annual sales you want to generate. In other words once you have the web-page it costs $6,000 in marketing expense for each $100,000 in sales you want to generate with it, in order to let people know you exist. Realistic expectation would be for such a budget to generate $12,000 in revenue the first year, growing gradually to $100,000 by the fifth year.
Palms & Company provides clients with comprehensive targeted marketing services. We find out what words and phrases your potential customers used last month when actually querying search engines. Then we create meta-tags containing the exact phrases used by the prevalent two million queries so that search engines , but more importantly indexes and web-crawler, robots, spiders, list-server, newsgroups, and most importantly " links" will take those potential customers to you. This includes industry specific directory submissions and targeted requested e-mail. The objective is to build strong foundation for web marketing campaigns and attract cash-flow e-commerce traffic to your web sites.
Basically, we take a look at an existing site for a potential client and take an inventory of what things will need to be done to it in order to rank high in the major search engines for relevant keyword phrases.
These things usually consist of copywriting for one or more pages, and sometimes a redesign is suggested for technical reasons or to give the site a more professional look.
If the text and design are in order, then we go straight to the refinement and focusing on the html code. Although many people assume their site will only need this phase of the work, at least 75% usually need some copywriting services also.
Once we've created the tags and other aspects of the code to the targeted keywords, then we submit each improved page of the site (usually each page of a site), to all of the major search engines and the major directories. We also monitor their progress for a period of three months to ensure that the pages get into the search engine's databases, and send monthly reports of their progress. Additional monthly monitoring on a quarterly basis is also available.
That's the synopsis. Here are the details included approximate prices (although those are subject to change):
It is usually necessary to improve each page of a website for best results in the major search engines. If a site is a very large site, then I recommend doing the work on the major category pages (along with the main front page).
It is essential the we edit 2 and 3 keyword phrases and not for just one word keywords.
If your pages are light on text, copywriting is usually necessary. This runs from $70 - $120 per page, depending on how much text is needed on a particular page. We are experienced in writing sales copy which stresses the benefits to the reader, and what you can do for them. We do this based on the targeted keywords developed for you in your meta-tags. We also edit the final copy to ensure the proper usage of the keyword phrases.
You can call Palms & Company during business hours (PST) at 425 828-6774, or e-mail us any time at hi@isomedia.com. and Webdesign@PeterPalms.com
---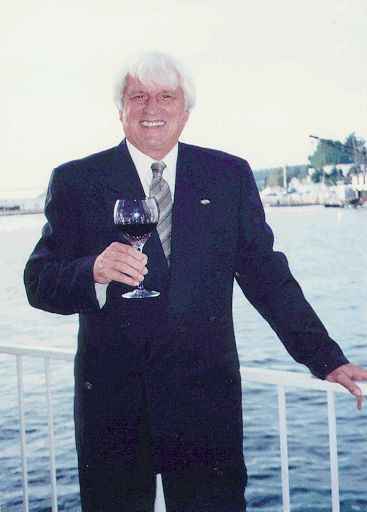 Please feel free to call by phone, or in person (by appointment) and discuss your objectives, barriers you are experiencing, reservations you have about making e-commerce do the job for you.
Thanks for your time

Peter J. Palms , PhD-
Palms Bayshore Building, Penthouse Suite #408 -
6421 Lake Washington Boluevard Northeast
Kirkland (Seattle), Washington State,
The United States of America 98033-6876
WWW URL: International Marketing & Finance

Dr Palms at Leisure at Home
CAN YOU REALLY RELY UPON PALMS & COMPANY?
You are One of the
Who can. (World Population Counter)
---
Attention Brokers, Agents , Intermediaries , Mandates of Principals/Buyers
Go to TOP of this page

RETURN TO HOME PAGE
---
Go to TOP of this page
Palms & Company, Inc. Founded 1934 Palms Bayshore Building, Penthouse Suite #408 West Wing
6421 Lake Washington Boulevard North East
State of Washington, United States of America, 98033-6876 Phone: 1-425-828-6774 & 1-425-827-5528 Branches: 41 World-wide
email: Marketing@PeterPalms.com
Consulting telephone: click HERE Created Nov 2002 Last Revision: 6/23/2004
Copyright 1995-1996, Palms and Company, Inc., All rights reserved Webmaster - Web maintenance - Revenue Generation Responsibility