Palms & Company is a proud member of CIVITAS
International Resource For Civic Education And Civil Society
NO MATTER WHAT YOUR PREVIOUS EXPERIENCE HAS BEEN, YOU CAN EXPORT FROM RUSSIA TO THE UNITED STATES OF AMERICA IF YOU DO IT FROM AN BONDED WAREHOUSE IN ROTTERDAM, HOLLAND
WHY YOU MUST EXPORT FROM RUSSIA THROUGH HOLLAND TO ASIA EUROPE AND THE UNITED STATES OF AMERICA
About The Portal To Russia How To Subscribe

Email Dr. Palms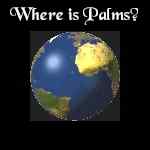 çäå íù ÷ íåòå - ëôï åóôø ëôï - ëôï åôôå çäå
---
SERVICES
RECEIVE SHIPMENTS AND FORWARD WORLD-WIDE

SANITIZE - REMOVE SUPPLIER MARKINGS, PACKING AND RE-LABEL

BONDED WAREHOUSE PLACED ON PREMISES OF FORTUNE 500 COMPANIES

F.O.B. - C.O.D DELIVERIES TO CREDIT RATED COMPANIES - NO L.C.

INVENTORY MANAGEMENT

BIND TENSILE STEEL STRAP

BONDED WAREHOUSE RECEIPT

EXPORT CRATE
To discuss by telephone your sale and marketing objectives with a
"Solution Provider"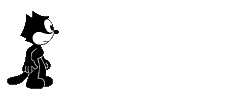 , Call Dr. Peter Palms PhD by
CLICKING HERE
---
"Black Cash Tax Evasion in Russia": its Forms, Incentives and Consequences at the Firm Level (The role of, and effect upon, international customers and letters of credit vs. c.o.d. and f.o.b. buyer's premises payments)
WHY RUSSIAN COMPANIES CAN CREATE EXPORT SALES ONLY FROM A BONDED WAREHOUSE IN ROTTERDAM HOLLAND
You will be able to guarantee delivery on time and even immediate delivery
You will be able to accept immediate cash payment for immediate delivery
You will be able to eliminate the risk of problems with Russian Customs Department
You will be able to eliminate the risk of not being able to get insurance
You will be able to eliminate the risk of piracy or mysterious disappearance
You will be able to eliminate the risk of force majeure
You will be able to eliminate the risk of having no "roof"
You will be able to guarantee the quality by inspection outside Russia
You will be able to eliminate the risk of fraud with letter of credit documents
You will eliminate risks of bribery demands
You can not provide any of these nine guarantees while the products you manufacture are still in Russia or Ukraine, Belarus, The Baltics, or Central Eurasia. These barriers are what prevents you from developing international customers for your exports. Palms & Company, Inc. can eliminate these barriers and obstacles for you and provide you with customers in 160 countries.
International buyers are acquainted with these special risks and are not willing to buy goods, products or commodities while they are still physically within the territory of the former Soviet Union.
If you use a bonded warehouse in Rotterdam, Holland your product is totally safe and ownership remains in your name until payment has been made for the product, according to your instructions.
.
WE GUARANTEE TO SAVE YOUR RUSSIAN PRODUCTION FROM INFLATION AND CURRENCY DEVALUATION
YOUR GOODS ARE SAFER IN A BONDED WAREHOUSE OF PALMS & COMPANY IN HOLLAND THAN IN RUSSIA BECAUSE:
* Such goods are fully insured in dollars
* the insurance company is a Western company with full responsibility and free access to hard currency to pay your claims
* Your goods cannot be attached by the Russian government
* The payment for your goods may be used to buy goods in any country or may be invested anywhere.
* the goods are not subject to Russian inflation or currency devaluation
* You goods can be used for collateral for hard currency loans
* The quality of your goods is established by inspection by organizations which are certified by the major metal and chemical and commodity exchanges of the world and such inspections are accepted by all international buyers as reliable and dependable.
* Palms & Company can sell your goods from a Rotterdam warehouse when they cannot be sold if they are still in Russia, because we can guarantee they exist, that their quality is as stated, and that delivery can be made on time, without document fraud by third parties, or "force majeure", or mysterious disappearance, and without the necessity of engaging in "roof" activities.
.
.
.
WAREHOUSING
Once your goods arrive by truck or train or ship in Rotterdam, Palms & Company arranges for the goods to be stored in bond without payment of duty or tariffs or VAT (BTW) . This includes loading and unloading, storage and conditioning, processing and handling, customs formalities, trans-shipment to any port in the world without taxes. In some cases we will loan you the money to pay the freight charges from Russia to Rotterdam. In some cases we will be able to provide credits to you before these products have been sold.
The choice of warehousing and distribution is a strategic decision. This activity is a major factor in your business strategy of export. To trust your goods to a warehouse company that stores them, looks after them carefully, and takes a lot of other work off your hands requires reliability. Eventually you expect to see the goods delivered in the right numbers and quantities and in sound condition and to receive payment from your customer.
We have done serious work to create this service for Russian companies Just as a good hotel has a number of stars to its name, a qualified warehousing and distribution and sales and marketing company meets the criteria of the Rotterdam Warehouse Association regarding professional skill and reliability. Only companies that meet the Association's strict criteria can join. After the company has become a member, it is subject to periodic inspection.
.
LIABILITY
The legal responsibility between the warehouse and the Russian company
is written in the Amsterdam-Rotterdam Warehousing Conditions. The Association's members
are obliged to adhere to these conditions and accept liability for the value of the quantity of the
goods. Acceptance of this responsibility is quite consistent with modern norms of international
trade, insurance and foreign economic relations.
.
.
RELIABILITY
Trade and industry need reliable partners. A trader or manufacturer literally puts his valuable goods in the hands of a company. He must assume and be able to rely and trust that his goods will be treated right and will be delivered upon request.
INDEPENDENT JUDGMENT
Who can tell you whether a warehousing and distribution company is reliable?
Some companies are in existence for 100 years or more and have well known names or acceptable reference guaranteeing their financial responsibility. The Association, as an independent supervisory regulatory organization provides an additional objective opinion.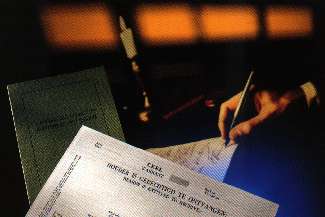 WARRANT
Goods may be stored for as long as you wish.
Naturally when the goods are stored clients are provided with a legal document
guaranteeing title to the ownership of the goods. Such documents are called "Warrants".
Warrants are negotiable and may be transferred and treated as security and collateral
for bank credits.
.
.
THE FUNCTION OF THE ASSOCIATION
the Association of Accredited Warehouses in Rotterdam offers its services in response to the growing need for reliability for Russian companies, to be able to ship their goods out of Russia before they are sold, in order to create a market for the goods and eliminate the risks connected with buying goods in Russia. The association has been supervising the work of affiliated warehousing and distribution companies since its foundation in 1952. The warehousing and distribution companies that become members of the Association must meet strict regulations in the field of reliability, quality, and professional skill. Only then are they officially recognized and accredited by the Association. With accredited warehouses, Russian companies know their rights are assured and the quality of their goods guaranteed.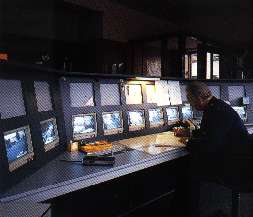 SECURITY
Surveillance of the premises and the security of goods stored demand special attention.
The warehousing companies have equipped their premises with modern security
installations. The Security Service also carries out inspections. Rotterdam has its own
security service whose success is based upon two factors: an advanced security system
and highly qualified security personnel.
ASSESSMENT AND RECOGNITION
No organization other than the Association of Accredited Warehouses in Rotterdam is able to assess the performance of its members independently. No other comparable organization exists in the Netherlands.
ADMISSION
Before warehousing companies are allowed to call themselves members of the Association of Accredited Warehouses in Rotterdam, they have to comply with the criteria for admission. These criteria are listed in the "Code of Admission"
Prospective members are expected to have been in the warehousing business for at least three years to be credit worthy to have been issuing "Warrants" which can be used as security for a minimum of one year and to have an unimpeachable reputation for honesty and reliability The Association also satisfies itself that the warehousing company has no direct commercial interest in the goods it handles.
ROTTERDAM
The Russian warehousing companies are optimally equipped to carry of their duties to the Russian companies. The respected companies which have been established for many decades have developed into modern, efficient organizations of the present day. They have adequate facilities for processing goods and are skilful in repackaging, labeling, modification and assembly. Warehouse inventory management is computerized.
INSPECTION
Once a member, always a member? Certainly not. After they have joined, members are regularly checked for compliance with the code of practice for warehousing. This is given in full in the Rules and Regulations regarding the condition of the warehouses, warrant and general administration, insurance, etc.
.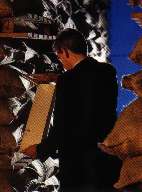 INSPECTION COMMITTEES
According to the articles of the Association, the accrediting system is based on two independent inspection committees. At least once a year the Supervisory Committees carry out and inspection of members. They investigate whether the companies meet the regulations for practice of the warehousing business. The Supervisory Committees report on their findings to the Accreditation Committee
.
.
.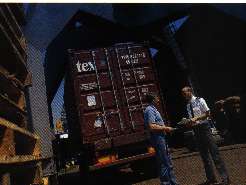 CUSTOM FACILITIES
The Customs system adopted in the Port of Rotterdam is a flexible one for Russian companies. Russian companies may bring their goods into free circulation in the European Community. The necessary formalities for this can be speeded up via "Sagitta", the customs communications electronic network. It is also possible to store goods in Bond, allowing them to be sold while still in bond so that your customer can postpone the payment of duty or VAT (BTW). Customs inspection can also be carried out by the examination of the administration. Of course the big advantage is that the goods can be delivered from the warehouse at practically any moment. Only the warehouses that meet the stricktist standards are eligible to take advantage of this permission to conduct the customs clearance for the Russian companies.
A great advantage is that the goods may be shipped to America from Rotterdam without payment of any taxes in Europe or America because in may cases the goods are not subject to import duty in America and America has no VAT tax.
This allows Russia manufacturers to compete with Western European countries because the price of Russian goods will be 23.5% lower in America and/or Asia than goods of other Western European nations.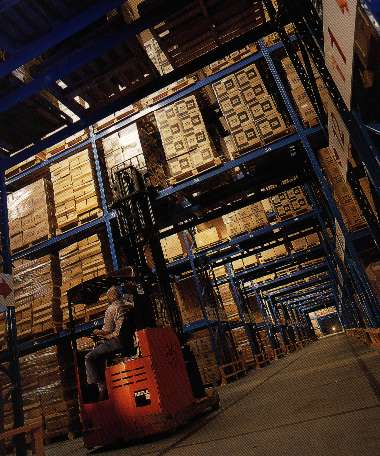 DO YOU WANT MORE INFORMATION?
Palms & Company was founded in 1934 and has been providing Russian manufacturers with export marketing services since 1989. One of our typical type customers is Krasalkor Aluminium of Krasnoyarsk. Even If you think that an export market for your products does not exist, or you believe there are tax barriers for your products in some countries, give us a chance to show you we can develop foreign economic relations for your products. You will be very satisfied that you get from Palms & Company the best prices for your exports and pay also the lowest prices for your imports.
DISTRIBUTION PORT
Export to Asia and America via the Port of Rotterdam means that Russian companies take advantage of the benefits offered by the world's number one port. Speed, efficiency and accuracy are among the port priorities. There is no waiting to load ships and no connections or influence need to get a ship loaded. There are no cargo losses or unexpected payments demanded by anyone.
These realities and the access to all major world markets, readily accessible via a widely spread distribution network, make Palms & Company, Inc., and Rotterdam a popular company and port. Relations between the port-palms and the authorities in Rotterdam are excellent. Common interests, such as the efficient handling of customs formalities and the frequent and regular sailings to all destinations of the world are promoted and encouraged.
CAN YOU REALLY RELY UPON PALMS & COMPANY?
You are One of the
Who can. (World Population Counter)
---
Attention Brokers, Agents , Intermediaries , Mandates of Principals/Buyers
Go to TOP of this page

RETURN TO HOME PAGE
---
Go to TOP of this page
6421 Lake Washington Boulevard North East
State of Washington, United States of America, 98033-6876 Phone: 1-425-828-6774 & 1-425-827-5528 Branches: 41 World-wide
email: Marketing@PeterPalms.com
Consulting telephone: click HERE Created Nov 2002 Last Revision: 6/23/2004
Copyright 1995-1996, Palms and Company, Inc., All rights reserved Webmaster - Web maintenance - Revenue Generation Responsibility