Halal, Muslim, Islamic dietary law, Islamic Food and Nutrition Council of America, Plant facing Mecca, mechanical halal slaughter, blessing in the name of Allah, slaughter by hand, blessing in the name of Allah
Palms' Halal Food
Know Whom you are dealing with. You may wish to decide whether you feel comfortable about our credibility, before you read our opinions and advice
Credentials
The many faces of Dr. Palms
References - Testimonials - History
Awards

Awards
IBM - ATT - Microsoft - Magellan - Time Warner - Europe Online - NYNEX
Импорт Продукты -Мясо - Питца - Фрукты консерви - рованые и свежие. Вразильский кофе - Чай - Сахар - Мука конфеты - орехи - шоколад - картофельные чипсы
HALAL MARKET EXPANDS IN THE UNITED STATES
Two decade ago one could find only one store in new York that sold food for observant Muslims. This year when Muslims make the traditional biryani- meat rice and yogurt- for the Muslim feast of Eid al-Fitr which started Dec. 6th this year they will not have to travel far for ingredients.
As the Muslim population has grown in the United States of America, so too have the number of North American businesses that produce and sell foods that meet Muslim dietary requirements called halal.
Halal beef patties and fast food style chicken nuggets can now be found on the shelves of grocery chains and Palms & Company offers boned canned Halal chicken world-wide.
Like Jews who keep kosher, devout Muslims can not eat pork and can only eat meat killed in ritual slaughter. Foods processed with alcohol and non-halal animal products such as lard can also be harem, or forbidden.
The Islamic Council of America, among the few United States groups that certify halal producers, has authorized more than 200 North American businesses, ranging from small producers to corporations whose product lines include goods for export to Muslim countries.
There is a tremendous demand for Palms Halal Canned Boned Chicken. International sales remain the largest source of profits for Palms & Company, Inc., but that could change. Palms & Company expects sale of Halal products to reach a level of $6 billion dollars in the United States.The number of Muslims is expected eventually to exceed the number of Jews in the United States. Kosher food alreayd has about $6 billion in annual sales in the united States.
The Muslim population in the United States now estimated at 6 million.
The Hala industry poses some special challenges. Islamic dietary laws are complex, especially when applied to mass food production. Some Muslims will only eat animals slaughtered by hand by a Muslim who recites a blessing in the name of Allah as he kills the animal. All the blood must then be drained from the carcass before it is processed.
However, other Muslims will except mechanical slaughter in poultry processing, for example, as long as the blessing is said while the animals are killed. Another group prefers that the plant where the food is produced faces Mecca, Islam's holiest site. And some believe the blessing for the animal need only be said just before eating.
Palms & Company is prepared to meet the most exacting standard of Halal and to earn the symbol of - a crescent and letter "M"- on packaging.
We look forward to meeting your requirements.
Buying Agent Services in Europe, North & South America, Australia for Russian, Latvian, Lithuanian, Estonian, Belarus, and Ukrainian importers & distributors of food products. Пос Русский
If we don't manufacture it ourselves now, we will make it for you. If we can't make it for you, we will have someone else make it for you in the quality necessary to provide it at the price you want to pay. You tell us what you want and the price you want to pay for it and we will supply it.
International Home Foods Inc. (New York Stok Exchange Ticker Symbol IHF)j
Ralcorp Holding (NYSE Ticker SymbolAH)
General Mills (NYSE Ticker Symbol GIS)
U.S. Foodservice (NYSE ticker symbol UFS
Vlasic Foods International (NYSE Ticker Symbol VL)
Keebler Foods Company (NYSE Ticker Symbol KBL)
EMC services offered to Manufacturers who seek to develop or expand the markets for their products in the Former Soviet Union, The Baltics, Eastern Europe and Central Eurasia. Want to talk to me now by telephone? click here
SPECIAL OFFER
PALMS HALAL POULTRY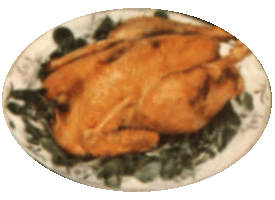 CANNED BONED CHICKEN
Canned food may have been around
for over 200 years, but it▓s still a big part of today▓s food, lifestyle and nutrition trends.

In fact, canned food can be linked to three of today▓s most significant trends; functional nutrition, demand for more flavor and time-saving solutions for the table.


Design a label for this can and win $1,000

Round Can
height: 4 11/16t inches 12 centimeters
Diameter: 3 14/16th inches 10 centimeters

LABEL: Palms Poultry or Private brand
labeling to your specifications

ALSO MARKED: Ready to Eat

ALSO TEXT: :This Boned Chicken if fully
cooked and ready to use.

It may be eaten cold, heated in broth
creamed or used in soups, casseroles,
sandwiches and salads

For details of quality Assurances and Specification please click her
GENERAL
Price $2.17 per pound (completely boned = equivalent of $1.09 per pound for boned chicken )
Special offer 16,800 shipping boxes of 24 cans each of 29 US ounces (833 grams) available.
Total quantity: 403200 cans
Weight per can 1.81 pounds US. Price per can $3.93
Total Price: $1,572,480

Canned boned poultry (commodity) produced from the classes of chickens and
turkeys (poultry) described in the Specification will be packaged and 24 cans packed in
fiberboard shipping container. Weight 44 pounds (20 kilograms.
OR, Fifty ounces (1.42 kg) of commodity also available, packaged in a
404 x 700 size metal can and packed 12 cans in each fiberboard shipping container.
Terms: Wire transfer with order.
WHO ELSE BUYS THIS PRODUCT
The U.S. Government Commodity Procurement Branch annually purchases approximately 175 million pounds of poultry and egg products, totaling about $150 million..
The U.S. Government will assist in providing certification for exports of poultry to Russia.
Since the canned boned poultry program was announced on December 16,
1997, The U.S. Government has purchased 1,388,000 pounds of canned boned poultry.
US Government distributed 1.4 billion of pounds of food worth over $700 million in 1991
Palms & Company, Inc. Copyright 1998
Palms'
International Catalog of Products
optimized for
MS Internet Explorer @ 1024X768
click image to return to: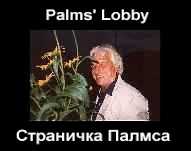 ---
---
CAN YOU REALLY RELY UPON PALMS & COMPANY?
You are One of the
Who can. (World Population Counter)
---
---
Attention Brokers, Agents , Intermediaries, Mandates of Principals/Buyers
Go to TOP of this page

RETURN TO HOME PAGE
---
Go to TOP of this page
6421 Lake Washington Boulevard North East
State of Washington, United States of America, 98033-6876 Phone: 1-425-828-6774 & 1-425-827-5528 Branches: 41 World-wide
email: Marketing@PeterPalms.com
Consulting telephone: click HERE Created 1995 Last Revision: 6/23/2004
Copyright 1995-1996, Palms and Company, Inc., All rights reserved
Last Revised Feb 8, 2003