RUSSIAN FUR MARKET IS LARGEST IN THE WORLD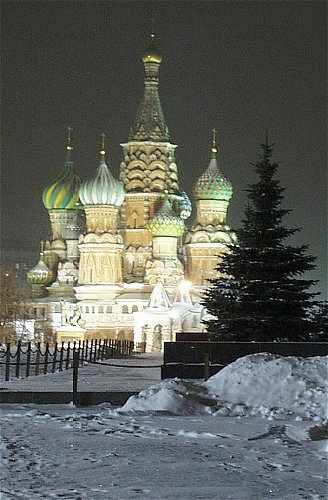 "From a scientific point of view, fur animals that have been domesticated for more than ten generations must be considered as so far genetically removed from their ancestors that they have to be treated as fully domesticated subspecies. Irrespective of the present taxonomy of the animals it has to be realized that it would be disastrous to the welfare of the animals to go on treating them as wild animals in respect to legislation. The majority of farmed fur animals require the same status as all other commonly held animals in modern husbandry."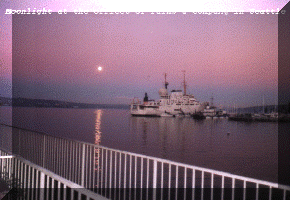 PALMS & COMPANY - VIEW FROM SEATTLE OFFICES
For fur coats and jackets of all sizes for men and women at lowest prices on the planet -
click on blue for
You are One of the People
HERE. (World Population Counter)
FUR SCRAP -- FUR BEDSPREADS --
Women's High Fashion Fur Hats -
Men's Business Fur Hats - Women's & Men's Sport's Fur Hats - Russian Fur Hats
CLICK HERE FOR FUR PLATES & scrap raw materials used for manufacturing fur apparel, clothing, teddy bears, hats, blankets, quilts, comforters, bedspreads, apparel collars and cuffs.
NEW COATS & JACKETS
DECEMBER 1, 2003
Long Haired Beaver Sheared trim vests - Black & White Rabbit - Sculpted Pinsquare Sheared Beaver - Ivory Long Haired Beaver - Beaver parkas - Urban Sheared beaver - Beaver vest - Beaver Jackets - Shearling Look - Beaver Coats - Whiskey Sheared Beaver - Golden Island Fox Trim - Stars & Stripes - Olive Leaf Trim - Jungle City Sheared Beaver - New Diamond Carved Sheared Beaver - Quiet Elegance - Persian Lamb - Red Sheared beaver - Rose Beige Sheared beaver - Black Lamb Reversible to Black Nappa - Double faced Beaver Reversible - Woven Mink Reversible to Nappa - Reversible Nutria to Antique Nappa - Ladies Female Parkas - Man's Dyed Jacket - Man's Female Mink Parkas - Sheared Mink Reversible Leather Long hair Mink - Sheared Mink Reversible Glama Mink Trim - Sheared Mink Reversible Leather - Sheared Mink Horizontal - Sheared Mink Reversible to Nappa - Sheared Mink Sable Trim - CLICK HERE
---
---

About The Portal To Russia -----

How To Subscribe -----

Электронная почта Dr. Palms
Know Whom you are dealing with.
You may wish to decide whether you feel comfortable about our credibility, before you read our opinions and advice
Credentials
The many faces of Dr. Palms
References - Testimonials - History
Awards

Awards
IBM - ATT - Microsoft - Magellan - Time Warner - Europe Online - NYNEX
This firm is federally licensed by the United States Government. All shipments are in strict compliance with the laws of the United States as administered by the United States Department of The Interior, U.S. Fish & Wildlife Agency.

---
Fur flies in Russian market (click on pictures to enlarge them)
The world's largest fur market is undergoing big changes in the demand cycle. Booming demand for fur in Russia during the mid-1990s was stimulated by cheap imports from Greece - but that wave of low-quality sales petered out as the market gave way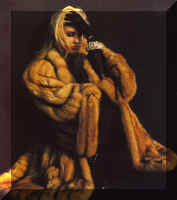 to sophisticated domestic garments, commanding average retail prices of US$2,000 per coat.
Last winter, only 750,000 Russian women bought fur coats, half the number in 1998. But market size in value terms remained virtually unchanged at US$2.4 billion over each of the two years. Independent market watchers and furriers are confident that the Russian market has reached a level of maturity which is now sustainable into the future. The market is now more likely to focus on the consumer who is buying a fourth or fifth fur coat valued at between US$2,000 and US$5,000, rather than a customer who is buying a first coat.
Paradoxically, consumer preferences are now split between domestic furriers and the more up-market importers. One reason is because of the contrary nature of Russian shoppers. For example, short, dyed-mink coats are in vogue among consumers in other European countries but Russian women prefer the long raccoon or fox coats with hoods.
Russian suppliers of fur clothing lose ground
The Russian fur clothing domestic trade is in the doldrums. Eight years ago, the country imported only 1% of fur clothing. Today, almost 85% of its fur garments and accessories are imported.
Russia still supplies a large volume of raw furs to Greece, the Netherlands, Turkey and the US. However, it runs short of mink, sable and fox skin mainly because of poor breeding conditions. In addition, trappers in the Polar Circle refuse to supply squirrel, weasel, muskrat and fox skins following the inability of government agencies to make on-the-spot payments.
Another blow to the domestic fur clothing trade is the government's failure to run sheep-breeding farms. Instead, competitors from Greece, Turkey and South Africa are exporting large quantities of fleece to Russia.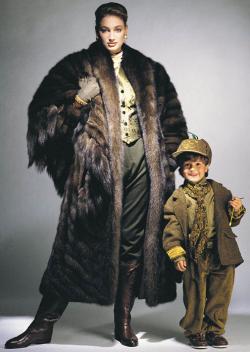 In an unprecedented move, the St Petersburg Fur Auction now rejects Russian polar fox furs for auction "because their starting prices are not competitive." Taking advantage of the situation are suppliers from Hong Kong and Mainland China, who are shipping these furs for processing in Russia or are selling fox garments to Russian retailers.
According to trade association Russian Fur Concern, Russia is now importing more than 35 million tons of furs as fur production in the country continues to drop. Domestic production of women's fur coats and children's fur garments also falls. Russian manufacturers can only cope with the demand for fur hats and collars.
Not surprisingly, big fashion names like Fendi Gucci and Valentino no longer market Russian-made fur clothing. Nevertheless, it still targets the Russian market, where annual sales of fur garments and accessories are estimated at US$ 2.4 billion.
For some Russians, it enhances their social status when they put on winter clothes made of fleece. For the majority of the country's population of 150 million, however, they need to keep warm for almost half of the year.

Another reason for Russia's unique market can be traced to the revival of middle-class fortunes, as the country's economy has taken on a more cheerful glow. Russian women seem to want to buy fur coats for everyday use. That is having a knock-on effect to the sales of quite expensive non-fur coats. The non-furs are selling well when fur coats are simply not available at more reasonable prices.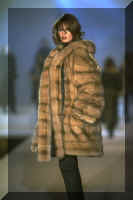 However, Russian furriers are experiencing a change of fortunes for the better, managing to put their unprofitable days behind them, as they compete favorably with less expensive Chinese and Greek imports.
The result has been that Greek furriers are fighting back. Russian tabloids are running commercials offering five-day package tours to Greece for as low as US$150 - but with an obligation to spend at least US$500 on Greek furs. In the event that tourists on the deal fail to buy fur, they have to pay back US$300 to the tour operator. The rather unsavory look to the arrangement is not as it seems. The cost of the package is borne by the entire customer base, together with Greek furriers and supported by fur sales. The scheme actually has popular support among Russians, who take advantage of the deal for beach holidays, with some fur shopping on the side.
Russian furriers are trying a different approach in appealing to the more cost-conscious. Russian furriers are offering fur hats and cheaper furs such as sheepskin, rabbit, nutria and astrakhan.
Oh My
SABLE

SABLE RUSSIAN
CANADIAN SABLE
SPECIAL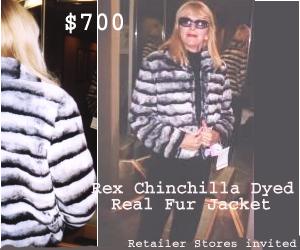 CAN YOU REALLY RELY UPON PALMS & COMPANY?
---
---
Attention Brokers, Agents , Intermediaries, Mandates of Principals/Buyers
Go to TOP of this page

RETURN TO HOME PAGE
---
---
---
Go to TOP of this page
6421 Lake Washington Boulevard North East
State of Washington, United States of America, 98033-6876 Phone: 1-425-828-6774 & 1-425-827-5528 Branches: 41 World-wide
email: Marketing@PeterPalms.com
Consulting telephone: click HERE Created Nov 2002 Last Revision: 6/23/2004
Copyright 1995-1996, Palms and Company, Inc., All rights reserved