<script language="JavaScript1.2" src="http://www.altavista.com/r?inc_translate"></script>

Services
Chinese dragon pics, Chinese imports, china import, china manufacturer, Taiwan manufacturer directory, Hong Kong marketing, china visa applications, international china company, china imports, Gangzhou china, china exports, china import export, Taiwan search engine, china business directories, business practices in Chinese culture, republic of china trade, china international trade, china trade directory, china business directory, asia search engines, Hong Kong web designers, trade with china, china business search engines, china business assistance, Hong Kong, china, hung Hom, Nanhai, export marketing, Webdesign, keywords, advertising, metatags, html, search engine, registration
---
---
EXPORT MARKETING SERVICES TO UNITED STATES OF AMERICA FOR CHINESE MANUFACTURERS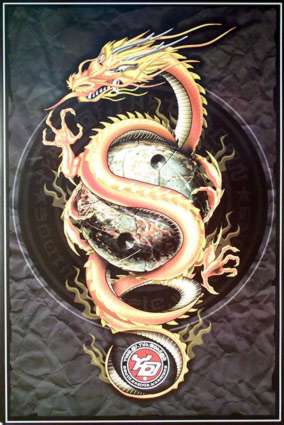 WATER DRAGON: The Water Dragon is less selfish and opinionated than the other Dragons. He is more inhibited and less power-hungry. He can accept defeat without recriminations. He makes a good negotiator as he knows when, where, and how to apply pressure. He has a tendency to be over-optimistic and needs to learn how to relinquish what is unfeasible so that he can concentrate his energies on the most rewarding endeavors.

More about Dragons
Traders get ready for automation

The U.S. Customs Service will begin enforcing a rule on Feb. 1 2003 that requires ocean shippers to file manifests of container-packed cargo 24 hours before leaving foreign ports,

Click here if you want to speak to an English Speaking Expert NOW!
---
We provide "Export Marketing Services" to Chinese manufacturing companies that want to develop markets for their products in the United States, Canada and Mexico. These markets have more than fifteen million RETAIL businesses.

We are pleased to inform you, that we are able to provide
advertising services in the United States to you, which would
bring your products to the attention of the 250,000,000 consumers
ready to buy your products a retail prices 600% higher than you
currently receive from American importers that currently buy from you
This service would include acquainting all of these buyers with
descriptions of your products and prices and terms of delivery, including
photographs of the products and descriptions of packaging and shipping
costs.

In addition we would serve as your Branch Export Marketing Office in the
United States, so that buyers would have recourse to a domestic
corporation in cases where the necessity arose of enforcing contractual
responsibilities and obligations.
Payment from buyers to you would be instant by credit card using email
to ebay@PeterPalms.com using PayPal.com and your products would be delivered
to the buyer within 3 days anywhere in The United States of America.
This eliminate the possibility fo loosing all your customers in the United States
whenever your former importer buyers decide to change supply sources. It starts
to give you your own control of the market place instead of depending upon
intermediaries.

The annual cost of these services would be somewhere between 2% and 6% of
the total annual sales volume, which you determine is the amount of annual
sales volume that you want to create in the United States. In reality it would
cost nothing because you would be receiving 6 times as much as current buyers now
pay to you.

If you are interested in having our help to develop and penetrate the market in the
United States for your products we are ready to be hired to be your advisors.

A description, as well as the cost of these services can also be found at
http://www.PeterPalms.com/trade/exporttoworld.html

If needed, we can also offer your factory in China
our "Purchasing Agent" Services for any products
manufactured in the United States. These services are
described at: http://www.PeterPalms.com/trade/purchasingusa.html


You can find other pertinent files about our E-commerce services at:

http://www.PeterPalms.com/trade/
http://www.PeterPalms.com/webdesign
http://www.PeterPalms.com/webdesign/metatag.html
http://www.PeterPalms.com/webdesign/indexregistration.html
http://www.PeterPalms.com/webdesign/it.html
These services include
Web design and refinement of existing web pages
Website Promotion and Advertising
HTML "keyword" metatag tabulation from a database of 450 million English phrases
Rewrite web page visible text to conform with metatags and search engine algorithms
Registration of website with the 14 major search engines that handle 95% of the daily traffic of 341,000,000 enqueries
Secure high ranking with search engines for Chinese manufacturer
Create appropriate HTML "title" and "description" metatags
Find importers, distributors and wholesalers in United States that will become your customers
You can reasonably expect these activities to create 1600% in new sales revenues for the amount of the advertising budget. Each $6,000 in advertising budget can reasonably be expected to create $100,000 in new sales revenue annually.

We can arrange to have a representative in our office that speaks Chinese
contact you if you wish to discuss buying these E-commerce advertising and marketing services .

REFERENCES, TESTIMONIALS, CREDENTIALS AND TRACK-RECORD

Industry Experts
EXPERT CONSULTING - EXPERT WITNESS SERVICES

U.S. Government
PeterPalms.com/graphics/eMedreREVf.jpg

Testimonials: www.PeterPalms.com/palreco3.html
References: www.PeterPalms.com/palref2.html
About Dr. Palms: www.PeterPalms.com/about2.html
History of Company: www.PeterPalms.com/russia/texts/pd61.html
Many Cultural Faces www.Peterpalms.com/manyfaces.html

Memberships

Smart Partner Panel - "The Net Economy Trade Magazine
The Partner Panel is made up of a select group of
strategic decision makers at the forefront of their
industries whose knowledge, opinions, and expertise help
determine the future of the solutions and
technology they provide to their customers.

CIVITAS, an international consortium for civic
education,
aims to strengthen effective education for informed
and responsible citizenship in new and established
democracies around the world. The CIVITAS consortium
is composed of individuals, non-governmental
associations and governmental institutions from
many countries as well as international
organizations.



Example of Client
http://www.PeterPalms.com/catalog/alu

Branches in Eastern Europe and Former Soviet Union
www.PeterPalms.com/palmswhere.html


Do You Like To Look Into Your Partners Eyes?: Dr. Palms Photos:

Summit: http://www.PeterPalms.com/graphics/peter.jpg
Dress: http://www.PeterPalms.com/graphics/palms8.jpg
Casual: http://www.PeterPalms.com/graphics/palm2.jpg
REFERENCES - CREDENTIALS - TESTIMONIALS - TRACK-RECORD
FROM SECRETARY OF STATE OF WASHINGTON February 4, 1991
I am pleased to wrtie you about Peter Palms and his corporation Palms & Company, Inc. Palms & Company, Inc. is chartered under Washington State law. As you might know, Washington State has had numerous business relationships with the Union of Socialist Republics for many decades.
It is my understanding that Palms & Company, Inc. is authorized to be the founder and shareholder in Soviet finance and banking businesses including Vostokinvestbank. Our state has no laws which prohibit this type of activity or any other lawful import, export, manufacturing, buying or selling activity within the Soviet Union by an American chartered corporation or company.
Over a period of the last several months, I have had an opportunity to get to know Mr. Peter Palms, the founder of Palms & Company, Inc. On a recent trip to the Soviet Union, he conducted himself extremely well and appeared to be doing an excellent job in developing relationships between the businesses of our state and the programs of the Union of Soviet Socialist Republics.
My very best wishes to you
Sincerely
Ralph Monro
Secretary of State
---
Clinton - Yeltsin Summit
FROM PRIME MINISTER OF CANADA Le 3 avril 1993
Dear Delegate Dr. Palms
On behalf of the people and Government of Canada I am happy to welcome you to Vancouver on the occasion of the first meeting between U.S. President Bill Clinton and Russian President Boris Yeltsin.
I am hopeful that your discussions will help to shape the evolving relations between the United States and Russia and contribute substantially to building international peace and security.
With my best wishes for a memorable visit
Brian Mulrooney
Prime Minister of Canada
---
FROM U. S. AMBASSADOR TO RUSSIA - ARTHUR HARTMAN & NEW YOUR STOCK EXCHANGE
March 11, 1993
Dr. Peter John Palms IV Palms & Company , Investment Bankers
Dear Dr. Palms
The New York Stock Exchange Chairman and CEO William H. Donaldson has agreed to host a breakfast in honor of Russian Deputy Prime Minister Chubais at 11 Wall Street on Thurday march 18.
In his capacity as Chairman of the State Committee for the Management of State Property, Mr. Chubais, a fluent English speaker, will discuss the latest policies and issues surrounding the country's privatization program and the many opportunities for foreign investment in Russia. Mr. Chubais' visit to new York is being sponsored by the European Bank for Reconstruction and Development and the British Know How Fund.
The breakfast will be held at 11 Wall Street, in the Board Room. We will begin at 8:15 and should conclude no later than 9:30. A small group of your fellow industry leaders also will be present for this occasion, which is informal and off-the-record.
Please respond to Robin Liebewitz at (202) 778-1040
Sincerely Arthur A. Hartman
Ambassador to the Former Soviet Union
---
U.S. Small Business Administration
Mr. Peter J. Palms, IV, president Palms & Company, Inc.
Dear Mr. Palms
In 1981 and 1982 you served as consultant to the U.S. Small Business Administration. I am also aware that you served as a venture capital consultant to the U.S. Department of Commerce Minority Business Development Agency in 1982 and 1983 for a total payment of $162,000. In conection with these services you reported securing in excess of $4 million in equity financing, $3 million in debt financing and providing marketing assistance which generated over $5 million in new sales for client companies.
In my opinion, you have demonstrated a successful track record of generating venture capital and considerable expertise in business management in general.
Sincerely
William Wade Assistance District Director Management Assistance U.S. Small Business Administration
---
UNITED STATES DEPARTMENT OF COMMERCE - INTERNATIONAL TRADE ADMINISTRATION
Sept. 12, 1991
I have know Peter Palms professionally for about 8 years. My office has assisted him in a number of projects that he has been engaged in around the world. My impression is that he possesses high business ethics, creative intelligence, and reliable business habits. I have found him to be a worthy business contact and would not hesitate to refer him to others.
Over the past 5 years, or so, Mr. Palms has been making inroads in the U.S.S.R. via numerous business trips throughout that country. During these trips, he has established quality business contacts in many republics and in many industries. He has lectured on western management practices, researched business opportunities, facilitated western investmens, and has, on numerous occasions, met with Soviet businesspeople visiting the U.S..
I feel confident in Dr. Palms' ability to identify your potential and to further your effort and goals in the U.S.S.R.
Sincerely

James Helwig
Trade Specialist
United States Department of Commerce
International Trade Administration
Arthur Young Accountants Entrepreneur of the Year 1987
To Honor those individuals and companies whose ingenuity, hard work and innovation have created successful and growing business ventures
This certificate presented to to:
Peter J. Palms IV Palms & Company, Inc.
Arthur Lipper, Chairman, Venture Magazine
Jerome Engel, Director Entrepreneurial Services, Arthur Young
Dan R. Garrier, national Director Arthur Young
---
U.S. Senate
January 19, 1990
Dr. Peter J. Palms IV
Thanks for the summary of the findings made during your recent trip to the Soviet Union. They confirmed much of what I had understood to be the case. The Soviet Economy is in shambles.
I agree with you that, while some form of aid is necessary, we would be wasting our scarce tax dollars by simply sending the Soviets cash grants.
Sincere
Slade Gorton
United States Senator
---
NEWT GINGRICH
November 30, 1992
Dear Peter
I wish you the best of luck in your efforts to help U.S. companies in Russia.
If I can be of assistance in this regard, please let me know.
I wish you much success.
Newt Gingrich
House of Representatives
Congress of the United States
---
Ministry of Food Industry - Republic of Armenia February 1, 1992
To. U.S. Deputy Secretary of State Eagleburger
We need the help of Palms & Company, Inc. to complete joint projects for improving the food processing industry. They have spent more than one year contributing such technical experience and we trust them.
Sedrak M. Sedrakyan
Ministry of Food Industry of Republic of Armenia.
---
From: General Motors Corporation - FSU Operations May 25, 1993

Dear Dr. Palms
I will be traveling to the Russian Federation from June 1 - June 11 and would welcome the opportunity to meet with you and your staff or potential dealer candidates that you may have identified. In the meantime, please call so that we might dicuss these matters further. I look forward to talking with you soon
Best regards .............
Area Manager
---
From Eduard Shevardnadze
(Currently President of Georgia)
Dear Dr. Palms
I wish to thank you for your cooperation in promoting efforts for the Soviet Union. I can assure you that you will enjoy political and administrative support here. Ambassador Tarasenko has been entrusted to discuss and coordinate with you and those you have invited to participate.
We are looking forward to more cooperation with you.
Sincerely
Eduard Shevardnadze
Prime Minister of The Union of Soviet Socialistic Republics
---
May 12, 1989
USSR Academy of Science

Dr. Pyotr J. Palms has provided important and significant assistance to soviet company employing the equivalent of a Fortumne 500 company and having a vary large comparable sales with plants in all of the major Soviet republics. His investment banking services provide us with access to export markets for our varied product lines as well as significant investment of capital. They have arranged introductions to Mayors and Gorvernors of some 20 cities and states as well as the deans of many prominent U.S. Universities who have extended us the courtesy of serious lengthy meetings and opportunities to present speeches to important centers of influence in the U.S. Their staff in major cities of the U.S. have provided very helpful introductions and meetings to people like Governor Dukakis, Ross Perot, William Justin of Knoll Corporation, whose house guest I have been, the Hunt Family, Bill Gates, Microrim, Tandy Corporation. In all these matters they have aranged effective press and media coverage.
Dr. Palms continues to travel in the Soviet Union and lecture at the Moscow and Leningrad Business Schools. He has standing invitations to make such appearances in several of the Soviet republics and is very much sought after. His visa is routinely approved. He is well known to at least 200 of the top level business managers of the Soviet corporations and has proven himself extremely effective in assisting soviet industry in transitioning from military manufacturing to consumer goods manufacturing through investment. He is well respected and considered influential in these matters. His relationship with the Ministry of Finance, Vneshekonombank, Moscow City Council and other State agencies continue to be constructive and productive.
We therefore recommend his work, which has proven very satisfactory and I will continue to use his services. This may be confirmed by direct dial fax to moscow at 7-095-207-00-08 or tel: 207-00-03
Sincerely
Dr. Vladimir Lisichkin
Director General USSR Academy of Science
Dr. of Economics Professor
---
European Bank for Reconstruction & Development
30 September 1993
Dear Dr. Palms
Let me say how much I enjoyed our private meeting in Amsterdam and meeting a real entrepreneur with in depth hands on experience from investing in Russia. Your experience is unique and valuable.
The "Debt for Equity" swaps mentioned in your letter and discussed between yourself and the "London Club" represented by Deutsche Bank could in the future be of interest to us on a case-by-case basis.
Potential cooperation between us could be started out on a practical level. For example, when EBRD identifies investment opportunities in Russia, we could send you a summary. You could then explore with your network their interest. Please let me know if this is of interest to you.
---
CENTRAL BANK OF RUSSIA
July 15, 1992
respectable Mister Palms
We are answering your letter of June 22 and telling you that to consider the proposal the Central Bank must have information about details and the source of roubles, belongs to american company you've mentioned and the purpose of using those roubles on the territory of Russian Federation
Mr. A.I. Potemkin
Head of Foreign Operations Department
---
President of Karakalpakstan, Uzbekistan
April 1, 1992
Dear Pyotr Palms
With great and deep satisfaction I have received news about possibility to take part. As I learned this invitation become to be possible because of your help. I would like to say one more time thank you very much to Mr. Peter Palms for making possible to show Karakalpakstan to the United States of America
With deep respect to you
President of Government of Karakalpakstan D. Shamshetov
---
From: COMMANDER IN CHIEF - GENERAL STAFF - SOVIET ARMY
11 January 1991
We hereby give blanket permission for Dr. Peter Palms to travel within all closed miltary security areas of the Soviet Union.
G. Krivoshjev Zamestilek Nachalnika
Generalnogo General-Polkovnik
---
Vostokinvestbank - Vladivostok 1992
Dear Sirs:
"Palms & Company has on deposit in their account in joint stock commercial bank "Vostokinvestbank" fax 7-4232-25-66-00 unencumbered 9 digit balances. We are prepared to transfer such balances by wire to any bank in Russia on an unrestricted basis in accordance with their instructions. Our experience with Palms & Company is completely satisfactory. In case they receive permission of the Central Bank of Russia to convert rubles into dollars and vice versa there will be no legal restrictions for them to deliver 10 or 11 digit sums if evidence of payment ability in exchange is demonstrated,
S.A. Ludvik
Vice-Pesident
CAN YOU REALLY RELY UPON PALMS & COMPANY?
You are One of the
Who can. (World Population Counter)
---
Attention Brokers, Agents , Intermediaries , Mandates of Principals/Buyers
Go to TOP of this page

RETURN TO HOME PAGE
---
Go to TOP of this page
6421 Lake Washington Boulevard North East
State of Washington, United States of America, 98033-6876 Phone: 1-425-828-6774 & 1-425-827-5528 Branches: 41 World-wide
email: Marketing@PeterPalms.com
Consulting telephone: click HERE Created Nov 2002 Last Revision: 6/23/2004
Copyright 1995-1996, Palms and Company, Inc., All rights reserved Webmaster - Web maintenance - Revenue Generation Responsibility