---
---
WE WILL BUY ANYTHING FOR YOU - ANYWHERE IN THE WORLD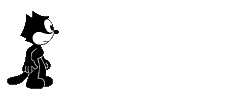 Click here if you want to speak to Dr. Palms NOW!
To discuss by telephone your Purchasing Agent Services requirements with a
"Solution Provider"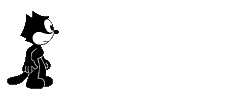 , Call Dr. Peter Palms PhD by
CLICKING HERE
GLOBAL SUPPLY MANAGEMENT REQUIRES INTEGRATED, INCLUSIVE, REAL TIME TECHNOLOGY
Subject: buying agent services
We understand that it is difficult for you from your country to find the most reliable suppliers of the best quality goods at the lowest prices. You need an office in each country that you buy from.
We market the products of the world's most prominent manufacturers We can act as your buying agent in 40 countries, and can help you buy the products you need at the best prices and quality from the most reliable manufacturers, such as carbamide nitric fertilizer or aluminum ingots, or fur coats fur pelts, machinery or automobiles, or food. In many cases the savings from arbitrage in currency exchange will be greater than the difference between the prices of manufacturers.
Our firm has been in business since 1934.
Because of our experience, we are able to find the highest quality products at the lowest world prices in 40 countries and on re-orders we can provide up to 24 months credit for payment and will accept payment in barter.
Our references, United States Government, testimonials, history, and awards from Microsoft, IBM, AT&T etc., can be found by clicking on these words. at the WWW URLs:
We serve principally as a buying agent for Manufacturer's OEM purchasing and industrial supplies and raw materials, but also for importers of container loads.

We also buy from special discount sources that have lower than factory prices such as auctions, bankruptcies, inventory sales, government auctions of goods with unpaid customs storage charges, production over-runs, mislabeled production runs (typographical brand name errors), department store returns, etc., etc., etc. The enables us to buy quality new merchandise at discount prices below costs of buying directly from the manufacturer.

We also buy for you directly from manufacturers at the lowest factory prices. Because for our volume buying we can get the lowest prices,without distributors or other intermediaries.
Our major buying activities on behalf of companies are: hospital apparatus and equipment, pharmaceuticals, canned meat poultry vegetables, fruit and juices, grains, coffee, sugar, tea, food storage and processing equipment, electronic components, commodities, computers building materials, houses, ships, textile manufacturing machinery, paint, raw materials, industrial machinery, oil & gas, metals, chemicals, minerals, aluminium, aluminum, automobiles, fertilizer and aircraft We estimate that we save our clients about 30% compared to the prices they presently pay for their purchases by employing our strategies and making use of the contacts that we have.
__________________________________________________________
We're qualified to your buying agents and purchase for you at the prices you want to pay or less whenever possible. Our services will save you money. The cost of goods purchased by Palms will be significantl less then the prices you have paid in the past and are presently paying.
Palms' compensation for its services consist of:
A) a negotiable basic annual administrative fee to cover initial and reoccurring monthly administrative expenses
B) a performance bonus consisting of a portion of the savings we achieve.
In connection with our representation of your company we will secure for you, whenever possible, exclusive distributorships, or franchises and rights to use of trade-names and brand-names and copyrights of suppliers world wide for your market.
We also provide the following services:
1. Making arrangement for most economical costs of transportation of the cargo and insurance of cargo while in transit to destinations chosen by you.
2. obtaining samples
3. Making arrangements with you for design of labels on products and printing of text on labels in accordance with the requirements of the Laws of your country.
4. Receiving wire transfers of cash from you for purchasing of goods
5. Making payments to your suppliers by providing such suppliers with our guarantees of payment, which are acceptable to these supplier if yours cannot be accepted by them.
6. Creating new methods of financing including mechanisms for using forfaiting.
7. Establishing lines of credit for you through Banks, with
such banks paying for you the invoices you receive from
suppliers and permitting you to repay the banks from six to
eighteen months after such invoices have been paid by the banks.
8. Arranging direct credit for you with the supplier companies without the necessity for arranging bank credit.
9. Arranging for 'forfaiting' financing transactions with British and Dutch banks
10. Assist you in finding American firms which make suitable strategic partners. Strategic partners are those which have:
Technology and experience in operating a global business in the same
industry.
Existing markets world-wide for products your company is
capable of manufacturing.
A demand for your company made components for assembly into American
made end products
Are eligible for foreign risk guarantees from U.S. Government or
European Government Agencies which reduce the risk of their investment in your company.
Palms & Company will assist you through activities designed to create a reduction in risks associated with investment in your country
Financing of businesses through loans and loan guarantees
Working with private investment funds which provide equity for U.S.
companies who chose you as a partner.
Assisting in the preparation of documentation required to obtain
insurance against a broad range of political risks.
Palms & Company, Inc. was established in 1934 The government agenciee
which provide the guarantees, have since their inception, supported investments of more than $100 billion dollars world-wide. All the guarantees provided by the The U.S. agencies involved in this work are backed by the full faith and credit of the United States of America. The United States has always lived up to its obligations and never defaulted on a debt. It is considered the best credit risk in the world.
11. Providing technology and "know-how' and management and accounting and "total quality management" services to you as necessary and desirable on such basis as is mutually agreed
Interested parties are invited to call The United States 1 425 828-6774 or to click HERE for telephone advice and mentoring services. Or e-mail
---
CAN YOU REALLY RELY UPON PALMS & COMPANY?
You are One of the
Who can. (World Population Counter)
---
Attention Brokers, Agents , Intermediaries , Mandates of Principals/Buyers
Go to TOP of this page

RETURN TO HOME PAGE
---
Go to TOP of this page
6421 Lake Washington Boulevard North East
State of Washington, United States of America, 98033-6876 Phone: 1-425-828-6774 & 1-425-827-5528 Branches: 41 World-wide
email: Marketing@PeterPalms.com
Consulting telephone: click HERE Created Nov 2002 Last Revision: 6/23/2004
Copyright 1995-1996, Palms and Company, Inc., All rights reserved Webmaster - Web maintenance - Revenue Generation Responsibility
---