---
---
---
Products & Trade Opportunities
in the
Russian Federation, The Baltics, CIS/NIS, & Eastern Europe

The are major opportunities for exporting to Russia in such products lines as food, apparel, pharmaceuticals, hospital equipment and apparatus, prefabricated housing, food processing, storage and packaging machinery, industrial production line machinery in oil & gas, forest products, mining, aviation, automotive, metal, fertilizer and other industries.
---
---

WHAT'S NEW -----

How To Subscribe -----

Email Dr. Palms
---
---
We offer experienced export marketing manager services to manufacturers who wish to develop a market for their products in Russia
References ......Testimonials ....... History ....... Track-record
PALMS RUSSIAN REGIONAL ADMINISTRATIONS PARTNERS
ссылки из администрации области
PALMS RUSSIAN BANKING PARTNERS
Products & Trade Opportunities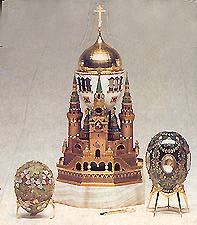 Barter - Counter Trade - Compensatory Investing. Exchange Russian land,
buildings, machinery, equipment, inventory, exports,and rubles for

European, American and Asian production machinery, raw materials,

consumer goods, travel, advertising, investment banking services,

capital search work, export marketing services and customers in 40 countries

Russian Space Vehicle Manufacturers & Commercial Launch Services

Yachts : Russian floating castles with ownership title in United States
United States Fur Exchange & Feed Supplier to Russian Fur Farms

Classic Lincoln Automobile 8 meters. A work of art.
Examples of U.S. Exports To Russia: Food - Books, machinery, house, etc etc etc

Message Communication & Marketing: We develop markets in Russia for the products of American, European and Asian publicly owned companies.
OIL INDUSTRY - What's happening with investments
COMPUTERS - Free computers for NGO's NPO's and Schools

Join The Russian Internet Communications Revolution now!!!

Additional Opportunities:
---
---
Go to TOP of this page
---

RETURN to Palms' Lobby

RETURN TO HOME PAGE
---
---
---
CAN YOU REALLY RELY UPON PALMS & COMPANY?
You are One of the
Who can. (World Population Counter)
Attention Brokers, Agents , Intermediaries, Mandates of Principals/Buyers
Go to TOP of this page

RETURN TO HOME PAGE

Go to TOP of this page
6421 Lake Washington Boulevard North East
State of Washington, United States of America, 98033-6876 Phone: 1-425-828-6774 & 1-425-827-5528 Branches: 41 World-wide
email: Marketing@PeterPalms.com
Consulting telephone: click HERE Created 1995 Last Revision: 6/23/2004
Copyright 1995-1996, Palms and Company, Inc., All rights reserved
---
---
---