CLICK ON FLAGS FOR LANGUAGE CHANGE

CLICK ON FLAG FOR LANGUAGE CHANGE
Document Courtesy of Palms & Company
FUR PLATES & scrap raw materials used for manufacturing fur apparel, clothing, teddy bears, hats, blankets, quilts, comforters, bedspreads, apparel collars and cuffs.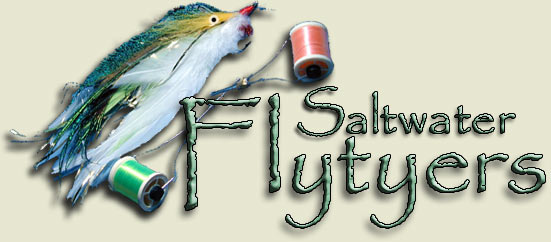 click on Fly Tyers logo for website details about Fishing Fly Tying Materials
The socio-Economic Impact of International Fur Farming
CLICK ON THESE FOR
NEW COATS & JACKETS
DECEMBER 1, 2006
Long Haired Beaver Sheared trim vests - Black & White Rabbit - Sculpted Pinsquare Sheared Beaver - Ivory Long Haired Beaver - Beaver parkas - Urban Sheared beaver - Beaver vest - Beaver Jackets - Shearling Look - Beaver Coats - Whiskey Sheared Beaver - Golden Island Fox Trim - Stars & Stripes - Olive Leaf Trim - Jungle City Sheared Beaver - New Diamond Carved Sheared Beaver - Quiet Elegance - Persian Lamb - Red Sheared beaver - Rose Beige Sheared beaver - Black Lamb Reversible to Black Nappa - Double faced Beaver Reversible - Woven Mink Reversible to Nappa - Reversible Nutria to Antique Nappa - Ladies Female Parkas - Man's Dyed Jacket - Man's Female Mink Parkas - Sheared Mink Reversible Leather Long hair Mink - Sheared Mink Reversible Glama Mink Trim - Sheared Mink Reversible Leather - Sheared Mink Horizontal - Sheared Mink Reversible to Nappa - Sheared Mink Sable Trim -
CLICK HERE FOR OTHER PRODUCTS
CLICK HERE FOR
You are One of the People
HERE. (World Population Counter)
Know With Whom You Are Doing Business
You may wish to decide whether you feel comfortable about our credibility, before you read our opinions and advice
Credentials
The many faces of Dr. Palms
References - Testimonials - History
Awards

Awards
IBM - ATT - Microsoft - Magellan - Time Warner - Europe Online - NYNEX
This firm is federally licensed by the United States Government. All shipments are in strict compliance with the laws of the United States as administered by the United States Department of The Interior, U.S. Fish & Wildlife Agency.
---
---

About The Portal To Russia -----

How To Subscribe -----

Электронная почта Dr. Palms
---
Interested in Coats or Jackets made from any of there pelts? Then visit our photograph catalog by clicking here and for hats click here
CLICK ON PHOTO FOR LARGER VIEW!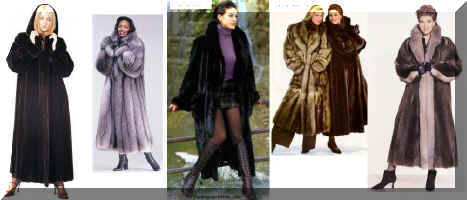 Interested in Fur Bedspreads from Twin to King size made from any of these Pelts? Then visit our photograph catalog by clicking here
Want to see pelts Then click here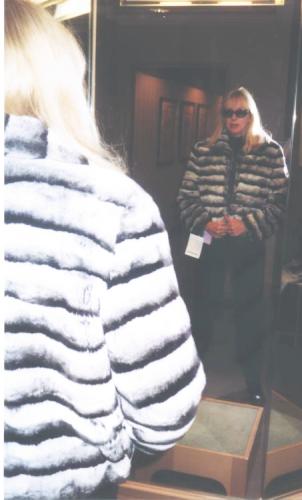 REX CHINCHILLA DYED REAL FUR JACKET $700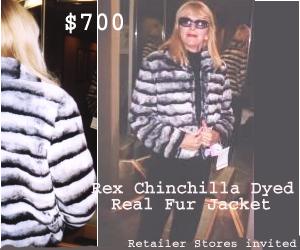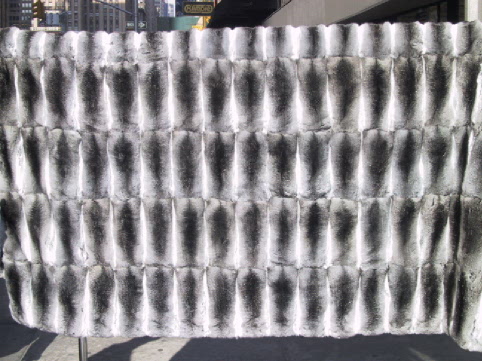 CHINCHILLA PLATES - ALL SIZES
MINK FUR PELT PLATES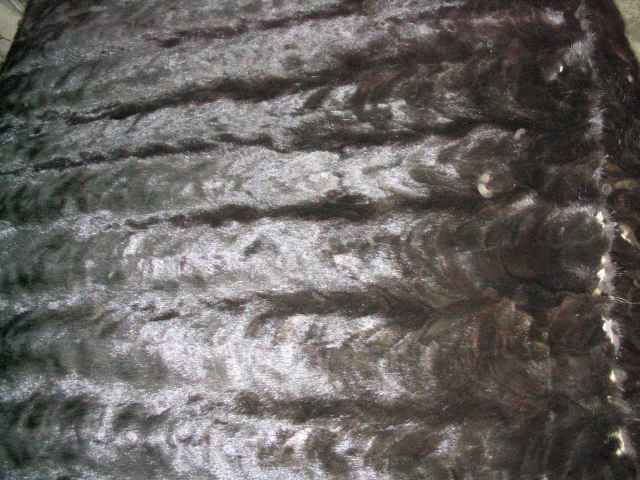 BLACK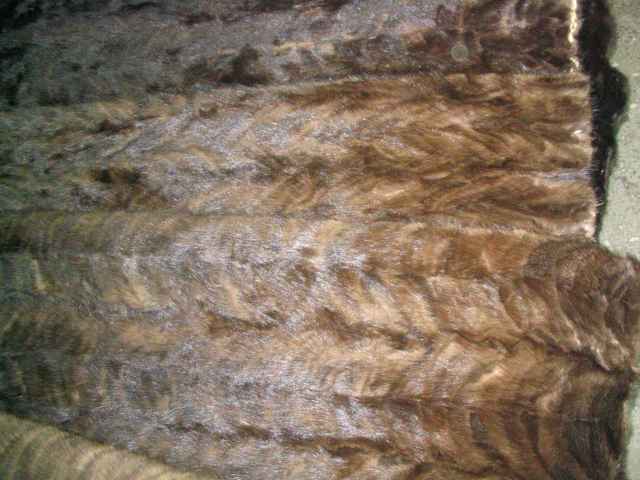 BROWN $580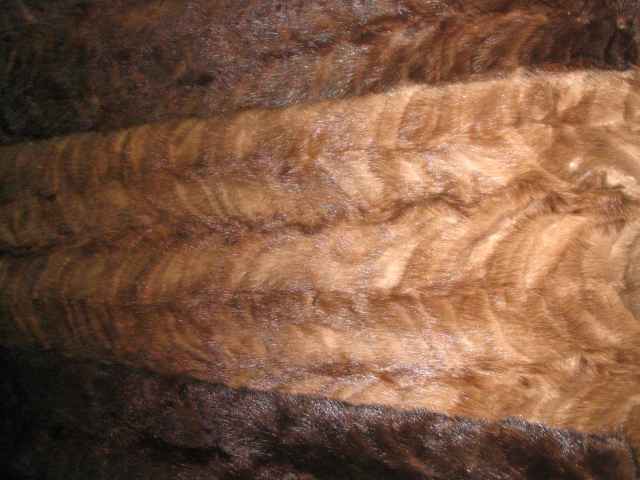 DEMIBUFF $500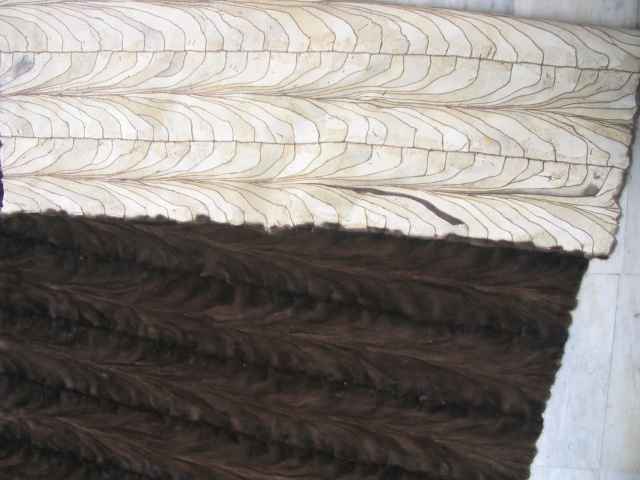 BACK PAW $840
CLICK ON PHOTOS TO ENLARGE THEM
Fur plates with leather is finished in normal dressing process except for Nappa & Soft Nappa
ThEn they are finished with polyester taffeta or satin lining
30 day delivery
50x105 cm. 20x20 inches
- 55x110cm 22x46 inches - 55x110 cm 22x46 inches
Blue Fox Paw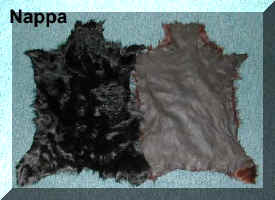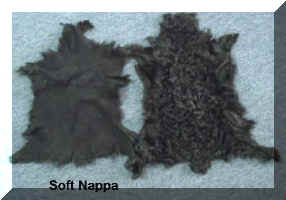 Nappa of Lambskin Soft Nappa of Lambskin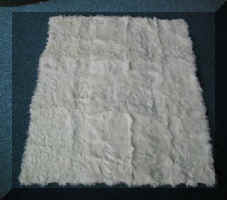 Lambskin Plate 60x120cm 24x48 inches
FOR MORE PICTURES OF PLATES OF VARIOUS DESIGNS STYLES, COLORS PLEASE CLICK HERE
FOLLOWING 5 ITEMS MINIMUM ORDER 100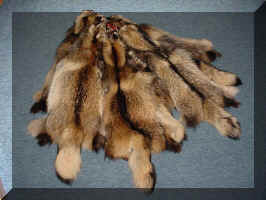 Raccoon Chinese Origin 85 cm 24 inches and up
Click on photos with mouse to enlarge them
Double Face lamb Skin lamb Plate 60x120cm
Blue Fox Belly Herringbone 55x110cm - PawPlateGrade2-55x110cm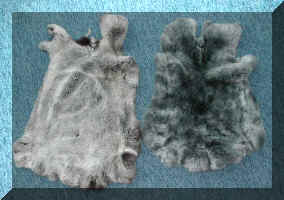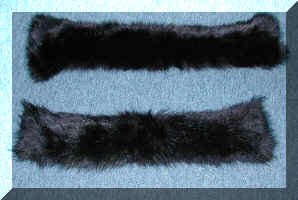 Dyed Rex Rabbit Skin Fox and Raccoon Collar
Fur Plates Knit of Trimmings Goat and Lambskin

Collars knit of Trimmings10x110cm Red Fox Fur Plate50x105cm Rex Rabbit Plate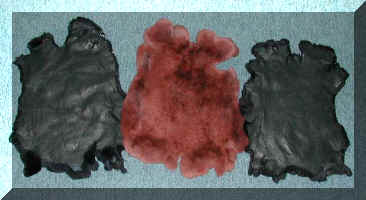 Rex Rabbit Pelt Double Face
Tibetan Lamb Pelt WeaselPlate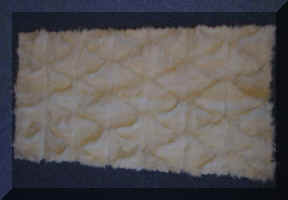 White Fox Paw 50x105cm
OTHER ITEMS QUANTITY ORDER - 30 DAY DELIVERY - PRICES F.O.B.
MINIMUM ODER 100 UNLESS OTHERWISE STATED
DRESSED MUSKRAT PELT $10
CHINCHILLA DYED RABBIT COLLARS (60X15CM) 24X6INCHES $13.40
DYED ONE COLOR RABBIT COLLARS $13.00
DYED TWO COLOR RABBIT COLLARS $15.00
DYED ONE COLOR REX RABBIT COLLARS $26.00
DYED TWO COLOR REX RABBIT COLLARS $28.00
RACCOON COLLARS $72.00 MINIMUM ORDER 20
REX RABBIT JACKET 30 NCH LENGTH $490 MINIMUM ORDER 10
WE CAN MANUFACTURE ANY GARMENT OF ANY SPECIES TO YOUR PATTERN, DESIGN AND
TARGETED PRICE/QUALITY
WE ALSO MANUFACTURE CHINCHILLA DYED JACKETS OF REX RABBIT SKIN
---
SPECIAL REX RABBIT FUR PLATES FOR GARMENT MANUFACTURERS
UP TO 4000 PIECES IMMEDIATE DELIVERY
CLICK ON PHOTOS WITH MOUSE TO ENLARGE THEM
45x20 OR 45X10 SATIN LINED CUFFS COLLARS QUILTS PILLOWS ASSORTED
Precut Patterns Including sleeveless vest sizes to 47x 45 inches
Assorted ready to wear "rapper style" included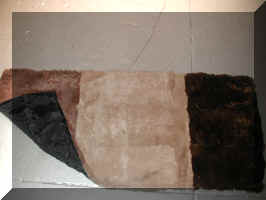 FOR MORE PICTURES OF PLATES OF VARIOUS DESIGNS STYLES, COLORS PLEASE CLICK HERE
---
CAN YOU REALLY RELY UPON PALMS & COMPANY?
Who You are one of these people who can. (World Population Counter)
---
Attention Brokers, Agents , Intermediaries , Mandates of Principals/Buyers
Go to TOP of this page

RETURN TO HOME PAGE
---
Go to TOP of this page
6421 Lake Washington Boulevard North East
State of Washington, United States of America, 98033-6876 Phone: 1-425-828-6774 & 1-425-827-5528 Branches: 41 World-wide
email: Marketing@PeterPalms.com
Consulting telephone: click HERE Created Nov 2002 Last Revision: 6/23/2004
Copyright 1995-1996, Palms and Company, Inc., All rights reserved Webmaster - Web maintenance - Revenue Generation Responsibility
---