OUT OF INVENTORY TOO LATE TO REORDER?
OVERNIGHT DELIVERY 1000 FUR COATS AND JACKETS
DIRECT FROM UNITED STATES MANUFACTURER
CLICK HERE FOR DETAILS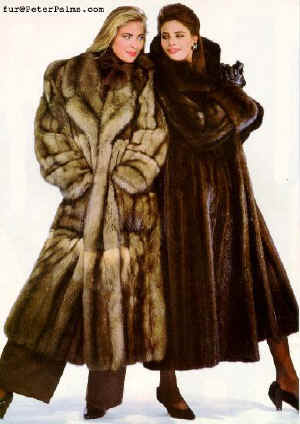 The socio-Economic Impact of International Fur Farming

FUR COAT STYLES FOR
WHOLESALE FOR FUR SHOPS
20's and 30's Men & Women High Fashion & Sports
LOW PRICES $136 TO $340
CLICK HERE FOR OTHER PRODUCTS
NEW COATS & JACKETS
DECEMBER 1, 2016
CLICK HERE FOR
You are One of the People
HERE. (World Population Counter)
Know With Whom You Are Doing Business
You may wish to decide whether you feel comfortable about our credibility, before you read our opinions and advice
Credentials
The many faces of Dr. Palms
References - Testimonials - History
Awards

Awards
IBM - ATT - Microsoft - Magellan - Time Warner - Europe Online - NYNEX
This firm is federally licensed by the United States Government. All shipments are in strict compliance with the laws of the United States as administered by the United States Department of The Interior, U.S. Fish & Wildlife Agency.
---
Plucked Sheared Beaver Fox Hood Bobcat Lynx Beaver

DREADY TO WEAR - DELIVERY BY FALL 2006 IF ORDERED IN JULY/AUGUST CLICK ON PICTURES FOR LARGER VIEW!
Minimum order 50 coats
| | | | | |
| --- | --- | --- | --- | --- |
| RCP1 $135 | RCP2 | RCP3 $192 | RCP4beige $128 | RCP5 - $280$280 |
| RCP6 - $300 | RCP7 - $230 | RCP8 - $144 | RCP 9 | RCP10 |
| RCP11 | RCP13 - $244 | RCP 14 | RCP15 - $240 | RCP16 |
| RCP17 | RCP19 - $240 | RCP11- $148 | RCP8 Camel - $144 | |
SPECIAL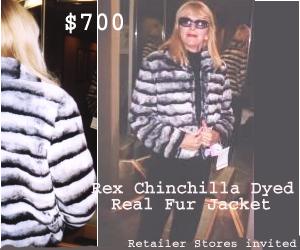 CUSTOM MADE TO MEASUREMENTS
---
CAN YOU REALLY RELY UPON PALMS & COMPANY?
You are One of the
Who can. (World Population Counter)
---
Attention Brokers, Agents , Intermediaries , Mandates of Principals/Buyers
Go to TOP of this page

RETURN TO HOME PAGE
---
Go to TOP of this page
6421 Lake Washington Boulevard North East
State of Washington, United States of America, 98033-6876 Phone: 1-425-828-6774 & 1-425-827-5528 Branches: 41 World-wide
email: Marketing@PeterPalms.com
Consulting telephone: click HERE Created Nov 2002 Last Revision: 6/23/2004
Copyright 1995-1996, Palms and Company, Inc., All rights reserved Webmaster - Web maintenance - Revenue Generation Responsibility
---